Millikin Volleyball Kicks Off the Season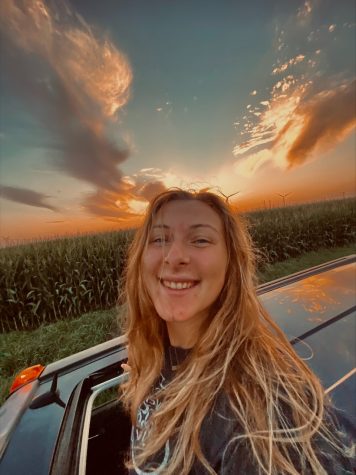 More stories from Olivia Cooper
The Big Blue Volleyball team has officially started their season! Last week there was a scrimmage game, and the Blue took the win. 
The volleyball staff has welcomed two new faces this season: Whitney Nichols and Maddy Davis, assisting the Big Blue. Coach Debbie Kiick will be returning this year; making it her 22 years of coaching here at Millikin.
 Kiick loves seeing her students grow throughout her program, how competitive the CCIW conference is, and how great our administrative and staff are here at Millikin. 
"Just because there is snow on the roof doesn't mean the fire is out!" Kiick said.
Talking to Coach Kiick she brought some great insights to this year's season and what to anticipate for this year. 
"We have a tremendous group of female student-athletes on our team. With a large group of returners and some very strong newcomers, practice is competitive every day. I am very excited to see how we push each other to get better during practice. Competition is very fierce, yet they are strong in supporting each other as well. That being the case, we have some nice depth," said Kiick. 
With a new season, athletes are often tested and challenged to be prepared for a long season. Kiick gave examples of ways her athletes prepare every day mentally and physically. 
She said, "Physically we try to have practice last the same amount of time that a warmup and five set match last. That is important so that we have the attention span and endurance needed for a five set match. Mentally, we have our players choose a mental/emotional "Chemistry Role" that they must fill to keep our team in the right frame of mind to be competitive. We work hard to trust each other, to lead respectfully, and to refocus early if things are starting to go south." 
The Big Blue are anticipating a great competitive season with facing eleven teams that are preseason nationally ranked. With their recent return from California, where they went 3-1, they are heading up north to compete at the UW-Oshkosh M.V.P Invitational. Good luck in your season Big Blue! 
Leave a Comment
About the Contributor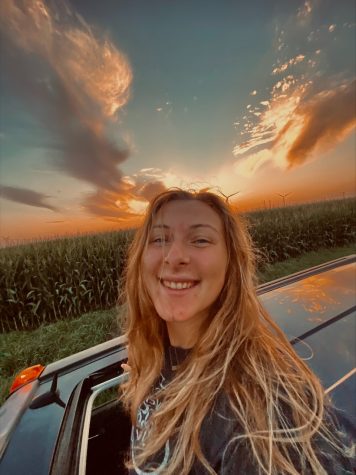 Olivia Cooper, Writer
Class of 2024

Secondary English Education

Millikin Softball