Life of Danie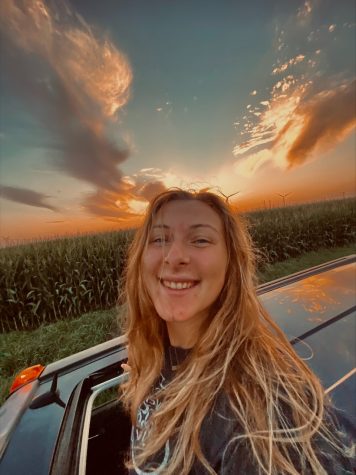 More stories from Olivia Cooper
Danie Kelso makes a great first impression, coming off as heartwarming and honest. Kelso is a nursing major at Millikin and a common face across campus. She is from St. Joseph, Illinois and has two sisters.
"I am very close with my family," Kelso said. "We're real with each other despite any differences."
She is a family person chose Millikin because it is close to home for her, has a great nursing program and she came to run track but stopped after her freshman year.
Sports were a big part of her life for a long time but eventually the love faded. So, she found a greater love in other things that bring her joy in this next chapter of her life. Her hobbies include an array of things like cooking, exercise, building her relationship with God, and everything with the fall season. She still enjoys exercising and being involved with athletics despite her not being a part of a specific program anymore. Kelso was invested in getting others to join her for some Sunday church services and she aspires to get a group of people to start attending.
Interesting enough, Kelso used to want to be a journalist.
"I think I would have loved it, but got scared about possible job security," she said.
Kelso thinks nursing is a better fit. When she is in the field and seeing other nurses work, she feels most inspired by that. Danie's caring nature would make her a good nurse. Her passion
does lean towards helping others no matter the circumstance and that is an important factor going into the nursing field. Kelso gets anxious about certain things, and she was open about that.
She investigated getting a support animal to bring with her to school and ended up getting a little grey kitten named Casper, like the friendly ghost. Kelso then began to describe a tattoo she would adore getting of a little Casper ghost to resemble her new pet. Her wrist already had some sort of moon tattoo on it and later she told a story of what it was for.
"My older sister and I loved the movie Twitches as kids and she was the sister with the sun and I was the one with the moon, so it made sense," Kelso said. "I love tattoos like that and ones with animals, like for Casper I might get a ghost or something for him."
Kelso is interested in Astrology and she can explain in depth what most of it means. The differences between signs and whether they are rising, what your moon is, and other things all compatible to when you were born, where you were born, and the time. Kind of confusing stuff to anyone uneducated on the topic yet astounding surprisingly. Another huge factor in her life is listening to music. It has a hold on people. Lyrics, beats, and Kelso said some of her favorite artists are Zach Bryan and Taylor Swift.
"Seeing Zach Bryan in person literally had me crying," she said. "It was moving and now when I listen to his music it does not amount to how it sounded in person."
That feeling she described is something she hopes to experience again with a new artist.
Kelso has a bubbly personality that can make anyone smile. Her vibe and presence are comforting, which can be rare with some people. Her observant nature comes from an instinct in her. Whether that instinct be wanting to be a nurse, coming from being a cat mom, or the open mind concept she possesses. The life of Danie is a kind, loving one and she is living it with her heart everywhere but her sleeve.
Leave a Comment
About the Contributor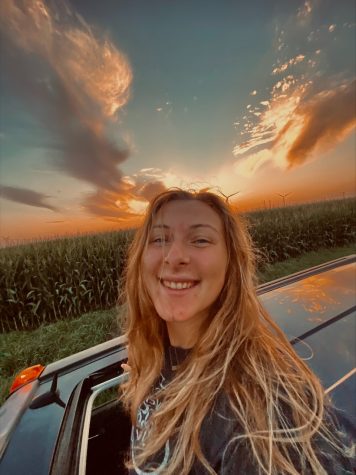 Olivia Cooper, Writer
Class of 2024

Secondary English Education

Millikin Softball