MU Football Takes on Wash U: Week 3 Preview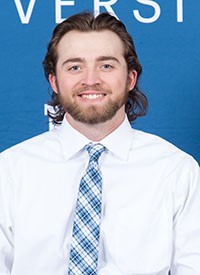 More stories from Caleb Buehrle
After a week 2 bye, the Big Blue return to action this weekend, traveling to St. Louis, Missouri to take on the Washington University Bears. 
Around the CCIW
Both teams are a part of the 6 CCIW teams entering the week at 1-0. In notable news around the conference, North Central has moved into the #1 spot in the national rankings with a 56-12 win over Wabash, ousting former #1 Mary Hardin-Baylor. Wheaton, who was ranked 8th after week 1, dropped down to #10 after losing an overtime thriller to current #7 Trinity (TX). Wash U, Millikin's upcoming opponent, received votes, but remained on the outside of the Top 25. 
Elsewhere in week 1, both Elmhurst and Carthage got thumped, losing 63-0 v. UW-River Falls, and 52-0 v. Albion College, respectively. North Park held their own in a 23-14 home loss to Manchester University, and Augustana defeated Rhodes by a score of 34-28 in Rock Island. 
Week 2 saw the rest of the conference in action, as the aforementioned wins by North Central and Wash U were matched by wins of their own from Carroll and Illinois Wesleyan. After the game-tying PAT was blocked, Wheaton's overtime loss in a top 10 road matchup should also serve as a reminder that they are as good as advertised, and in no way damped their expectations going forward. 
Millikin Week 1 Recap
Among other CCIW teams that started the year with a win, Millikin took down 2021 NCAA Tournament participant Greenville by a score of 28-14. The Big Blue controlled the game from the 2nd quarter on, after going down 7-0 to start the contest. 
New quarterback Aidan Lombardo threw for 230 yards, completing 9 of 21 passes for 2 TDs and one interception. Lombardo showed off a strong arm over the course of the game, and was a willing participant in what looked to be a concerted effort to take shots down the field. Although the Big Blue didn't connect on all of them, the receiving corps was able to get over the top of the defensive backs with some consistency, and even a couple more connections between Lombardo and his wideouts could mean the potential for some fireworks as the season progresses. 
Maybe even more important to Millikin's win on Sept. 3rd from the offensive side was Lombardo's ability to escape the pocket. The sophomore quarterback was under pressure all game and especially in the 2nd half, where he had to avoid Greenville pass rushers nearly every time he dropped back. Lombardo was able to do so, and was able to use his legs to turn some of those scrambles into positive yardage. 
3 different MU running backs carried the ball at least 10 times; Ean Haggerty led the way with 12 carries totaling 71 yards, Matthew Salazar rushed 10 times for 40 yards including a 2nd quarter touchdown, and Tevin Lewis-Johnson rushed for 12 yards on 10 carries.
The Millikin receiving corps went with the quality over quantity method against Greenville; Leigh Nutall and Jahlil Lipkin each only had 2 catches, however they combined for 164 yards and 2 touchdowns, including a 76-yard bomb from Lombardo to Lipkin in the 2nd quarter that would put the Big Blue in front for good. Sophomore tight end Aiden Whitlock also caught his first career touchdown, totaling 3 catches and 55 yards for the contest. 
On the defensive side of the ball, the Big Blue tallied 10 tackles for a loss, led by the duo of Alexander Perkins and Quinton Miller, who had 4 and 3, respectively. Kendall Dehority also registered a sack, while Josh Grant and Nickolas Burks picked off Greenville QB Peyton Bates. For Burks, it was the first INT of his collegiate career. 
 The 14 points given up 2 weeks ago marks the lowest total a Millikin defense has allowed in a season opener since 2017, when Millikin beat the same Greenville Panthers by a score of 76-3. 
A Look At Wash U
Wash U also come into this weekend's game riding a bit of momentum. 
The Bears defeated Hendrix by a score of 52-7 on September 10th, and went up by a score of 30-0 before the 1st quarter could even be completed. 
On offense, the Bears ran for 289 yards on 46 attempts. It should be taken into account that, given the lopsided score, the game plan will feature a more run-heavy style. However, credit also needs to be extended to the Wash U offensive line. The Bears won the battle in the trenches all day, allowing only 1 sack and giving the WU running backs room to run to the tune of over 6 YPC. The Bears also moved the ball well through the air, throwing for 303 yards, and completing 66% of their passes (23 of 35). Quarterback Matt Rush threw for 5 touchdowns before Clark Stephens took over. 
When Hendrix did force late down situations, the Bears converted on 60% of their 3rd downs (9 of 15), and 1 of their 2 4th down conversions, punting only twice in the game. 
On defense, Wash U stifled the Hendrix ground attack, limiting them to just 34 rushing yards on 28 carries. While the Warriors continued to try to establish a rushing attack, the Bears wouldn't budge, allowing just 1.2 YPC. Wash U picked off Hendrix QB Jacob Wood twice and recorded 3 sacks on the day, while allowing only 140 passing yards. Wash U also stopped the Warriors on 77% of their 3rd downs, allowing them to convert on only 3 of 13 attempts. 
Keys to Victory
In order to win this game, Millikin will need to win at the line of scrimmage on both sides of the football. While that should be a key to winning every college football game, it is especially important in this one. 
The Big Blue defense doesn't have to completely halt Wash U's rushing attack, but keeping it contained gives Millikin a much better shot at winning, and will aid in the time of possession battle. Putting pressure on Wash U QB Matt Rush will be important as well, after a week in which he wasn't under duress much. 
On the flip side, Millikin will have to find a way to break through the Bears' defensive line to create traction in the run game. More importantly, they need to protect Aiden Lombardo. The sophomore has an ability to create with his legs once he escapes the pocket, but asking him to do so on every play isn't a way towards sustained offensive success. 
While it's only Millikin's second game of the season, a trend from the 2021 campaign reared its head again in 2022. Millikin was the most penalized team in the conference last season, and racked up 16 penalties against Greenville, giving the Panthers 133 free yards. While the Big Blue were able to avoid it coming back to haunt them earlier this month, they will need to limit the number of penalties going forward, and especially against a team that is receiving national attention, as Wash U is. 
Leave a Comment
About the Contributor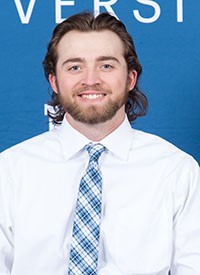 Caleb Buehrle , Sports Editor
Sports Editor

Millikin Baseball