College and PTSD: What to Look For and How to Find Help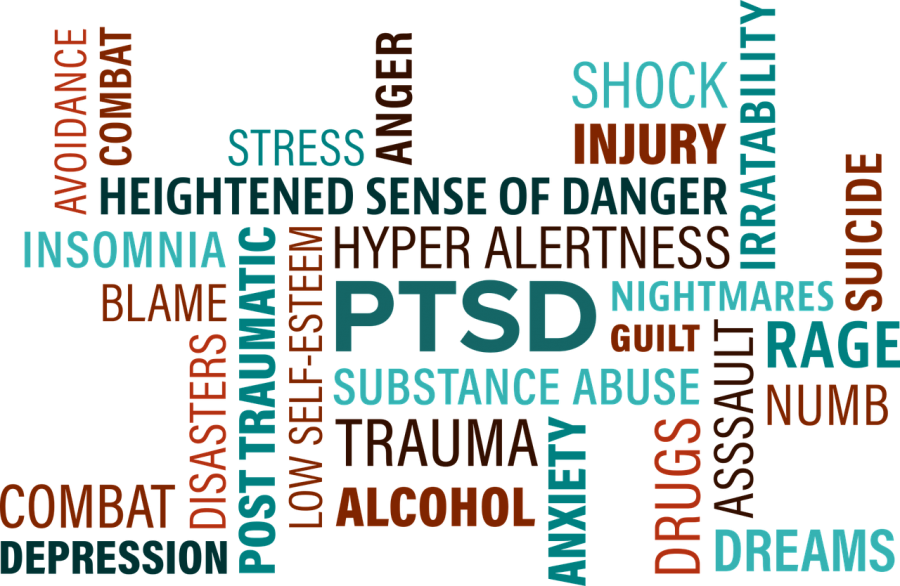 Felipe Torres
November 14, 2019
Over the last decade, the number of student veteran enrollments in undergraduate and graduate programs has steadily increased. Thanks to the Post-9/11 GI Bill and the Yellow Ribbon Program, veterans are able to attend either public or private institutions with little to no debt.  
Unfortunately, many of these student veterans have faced highly stressful and traumatic situations that forced them to make tough decisions. The effects of their experiences in combat are often unseen, making the transition to university life challenging.  
With the growing presence of student veterans, colleges and universities have taken notice of the difficulties many of these students face. According to Eisenberg, Gollust, and Golberstein, "One third of student veterans have at least one mental health issue that persists over two years, and fewer than half received treatment for them." 
Not only do many of these students meet the criteria for a post-traumatic stress disorder (PTSD) diagnosis, they often abuse alcohol and self-medicate to cope with their stressors. The abuse often begins sometime during the deployment as they attempt to deal with the stressful situations they often find themselves in. 
It is important to recognize some of the signs and symptoms associated with PTSD. A few of the signs include intrusive memories, re-occuring nightmares, intense distress or irritability, feeling emotionally detached, emotional numbness, developing a destructive addiction, and suicidal thoughts.
The mental health issues become even more alarming among this population as the suicide rate steadily averages at about 22 veterans per day. According to Lipka, "Half of student veterans have completed suicide." A strong correlation between PTSD, depression, and suicide is evident. 
Few of us have seen the impact on families left behind when their loved one ends their life as a way out. I recall being given the responsibility to escort the body of a soldier who committed suicide during an overseas combat deployment. 
It was difficult to keep my composure as we carried his body off of the aircraft and placed him in the back of the hearse. His young wife held their infant child as she cried alongside his mother. When we arrived at the funeral home, his family thanked me for bringing him home. The only response I was able to give them was letting them know that I was sorry for their loss.   
It has been my experience that a strong family support system is key in dealing with the stressors faced overseas. Unfortunately, this is not the case for many servicemembers coming home. Many of the soldiers in my unit came home to empty houses, bank accounts, and pregnant spouses after an 18-month deployment. These situations, along with limited support from family and friends, has contributed to their fragile state of depression.  
According to Elliott, "Symptoms of PTSD and depression are the most strongly associated with feeling unfairly judged, feeling like one does not fit in, and feeling uncomfortable on campus." 
Not only are these feelings contributing to poor mental health, but student veterans have reported these issues as the main reason for not continuing or completing their education.  
Further research is needed in order to properly address the challenges that many student veterans encounter as they attempt to transition to a university setting. Unfortunately, there is a limited amount of literature offering a resolution or even addressing these difficulties.  
Perhaps a university-based service can be implemented targeting incoming veteran students that may be dealing with mental health issues as they transition from soldier to student. Through an early intervention program, our veterans will have the tools to succeed in their program and overcome the mental health issues they often face.  
If you are a veteran with these issues or you know a student who is a veteran that needs help, Millikin has counseling services at the clinic that may help. You can contact these services at 217-424-6360 to set an appointment (Monday-Friday, 9am-4pm). Services are in the Millikin-DMH Health Clinic located at 150 S. Fairview Ave. Millikin also offers a Crisis Line for afterhours (217-464-8888).