Stepping Up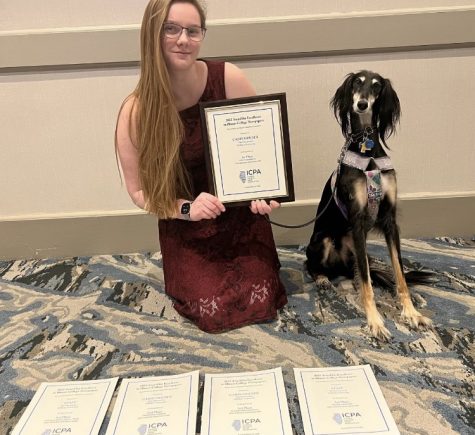 More stories from Carin Houser
The Decaturian was established in 1903, just two years after Millikin itself. I know I would need to be talented to destroy a newspaper single-handedly. However, I am scared.
My own personal history with the Dec is extensive. My introduction to the newspaper was not a traditional one.  I first learned about the Dec when I was in elementary school.  
I was young, and quite honestly bored at a meeting full of student writers and editors. The meetings seemed to drag on for me. However, the students discussed important national and local issues, and how to cover them. 
Newspapers and colleges were nothing new to me, as my stepdad was one of the best sports writers in Central Illinois for many years before becoming a journalism professor here at Millikin, where he also serves as the Dec's faculty advisor.
Dr. Scott Lambert's impact on my life has been rather significant; as you can tell, I have taken great interest in his profession. But it isn't him who I am afraid to let down. Rather, it is the students before me.
I started at the Decaturian (officially) as a college freshman who wanted the opportunity to write for the paper.
My role as a reporter pushed me. I found connections, and I went where I was needed. I learned what it truly meant to be a part of a news team, and I made unforgettable memories with the people who worked beside me. 
The people who ran the Decaturian shaped me into the role that I am stepping into this year: Editor-In-Chief. 
The title itself feels odd against my skin. I have a lot of growing to do, and many mistakes to make. The people who got me to this place likely aren't surprised that I am here, nor do they doubt my ability to fulfill this role. For that, I am thankful. 
The role itself is quite large, though. I cannot help but wonder if I am truly the right fit for such a title. The people who have done this job before me seemingly did it with ease. 
As this new year begins, I feel the void left by our recent alumni. Athena Pajer, Sydney Sinks and Jeana Pierson were strong voices within the Decaturian, and they simply cannot be replaced. 
Truthfully, I am not sure any voice over the years has ever been "replaced." Instead, I believe each person who writes for the Dec has altered it in such a unique way that their leaving fosters a sense of longing for their presence once again. 
However, we shall move on. If you were to ask me to name every Editor-In-Chief the Decaturian has ever seen, I simply couldn't. 
I wouldn't see the purpose in this quest either. Newspapers carry unique voices, no matter their strength. Nor their time. The purpose of the paper is to discuss the present issues and be the student voice of Millikin.
As reporters, we ask uncomfortable questions. We write the good, the bad and the ugly. We are both the power everyone wants to be around when things are good, while also being the people they try to avoid when something is wrong. 
Since I was a young child, I saw people do just that. I have seen countless people, in countless majors, join the Decaturian not believing they could write, and they become our strongest writers. 
People such as Denny Patterson founded the LGBT corner in the Decaturian, thinking it was a part of the paper that wouldn't continue after he graduated. 
Former Editor-In-Chief Alexsenia Ralat transformed the layout of the newspaper itself, while pushing the Decaturian staff to write the difficult stories. 
Former Student Council President, Jacqui Rogers, utilized the power of the Decaturian to write fireside chats; articles that described what the student council was up to. 
Decaturian alumni were pushed out of their comfort zones, just to find that they can do more than they ever imagined. 
But, the past brings us to the present. And now, we are here. I am here, you are here, we are here. Stepping forward is hard, but stepping up is necessary. 
Leave a Comment
About the Contributors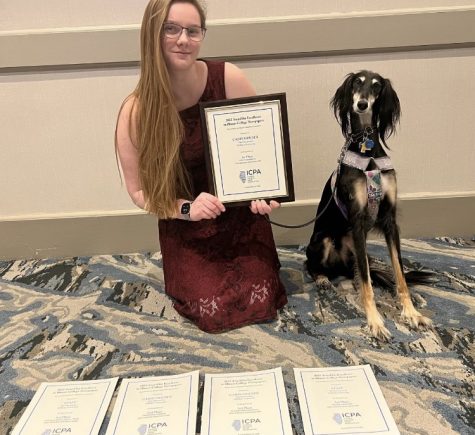 Carin Houser, Editor-In-Chief
Carin is the Editor-In-Chief of the Decaturian, and studies secondary English education here at Millikin University. Carin is also an intern for the Illinois...