Students Highlighting other Student Voices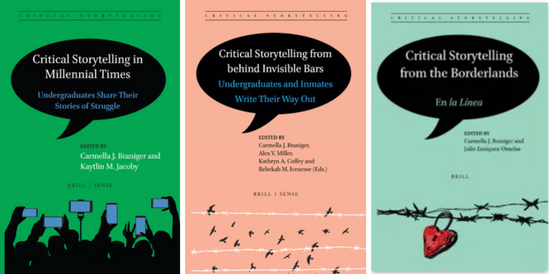 For centuries, writing has been an important mode of communication, calling people together of various backgrounds to inform and connect through shared experiences. Voices from all over the country — the world, even — can be broadcasted through differing forms of text and media. Historically, however, not every voice has been appreciated or respected.
Millikin's "Critical Storytelling" series boasts a collection of characteristically underrepresented voices and perspectives, ranging from "Behind Invisible Bars," which relays the voices of undergraduate students and inmates, to "From the Borderlands," which takes a look into the experiences of those living along the Mexican-American border.
 The most recent in the series, "Critical Storytelling Through the Pandemic," is another collection of voices categorically underrepresented; in this case, students who felt the full effects and consequences of living through the COVID-19 pandemic. 
Still in production, the main goal of "Critical Storytelling"  is to bring the world a unique way of looking at the pandemic through the eyes of students. The pieces will focus on the internal battles these students faced, the effects nationwide school closures had on motivation and grades as well as athlete's experiences. 
"The pandemic hit educators and students in unique ways," Dr. Carmella Braniger, co-editor of the series and an editor of the volume itself, said. "That wasn't always captured by the media." 
One of this series' main goals is to delve deeply into what society isn't representing in the media or public eye.
"We heard a lot about healthcare workers, and we did hear some about teachers. But I think a voice that was missing was the student perspective," Braniger said. "Adults felt that they were the ones in charge of making those decisions, and I think students felt somewhat helpless. Even college students."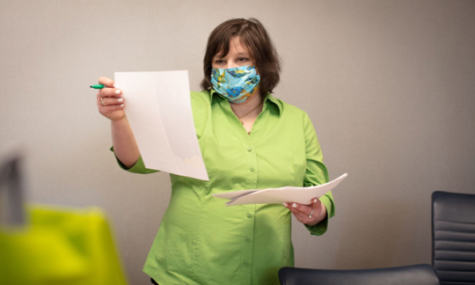 Many undergraduate students felt out of control, as their lives were in the hands of superintendents and school administrators or presidents who weren't going through the same experiences they were. 
"Both the teachers and students had an experience that was unique, that wasn't always necessarily captured in the common narrative of the pandemic," Braniger said. 
This particular anthology has been carefully curated by student editors, who have taken great care in choosing which pieces to include, shaping the narrative and flow of the volume. Students from Millikin University, MacArthur High School, and a few writers from Brazil will have their voices highlighted and their experiences shared in this publication. 
"I like that we get to have more control over the shape of the volume," Maggie Kusar, a senior Professional Writing major and co-editor of the volume, said. "It's not just copy-editing minor things; we get to choose what stories go into it, and we get to determine the overall story that we want to tell." 
Student voices are being elevated by other students, creating a starkly distinctive volume of work. No one piece, voice, or experience is alike. Although they share a common theme, the individuality of each writer shines through.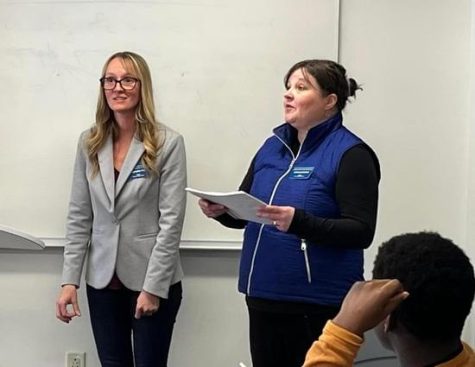 Millikin University's English department hosted a handful of MacArthur students, who submitted to the anthology, for a visit day. English faculty members and Millikin students welcomed the MacArthur students on a bright March morning. They toured the English spaces on campus with Dr. Julie Bates, enjoyed lunch with Dr. Anne Matthews, and visited Blue Satelite Press with Dr. Stephen Frech. 
Students from Millikin helped run a workshop class creating funny memes, writing Twitterature, and designing cereal boxes with MacArthur students. In the afternoon, there was a showcase of their work and an awards ceremony for the creative winners of each category, as well as formal acceptances of the writers whose pieces will be published in the anthology.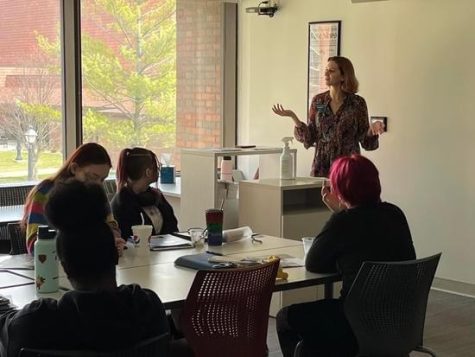 Lori Kerans, who is the Director of Community Engagement and Recruitment at Millikin, has been working in enrollment for over a year, and through that has come in contact with many faculty members — including Dr. Carmella Braniger. 
"I started working with Carmella, and she was just so excited about this thing she had been doing already at MacArthur High School," Kerans said. "The real beauty of it was she was able to gather faculty and current students to immerse the MacArthur students into a day at Millikin." 
Kerans is always thinking about how both students and faculty members can use their gifts and talents to showcase Millikin in the best light. 
"I'm not a person who is just about the glossy brochures and the campus tour," Kerans said. "I think it's gotta be, as a prospective student, you connect with the current students." 
The MacArthur visit day helped prospective college students connect in real-time with current college students, talk with them one-on-one, address concerns and  get answers to questions about going to college. 
"I don't think there was one bit of it that was boring for the MacArthur students," Kerans said. "That is the magic. Our people and our opportunities are the magic." 
Being a small, private university, Millikin boasts different opportunities for its students, as they have the ability to connect with professors and fellow students on a close, personal level. There's no hiding behind one hundred other students in a lecture hall, and the benefits of this small yet strong community show through each and every student. 
"I really like it," Kusar said. "I also like getting to work with both professors and current students, and then also getting to do the high school visit day."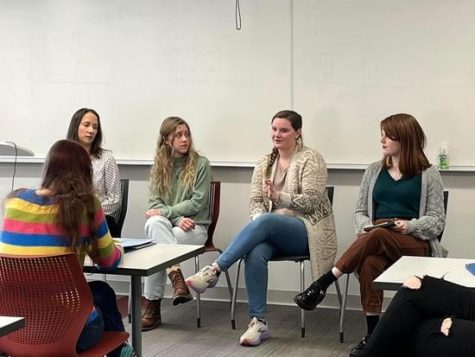 It's an important part of Millikin's performance learning model to actually work with other students and professors to create something of such a high caliber. It's a great experience for students to work professionally on a project, such as the "Critical Storytelling" anthology, and to make an impact on surrounding communities.
  "We want to keep it student-focused and provide perspective on the pandemic," Braniger said. Being completely run and edited by undergraduate students helps to put fellow students' voices at the forefront of the volume, creating and then seeing themselves reflected in other's writing. 
The "Critical Storytelling Through the Pandemic" volume not only sheds light on underrepresented experiences and voices, but also helps to build confidence in undergraduates looking to work in the editing or writing field by tasking them with similar responsibilities. 

"It has evolved itself.", Braniger said. Those are kind of the best things because they're growing from the ground up. It starts from the students, and goes all the way up. 
"That's why I love going back to ground zero every time on the volume because it allows another wave of student influence and experience," Braiger said. "In the world of publishing and writing and editing, it gives great hands-on experience for students, and it continues to produce these really amazing volumes."