Super Tuesday: The Morning After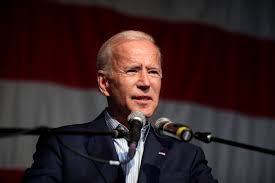 Yesterday, 14 states and one U.S. territory cast their votes in the Democratic primary. Known as "Super Tuesday" for the sheer quantity of states participating, this marked the largest number of delegates available in a single day.
In the Democratic primary, there are 3,979 pledged delegates across all U.S. states and territories. In order for a candidate to receive the nomination by default at the Democratic National Convention, they must receive at least 1,991 delegates to secure a majority.
Heading into Super Tuesday, it appeared Bernie Sanders was poised to secure a large lead over the rest of the Democratic field. However, with the suspension of the Pete Buttigieg and Amy Klobuchar campaigns and their subsequent endorsements of Biden, it would appear the opposite is true: Sanders now trails Joe Biden by over 70 delegates.
This doesn't fully account for every individual delegate. For example, the vote in California will likely take several days before it is fully counted. Still, it marks a significant upturn for the Biden campaign at a time when many were predicting the race turning in Sanders's favor.
The future of Elizabeth Warren's campaign is uncertain, given that she lost her home state of Massachusetts, but it's unclear whether she'll drop out or not. Mike Bloomberg has said he will "reassess" his campaign after his poor showing on Super Tuesday.
Update: As of 9:20 CST Wednesday, March 4, 2020, Mike Bloomberg has suspended his campaign. 
Current Delegate Count by Candidate as of 7:43 A.M. CST Wednesday, March 4, 2020:
Joe Biden – 453
Bernie Sanders – 382
Elizabeth Warren – 50
Mike Bloomberg – 44
Pete Buttigieg* – 26
Amy Klobuchar* – 7
Tulsi Gabbard – 1
*Candidate has suspended their campaign
Results by State as of 7:43 A.M. CST Wednesday, March 4, 2020 (excluding candidates who received no delegates):
Note: Of the following states and territories, only Oklahoma,Vermont, and Virginia have divided up all of their delegates. 
American Samoa – Bloomberg Win:
Bloomberg – 49.9% – 4 delegates
Gabbard – 29.3% – 1 delegate
Alabama – Biden Win:
Biden – 63.2% – 40 delegates
Sanders – 16.6% – 7 delegates
Bloomberg – 11.6% – 1 delegate
Arkansas – Biden Win:
Biden – 40.5% – 16 delegates
Sanders – 22.4% – 8 delegates
Bloomberg – 16.7% – 4 delegates
California – Sanders Win:
Sanders – 32.8% – 72 delegates
Biden – 24.1% – 21 delegates
Bloomberg – 14.9% – 8 delegates
Warren – 12.1% – 7 delegates
Colorado – Sanders Win:
Sanders – 36.2% – 20 delegates
Biden – 23.2% – 9 delegates
Bloomberg – 20.9% – 9 delegates
Warren – 17.2% – 1 delegate
Maine – Too Close to Call:
Biden – 33.9% – 8 delegates
Sanders – 33.1% – 8 delegates
Warren – 15.9% – 2 delegates
Massachusetts – Biden Win:
Biden – 33.7% – 34 delegates
Sanders – 26.6% – 26 delegates
Warren – 21.2% – 17 delegates
Minnesota – Biden Win:
Biden – 38.6% – 38 delegates
Sanders – 29.9% – 26 delegates
Warren – 15.4% – 10 delegates
North Carolina – Biden Win:
Biden – 43% – Delegate info unavailable
Sanders – 24.1% – Delegate info unavailable
Bloomberg – 13% – Delegate info unavailable
Warren – 10.5% – Delegate info unavailable
Oklahoma – Biden Win:
Biden – 38.7% – 21 delegates
Sanders – 25.4% – 13 delegates
Bloomberg – 13.9% – 3 delegates
Tennessee – Biden Win:
Biden – 41.5% – 28 delegates
Sanders – 24.7% – 15 delegates
Bloomberg – 15.9% – 7 delegates
Warren – 10.1% – 1 delegate
Texas – Biden Win:
Biden – 33.6% – 56 delegates
Sanders – 30% – 50 delegates
Bloomberg – 14.7% – 4 delegates
Utah – Sanders Win:
Sanders – 34.6% – 9 delegates
Bloomberg – 16.9% – 2 delegates
Biden – 17.1% – 1 delegate
Vermont – Sanders Win:
Sanders – 50.7% – 11 delegates
Biden – 22% – 5 delegates
Virginia – Biden Win:
Biden – 53.3% – 66 delegates
Sanders – 23.1% – 31 delegates
Warren – 10.8% – 2 delegates