The Hate U Give: Race Issues Brought to Screen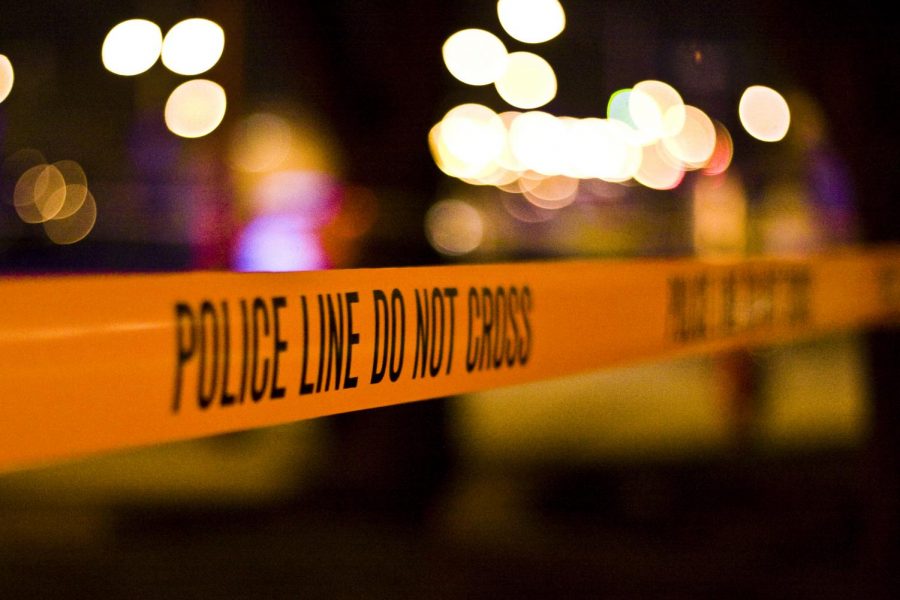 Advertisement
Tears flowed freely as I stared up at the screen in the movie theaters at 10:30pm on a Saturday night.
The movie lasted for a total of two hours and twelve minutes, and I cried for about all but the first twenty-five minutes.
This heart clenching movie was worth every single tear that dripped down my face. With the only quote of "The Hate U Give Little Infants F*cks Everyone" ringing around my head hours after the movie was over.
The new movie fresh onto the scene is "The Hate U Give," also known in reference to THUG LIFE said by rapper Tupac Shakur.
This movie is a depiction of the book written by Angie Thomas. It combines the realness of what is going on in the world today with the raw powerful emotions young black people are faced with almost everyday.
This movie stars the "Everything Everything" actress Amandla Stenberg, "Riverdale's" KJ Apa,"Lincoln Heights'" Russell Hornsby, "The Avengers'" Anthony Mackie, "Detroit's" Algee Smith, along with big named stars such as Common, Issa Rae, Regina Hall and many others.
THUG follows Starr (Stenberg) who is bouncing between two worlds, the poor, black dominated neighborhood of Garden Heights and the rich, white dominated neighborhood near Williamson high school. The facade of being two different people quickly becomes diminished when the fatal shooting of her childhood best friend Khalil (Smith) occurs at the hands of a white police officer.
Starr quickly realizes that not everyone is down with the cause how they say they are. With forces coming from different parts of her communities, she must find the strength from within to stand up not only for her dead friend, but for herself as well.
The war between the black community and trusting the cops are depicted perfectly on screen. This movie shows the side of things in why blacks are so uneasy when it comes to the cops as well as the struggles that arise in a black community. Those struggles being the strain between police and the minority and the clashes within the black community dealing with gangs.
In this movie, you see how the black neighborhood is ran by a gang who is ran by a man named King (Mackie). He wants everyone in the neighborhood to mind their business and move through life, but when Khalil dies people change.
This movies gives the audience the inside of what's it's like to live in a black community that is ran by some powerful gang members. This is not a just a thing you see on TV, these situations actually occur in real life. Director George Tillman Jr. plays the intimidation game on the screen well. Starr has to juggle the attempts to keep herself quiet with her own inner battles to stand up for what is right.
The movie also tackles one of the biggest issues in America today: racism. The discriminatory actions that police take against black people are all laid out in front of you on the screen.
We see the names of victims of police brutality in the news often, and sometimes it feels like people just brush it off because it continues to happen with no changes ever made. An example is how when a cop kills an unarmed black person, the cop is always likely to get off with no consequences. It's like their crimes are almost always justified by their uniform and badge; oh and you can't forget their 'spotless' records.
When will this end? When will the time come when a cop who gets rightfully fired from a police station for killing a minority won't get to have a job at another department in another state. Hopefully after this movie is viewed, and people see the realness of this issue, it could end.
This movie is definitely worth seeing, it gets a 10 star rating from me!