REVIEW: Kali Uchis "Red Moon in Venus"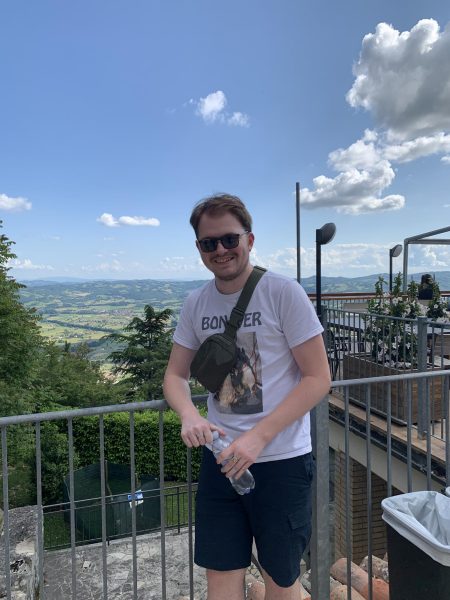 More stories from Eli Bland
I first heard Kali Uchis' voice in 2017 on Tyler, the Creator's hit "See You Again." Uchis would only continue to gain traction with her future output from 2018's "Isolation" and 2020's "Sin Miedo (del Amor y Otros Demonios) ∞," which included her biggest hit yet, "telepatía." After a 3-year gap, it was clear that fans were eager for her return with "Red Moon in Venus."
The album starts more on the softer side with "I Wish You Roses" and "Worth the Wait" setting the vibe for the rest of the project. Both of these tracks, as well as the next one "Love Between…," are classic Uchis through and through with that almost lo-fi style of R&B and neo-soul along with her gorgeous voice and knack for melody.
We get more of that classic Uchis sound on tracks "Como te Quiero Yo" and "Moral Conscience," though these don't stand out to me as much as the songs preceding them. "Como" feels more like an interlude to me, being between two more upbeat tracks. With "Moral Conscience," it's just a song whose subject I feel like I've heard time and time again, so I unfortunately lack investment. Both songs don't seem to go anywhere musically; they tend to float in the same space for their entire runtime.
"All Mine" is another one I'd put in classic Uchis camp, though it does have some booming bass and drums to make it stand out more. We get some more exciting and upbeat tracks with "Fantasy" and "Hasta Cuando." The former is another great collaboration with Don Toliver and the latter sees Uchis almost rapping near the end with a cold verse directed possibly at an ex, old friends, the music industry as a whole, or maybe all of them at once. It's quite refreshing to hear nonetheless.
We continue down this upbeat path with "Endlessly" and, possibly my favorite song on the record, "Deserve Me." This track is home to some great vocal harmonies, synth leads, and a fantastic collaboration with Summer Walker. I think the fact that it comes near the end of the record makes it that much more impactful.
Near the final leg of the record, we get a nice, gentle interlude with "Not Too Late" and one of the more heartfelt, slower cuts with "Blue." The final two tracks, though, seem to tread backwards. I enjoyed "Moonlight" as a single, but having it this close to the end, I feel like we've heard previous songs do this sound and idea much better. The closer "Happy Now" is fun, but it's also one where I'm not sold on the message, as it seems like something I've heard done a thousand times over.
Though I do have my issues with this project, I'd say it's still another solid album in Uchis' catalog. A lot of the sound and style is typical for her, but that doesn't mean there are any truly bad ideas. The production, her voice and her songwriting are still what we know and love. What I'd want most for next time is for her to step more outside her comfort zone and experiment with her voice, production choices, etc. What I enjoyed most about this album was how much more confident she sounded. She isn't afraid to express herself and say exactly what she feels, and this album is a great testament to that. I look forward to hearing more of her journey through love, loss and happiness in the near future.
My rating: 7.2/10
Leave a Comment