Back to the Good: Jimmy John's Sold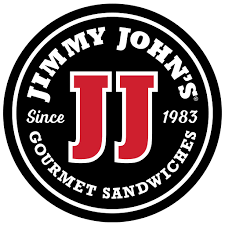 Thirty-six years ago, Jimmy John Liautaud had a dream to start up his first sandwich shop in Charleston, IL. After borrowing $25,000 from his father, Jimmy John enrolled in Eastern Illinois University, but dropped out before the end of his first semester in order to shift his focus towards his sandwich shop chain, which would end up becoming a massive success. 
Within three years, Jimmy John bought out his father's 48% stake in the business and ended up netting a $40,000 profit during its first year.
Jimmy John's rapidly became a monolithic triumph. Within ten years of opening up shop, the store began to franchise in 1993 and hasn't stopped growing since. According to Chicago Tribune's Alexia Elejalde-Ruiz and Technomic, the company's sales from last year were around 2.15 billion from its 2,801 stores, where 98% of those were franchised.
Liautaud, along with his company, has experienced a fair share of controversy throughout its tenure, and the amount of uprisings that have occurred in the country is quite extreme. Jimmy John's agreed to a $100,000 settlement with the Illinois Attorney General's office due to what was considered by the state a "highly restrictive non-compete agreements," according to Elejalde-Ruiz. 
The fun with the freaky-fast sandwich company doesn't stop there though. The store was linked to a multi-state salmonella outbreak in 2018 when it served raw sprouts on its sandwiches and ultimately had to pull them off of the menu. 
But it was a few years prior, in 2015, when animal rights activists called for boycotts of the restaurant after Liautaud was captured posing in photos that possessed deceased elephants, rhinos, and other endangered animals. Liautaud claims in an interview from 2015 with the Chicago Tribune that he no longer hunts for big game anymore. 
Even despite his confession of hunting in the past and declaring that he no longer does such a thing, activists still refused to go to the store if Liautaud was still at the helm of the business. 
Well, animal rights activists and fellow vegetarians and vegans can finally walk inside a Jimmy John's store without feeling remorse for the endangered and undeserving animals who lost their lives too soon. Having to boycott Jimmy John's is no longer an option as Liautaud has officially sold his restaurant chain to Inspire Brands, the owner of Arby's, Buffalo Wild Wings, Sonic Drive-In, and Rusty Taco. 
This Atlanta-based company is by another Atlanta local private equity firm, Roark Capital, which bought a majority stake in the Jimmy John's chain back in 2016. 
They are determined to build a "family of powerful, distinct restaurant brands that each have high growth potential, both domestically and internationally," Roark later said in a news release in 2018. 
Fellow activists and veggie lovers, Jimmy John's is once again a wholesome and family-friendly place. The former boycotted chain can reopen its doors for all of the people who once feared ever walking into a Jimmy John's store again. 
The mission statement of Imagine Brands shows that the new owner of this quite beloved food chain is good-hearted and desires the best that it can get out of the store. 
Jimmy John Liautaud is nowhere near being considered a good man, but he made one good choice and that was to sell this iconic American sandwich shop. 
World, meet the new Jimmy John's, brought to you by Imagine Brands. Jimmy John's focuses on maintaining a family friendly atmosphere along with serving every customer that walks inside that door. Boycotting Jimmy John's was worth it, but going back will be even sweeter.