The Best of the Best: The Millikin Hall of Fame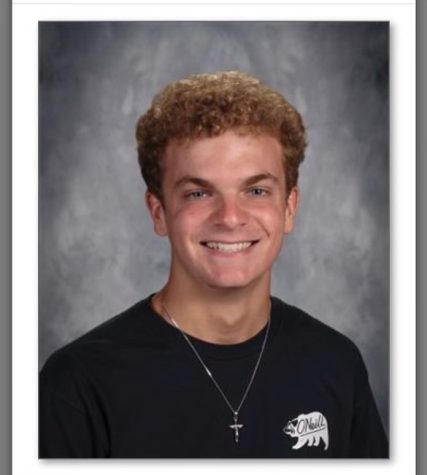 More stories from Kemper Koslofski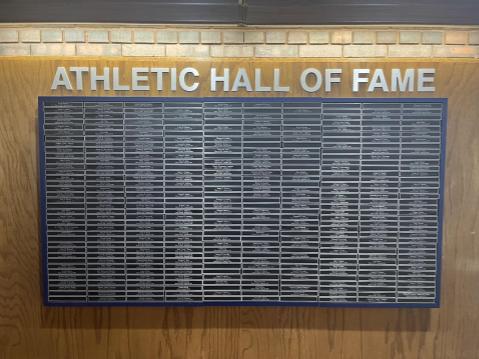 Throughout Millikin University's athletic history, there have been several exceptionally talented athletes, coaches and teams. These legendary individuals and teams are enshrined in Millikin's Hall of Fame, located in Griswold Physical Education Center.
Five individuals and one team are selected each year for the Hall of Fame out of many nominees.
A select few of the athletes honored in the Hall of Fame have even gone on to participate in sports professionally. Roe Skidmore played in baseball's minor league system for ten years before joining the Cubs in 1970. 
However, there are some athletes and coaches who, despite not playing a sport professionally, have left and continue to leave an impactful legacy on Millikin University. Lori Kerans, the winningest Women's basketball coach in Millikin history, embodies this kind of success. 
Millikin University is fortunate and proud to call these individuals alumni, as Skidmore and Kerans are prime examples of accomplished athletes and coaches that Millikin has produced.
Roe Skidmore graduated from Eisenhower High School in Decatur and remained local with his college of choice, choosing to call Millikin his home. He is enshrined in the Hall of Fame for his efforts in basketball and baseball.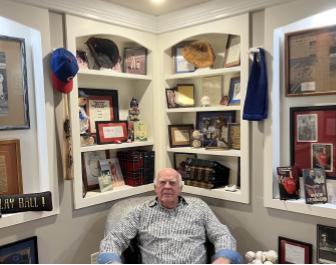 "I had letters to attend Duke and a couple of Big Ten colleges as well," Skidmore said. "However, I wanted to go to a smaller school where I could play both basketball and baseball. I have had several other relatives attend Millikin as well, so I always had thought that I would end up there even without sports."
Family is extremely important to Skidmore, and he is proud to represent his relatives who attended Millikin. However, he was surprised when he learned that he would be enshrined.
"I remember my first thought being about the athletes who attended Millikin for a full four years," he said. "There were guys who went and scored a great big 1,000 or 1,500 points. I did not know I could even qualify for the hall because I did not play for very long. It makes me feel good to represent Millikin because of all my family that attended before me."
Skidmore recognizes that reaching professional sports after attending a Division III school is not common, yet he remains grateful for his small college experience.
"A lot of guys that were signing with professional teams back then were from Eastern Illinois or Illinois State," he said. "There were not a lot of guys signing from smaller schools, so I believe that receiving the Hall of Fame call legitimized the fact that even guys from Millikin can excel and do well professionally."
Being a member of the Hall of Fame comes with several perks, such as free admission to sporting events, Hall of Fame dinners at the homecoming football games and recognition at any events that the inductees attend. 
Bryan Marshall, the assistant sports information director, sees the Hall as an extremely important part of Millikin's campus and culture.
"I think it is a great way to recognize someone for doing a great job, whether it be during or after a Millikin athlete's attendance at the university," Marshall said. "It is also a nice way to connect Millikin alumni together as well."
Marshall also hopes to renovate the Hall in the coming years.
"It may not be the most impressive Hall of Fame, but renovating it is something that we would like to do," he said. "I do not know that there are any plans set in stone yet, but we have investigated several different ways to better display the names."
Lori Kerans, who is also honored in the Hall of Fame, is much more than just a name to the students and alumni at Millikin University.
Kerans is a former Women's Basketball head coach, and she is one of 19 Division III coaches to reach the 500-win mark She is the first coach in CCIW history to ever do so. She is honored to be a part of such a special group of athletes and coaches.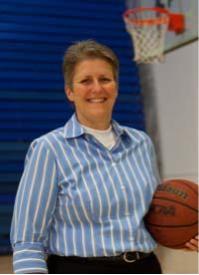 "The Hall of Fame is an elite group," Kerans said. "After my induction I was on the committee that chose the inductees, and I saw firsthand how selective a process it is. We only choose five individuals and one team. To think about all the athletes that have competed in Millikin's history, it is truly amazing."
Kerans also recognizes that one does not only  need incredible athletic achievements to be enshrined in the Hall.
"One cannot be nominated for the Hall until five years after they have graduated," she said. "The committee does a great job of looking at the person. Were they a good representation of Millikin? What did they bring to the university? These are only a few of the things that the committee looks at in the induction process."
Being in the Hall of Fame is an honor that Kerans says she will carry for the rest of her life.
"It is one of the few things that I still display proudly in my home, my Hall of Fame flag," she said.
The deadline to nominate Millikin alumni was April 1. The selection committee then begins a two-step process to determine who will be inducted.
"If people are ever interested in nominating someone and maybe do not know all the history of the athlete, we will do the hard work to find the stats and history," Marshall said. "Go ahead and nominate them, and we will find out whether they are worthy or not. We will see what we can do to help or assist the nominee in the process. Any athlete can be nominated, but not all will be enshrined."
Leave a Comment
About the Writer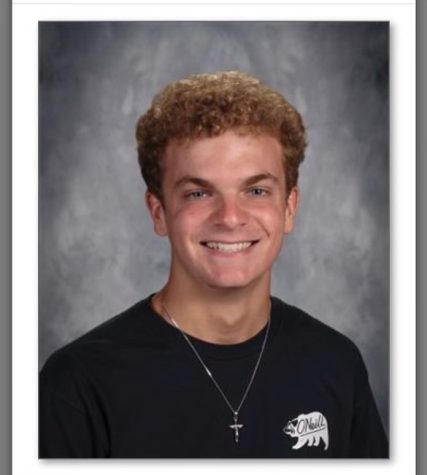 Kemper Koslofski, Sports Editor