Process Over Result: Is a Win Always a Win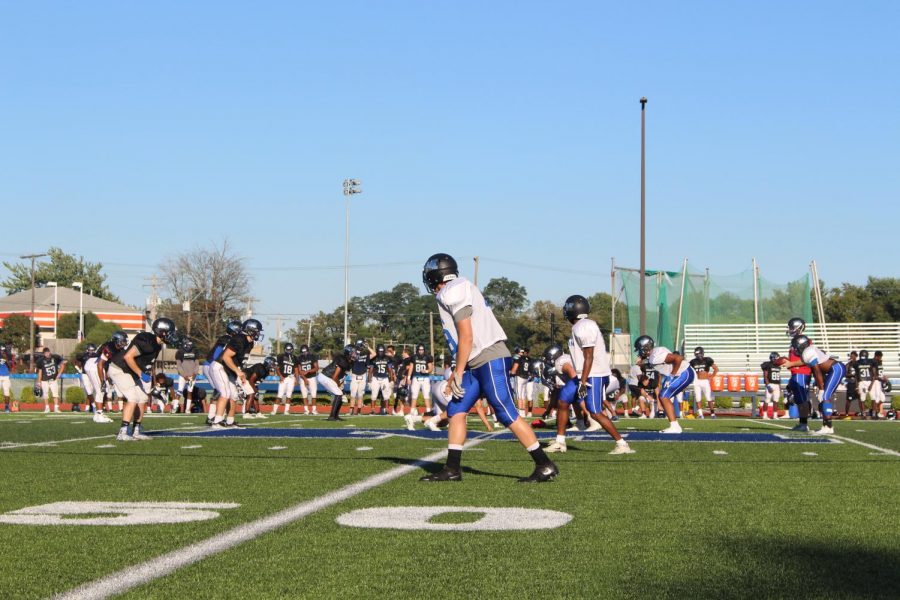 Advertisement
Stat sheets can sometimes lie in sports. Not often, but sometimes.
Millikin's 48-27 rout over North Park is one of those instances. If a fan were to just look up the recap after the conference game, Millikin looked great. 581 total yards of offense against allowing only 237 yards on defense. The offensive attack was deadly both through the air (344 yards) and on the ground (237 yards). The defense combined for 16 tackles-for-loss while also forcing a turnover. The special teams even did its part in causing a turnover on a blocked punt inside the opponent's field.
But for us guys in the home uniforms, it still just didn't feel like enough.
        Head Coach Dan Gritti said it best after the game, that result would have been acceptable two years ago when the team was just starting their rise to where we are now, winning four out of the ten-game schedule. But with a team as talented and deep as we have in 2018, a team that has high hopes of competing for a conference championship, the performance on Saturday was frankly mediocre in most aspects. In order to compete with the top tier teams in our conference, a much better performance will be needed.
        Since Coach Gritti's signing as the new head coach at Millikin in 2016, the idea of 'process over result' has been a huge focal point for the team. Football is a game with a lot of moving parts. In order to be successful, the team has to limit physical and mental errors as much as possible. Yes, a play can be successful if a player doesn't follow the process as he was coached. But, in order to be successful at a higher rate, the process needs to be evaluated and improved more than mere results. On Saturday Millikin saw plenty of results, but for thes players and coaches, it was apparent during the game that we were not where we should be in the process.
        As for our offense, these kinds of statistics and outcomes can be expected of us any game. At the end of the day, 581 yards and 48 points isn't just handed to us. Sure, we missed on some big plays and we were either really high in execution or really low throughout the entire game. Having talked with offensive coordinator Mike Budziszewski, we are fine with this as an offense. We are not the type of offense to grind out 16-play drives and eat up eight minutes of clock. For our offense, we are going to push the ball down the field, take advantage of the defensive box, and line up as quickly as possible and do it again until you stop it. This is the style of play that tailors to the athletes we have: speedy and agile risk-takers.
        The style of offense that we run can explain why our offense racked up 7 touchdowns and almost 600 yards in only 3 quarters and one fourth quarter drive of play. It's almost ridiculous to think we only had 21 minutes of possession time and ran 70 plays with the results we had. Our offense almost tripled the opponent's stats and we only had the ball for one-third of the game. It's a dangerous concept we hold on the offensive side of the ball, and these kinds of statistics are apparent in almost all of our games. So, from an offensive standpoint from Saturday's victory, yes there are things we could clean up. But at the end of the day, this is just what our offense is and we are either going to live or die by it.
        Having said this, there definitely were missed opportunities on both sides of the ball that gave us that feeling on Saturday that we just weren't playing well. The stats looked great, the scoreboard looked great, but the process didn't look great. We have a huge task at hand this week.
Wheaton just lost last Saturday to Illinois Wesleyan, but they still remain in the national Top-25 Poll. Now we have to walk into their house, for their homecoming which was scheduled as a grudge match for last year's fourth quarter loss to us.
There is nothing more dangerous than a desperate team, and if Wheaton loses this Saturday they can kiss their chances at a conference championship goodbye for the second year in a row. But Wheaton isn't the only desperate team walking on the turf Saturday night, the Millikin boys in blue have been drooling over a conference title for 18 years now. We've suffered losing season after losing season for nearly two decades. If it's a fight they want, it's a fight they're going to get.