Men's Basketball Turning Some Heads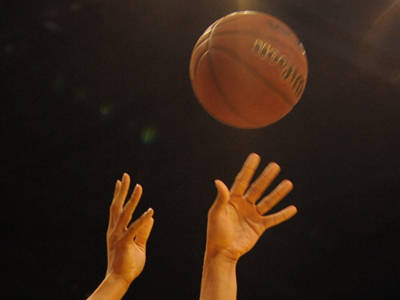 The Millikin men's basketball program has been making large strides of improvement in the 2012-2013 season. They have already succeeded by winning more games than the team has in the last 2 years with a record of 7 wins and 11 losses.
"We came into the season telling the guys that they had the ability to change the program around," Coach Jon Lester, the assistant men's basketball coach, said. "We want them to know that when they come back in 20 years that they were the team that changed the basketball program."
This season the Millikin men have earned a tie for fifth place in the College Conference of Illinois Wisconsin (CCIW) with a record of three and four. So far, the Big Blue has defeated Carthage, Elmhurst and North Park with half of the conference season still left to play. However, reaching the CCIW conference tournament is no easy task. Four of the eight teams in the CCIW have been ranked this season.
"It is good experience for our team to play those ranked teams," Lester said, "because it shows us what kind of effort it is going to take for us to get to that level."
Part of this success can be related to the 17 freshmen that head coach Matt Nadelhoffer brought in this season. The Millikin men's basketball team has all freshmen in their starting five. But, all the credit is not attributed to this large freshmen recruiting class.
"I think the best way to characterize the difference between this season and the last few seasons is that it is a cultural difference," Lester said. "This is the first year that we haven't had any players ineligible at the end of the semester. All of our players are active in the classroom as well as being active in what is going on around the campus too. This is just a real good group of kids."
As of now the Millikin men's basketball team has seven games remaining in the regular season. All of these games are conference games and each game holds a large amount of importance in the outcome of the 2012-2013 season. Three of these remaining games are at home, including games against ranked Wheaton and North Central. Picking up these two big wins at home along with another win against North Park at home would give the Millikin men's basketball team a good chance at reaching the CCIW tournament at the end of the season.
"Obviously, the remainder of the season we are looking to win games," Lester said. "But, we are always stressing about laying the foundation for this program. Coach Nadelhoffer always says that it's like we're boarding a plane. Right now we're just taking off and it is going to take a lot of hard work before we get to where this program is going."