While many students are preparing for Halloweekend ragers, Millikin's English Club started the party early with this year's Poe in the Pit on Wednesday, Oct. 25 at 6:00 p.m.
A time-honored tradition, Poe in the Pit has been a staple of the Millikin Halloween season for over 20 years. Its name alludes to the old pit outside the Staley library where it used to be located, as well as to the short story by Edgar Allen Poe, "The Pit and the Pendulum." Edgar Allen Poe was a gothic poet and a pioneer of the horror genre. Poe in the Pit is a celebration of his literary contributions. While the event has gone through many changes over the decades, one constant is the reading of Poe's work.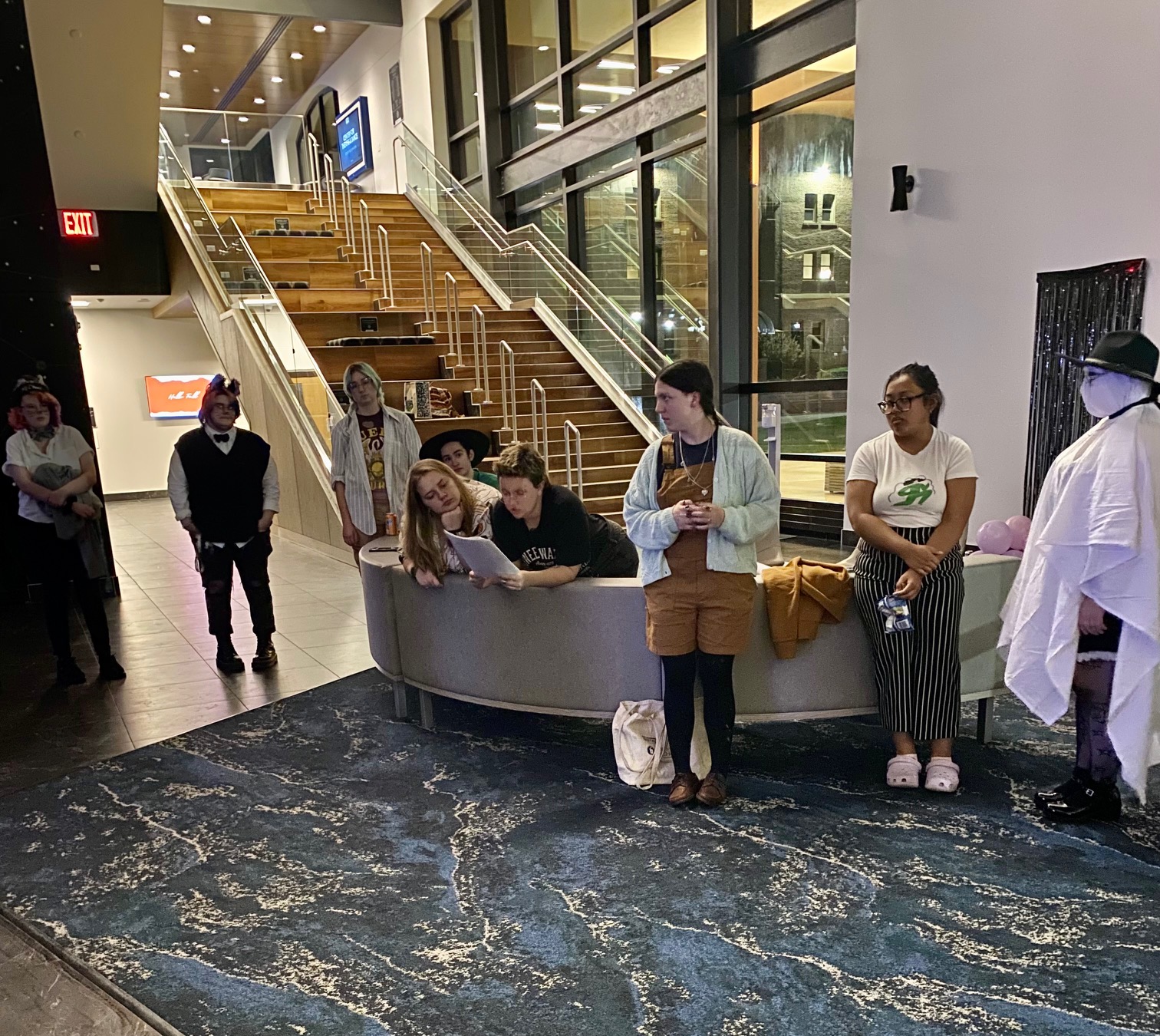 The event was held in the CTD first floor lobby, where it has found a home for the last two years. A small crowd of students and faculty gathered together to share in the spooky festivities. They read Poe's famous poem "The Raven" aloud, ate snacks and candy, played trivia, and partook in the costume contest. English Club prepared for the occasion by setting up a large table filled with snacks and decked out in decor, and sprinkling candy and decorations throughout the room. 
Story continues below advertisement
Junior art therapy major Em McManus was one of two winners of the costume contest. They dressed as a classic bed sheet ghost with a witch hat and sunglasses. It was their first time attending Poe in the Pit. One of their favorite parts of the event was the trivia.
"I'm a horror fanatic, so I really enjoy it," McManus said. "Edgar Allen Poe is actually my favorite poet, so I'm so happy I came. It was really cool."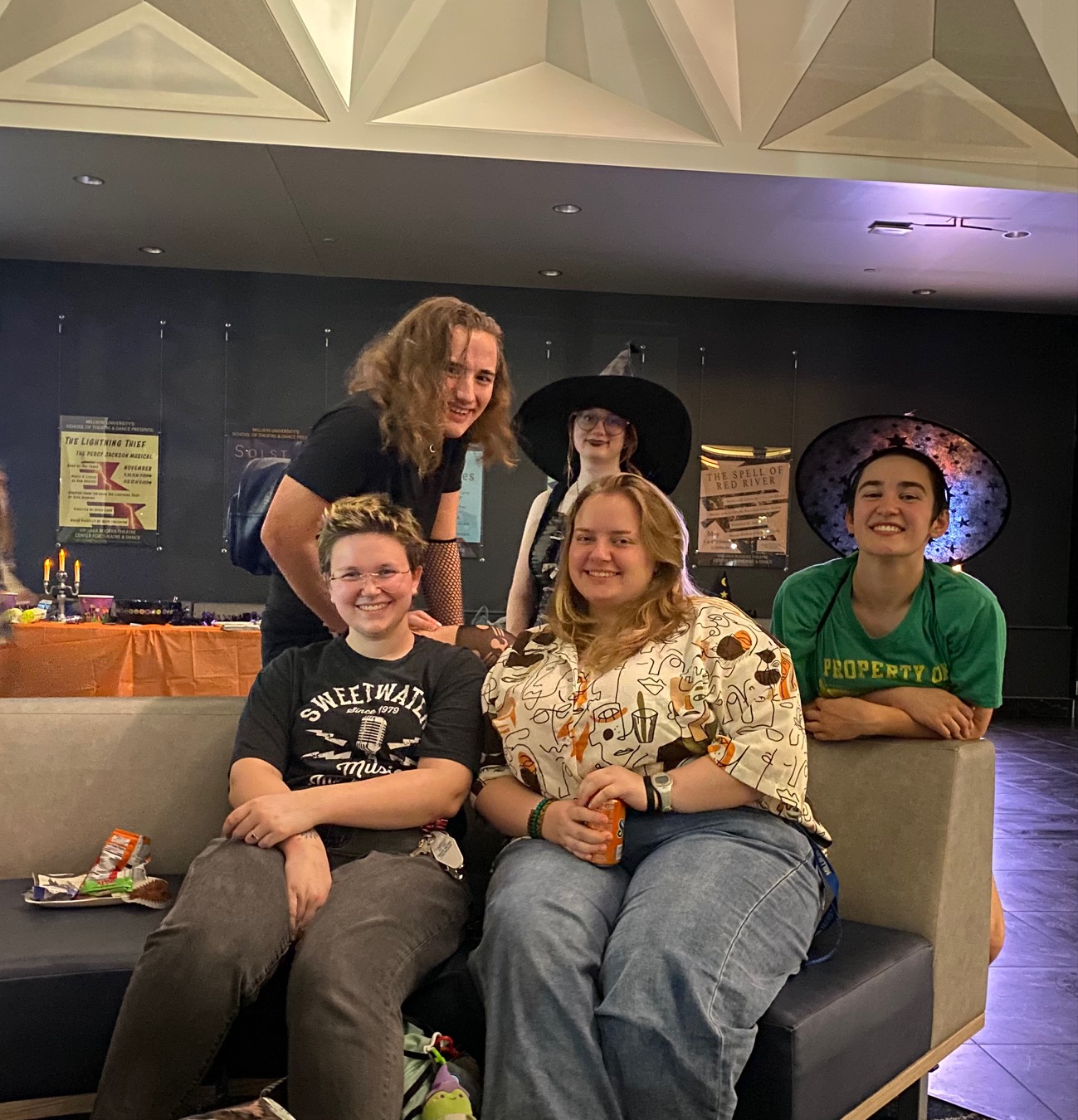 Senior English literature major Claire Reynolds was one of the main planners for Poe in the Pit. She wrote the trivia, shopped for decor, and baked cookies and cupcakes.
"I really wanted to be involved since this is my last semester here at Millikin," she said. 
Though the event turned out great, the planning process this year was kind of rushed. Reynolds said she was worried they would have a low turnout, so she felt relieved that so many people attended.
"I think everyone did a great job, and I'm really happy with it," Reynolds said. "It was a great success."
McManus agreed, as they felt fortunate to have attended this year.
"I suggest people come more to it because I think it's really fun, and I had a great time with all the people here," they said.
After the success of this year's Poe in the Pit, English Club looks forward to continuing the tradition for many years to come.