Students Respond to Proposed Cuts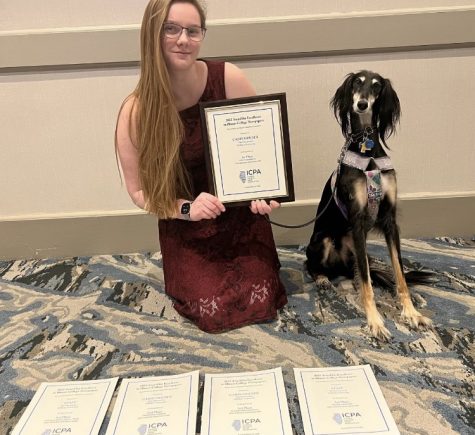 More stories from Carin Houser
Due to Millikin University's financial stringency, administration announced a proposal to cut 31 faculty lines and 26 degree tracks. Over the course of the past two weeks, students have worked to decipher what this year's proposed cuts mean to them. 
As the Board of Trustees meeting quickly approaches, tension is at an all-time high among the student body. 
"Will I be able to get into the classes that I need to graduate?" junior psychology major Sydney Young said.
Millikin University is bound by law to "teach out" any students who have already enrolled in a program. Despite this, some students fear they may be forced to transfer out of the university due to the quality of their education falling below par. 
"I don't know if I may be able to graduate with my history minor now because I was relying on those classes and direct study," Young said. "It's too late for me to transfer out of Millikin. I'm too far in."
Millikin President Jim Reynolds feels confident that the University's quality will not suffer due to these cuts. 
Students feel as though they have been kept in the dark regarding the financial status of their school. 
"Everybody has questions about what's going on," senior English major Claire Reynolds said.
Claire Reynolds used HTML to code a website that students are using to organize a demonstration during the Board of Trustees meeting expected to be held at 9:00 a.m. on Friday morning. 
"I've just been sharing what I know because I feel like the administration doesn't want us to know anything," Claire Reynolds said. 
While students across campus are confused and frustrated, President Reynolds suggests students talk to him directly about their concerns. 
"I'm happy to meet with individual students or groups of students," President Reynolds said.
While some students have asked for an open forum conversation with administration, President Reynolds believes that such a setup is not the best way to address an individual student's concerns directly. 
"I feel like it's better to have small groups or individuals come in and understand in detail the issues that we face instead of getting into a large open session where sometimes emotions run a little bit high," President Reynolds said
One concern students have brought up is the lack of cuts within the athletics department. On the social media app YikYak, many students have questioned the logic behind building a new sporting complex. 
"They need to look into sports," Young said. 
President Reynolds, though, argues that the current athletic facilities are a disadvantage to the university's ability to recruit. Which is why administration supports the construction of the new facility. 
"No debt will be used to build [the new athletic] facility — the University is not funding this project; donors are," President Reynolds said. 
President Reynolds also specified that the donors contributing toward the new athletic facility are unlikely to donate to other parts of the University. 
Arguments between students on YikYak have sparked a debate between athletes and fine arts students regarding who brings more enrollment to the University. 
President Reynolds confirmed that the University has approximately 400 fine arts students enrolled, but a total of 500 student athletes. It is unclear how many fine arts students are also athletes. 
Young and other students have questioned why the University can't redirect funds from donors from athletics toward other programs. 
"Those gifts are restricted to athletics in much the same way as donor gifts to a scholarship are — we must honor the donor's intent," President Reynolds said in an email. 
While students have expressed a wide variety of concerns, the university's communication with students continues to be the most consistent complaint. President Reynolds recognizes the university still has room for improvement concerning administrative responsiveness to student concerns.
"I think that we've been moderately responsive to some of the things that have come up on the issues that have come up, I think, over and over again," Reynolds said, "We need to do a better job at that. We need to be better at serving [the students] in the places that you need to be served."
Some students on campus are organizing a demonstration for the Board of Trustees meeting Friday. Information in regards to the current plans for the demonstration can be found at: https://cereynolds320.github.io/milcuts/ .
Kaitlin Dickey contributed to this story. 
Leave a Comment
About the Contributor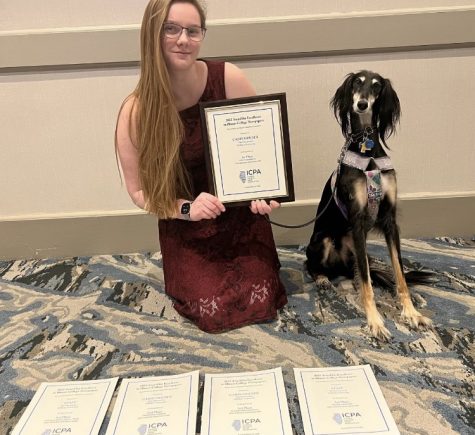 Carin Houser, Editor-In-Chief
Carin is the Editor-In-Chief of the Decaturian, and studies secondary English education here at Millikin University. Carin is also an intern for the Illinois...