Millikin remembers Amanda Puckett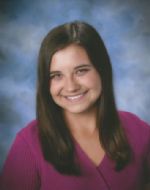 The Millikin community was once again struck with saddening news. Sophomore Amanda Puckett was found unresponsive and not breathing in her residence hall room at 8:15 a.m. on Sunday, Aug. 25 and was pronounced dead at Decatur Memorial Hospital (DMH).  She was an instrumental music performance major.
Macon County Coroner Michael E. Day has told media sources such as the Herald and Review and WAND News that "there is no reason to believe any criminal activity was involved. There were no overt signs of violence."
An autopsy was performed but came back inclusive. Tests that were administered are being analyzed, although results could take 3-9 weeks. It is believed that the cause of death could be due to the result of a medical condition. There is no evidence that supports any use of drugs or alcohol.
Dean of Student Development Raphaella Prange was notified of the occurrence and arrived at DMH at approximately 8:30. There she worked with hospital staff to ensure Puckett's emergency information was on file and waited for the arrival of Interim President Dr. White and Puckett's family.
"Amanda's love for Millikin was evident in every conversation I have had with family and friends," Prange said. "I believe Amanda's memory will live on vividly at the University as we live the values of Millikin. The support of the campus community at the vigil demonstrated how much love is here for Amanda and her family."
The vigil in Prange's statement is in reference to the candlelight memorial that was held in LRTUC the night after the Millikin community received word of her passing.  Students and faculty came to share their memories of Puckett, light candles and grieve with friends.
Many believe that Puckett might have went out the night before to a party, but many sources say that she was not a partier and never attended parties on the weekend. It was reported that the only place she went to the night before was PMC to practice.
Sophomore Aaron Chandler met Puckett last year through Wind Ensemble and music classes. The two instantly hit it off.
"We constantly saw each other and eventually we just became friends, especially when we found out we lived close to each other," he said. "She, I and our friends Kathy and Ali took multiple trips to Chicago this past summer and the winter break before last semester. The gay pride parade was the last time I hung out with her outside of school. She has the sweetest demeanor about her – always happy, always smiling. She never went out on weekends in college, always just found pleasure in hanging out with her friends in her room. She was one of the most talented people I knew. It's so sad to see her go."
"Amanda had one of the most beautiful souls I had ever seen," said sophomore Marlina Zimmerman.  "Every memory I have of her, she always had a giant, sparkling smile and a little joke to tell you. Her passion and talent for music showed with her amazing clarinet playing and her participation in Millikin Women. She will be greatly missed in the music department, on Millikin's campus and in the hearts of all the people that she had the opportunity to talk to."
Puckett's visitation and funeral took place last week in her hometown of Orland Parks, Ill. and she was buried in Good Shepherd Cemetery.
A more formal memorial service will be held for her on Thursday, Sept. 5 at 7 p.m. at Westminster Presbyterian Church. All members of the Millikin community are invited.