Millikin Welcomes New Faculty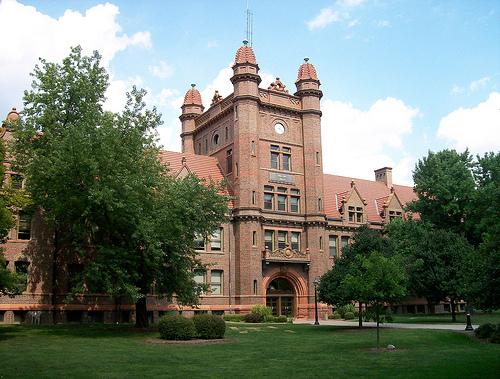 Millikin has recently been subjected to change and transition. Now that it's the beginning of a new year, Millikin is seeing new classes, new students and new faculty.
Taking over the presidency as an interim is Dr. Patrick White. He was chosen by a search committee last semester after the institution's fourteenth president, Dr. Harold Jeffcoat, resigned two weeks into the second semester. White will only be here at Millikin for 12-18 months and some of his plans include helping the institution find its next permanent president and work with the school's budget.
"I have been working with the cabinet to fully understand the financial situation," White said. "We are facing a deficit and I have been in collaboration with the board of trustees and they have been working together with the cabinet. I would like to go forward with a four year financial model. With wide swings of enrollment and the quality of classes being good, how do we right size enrollment projections, the budget and fundraising projections? It's not glamorous work, but it's important.
"The other think I want to do is help steady the turmoil Millikin has been through the past year. It will make the work collaboration, student involvement and performance learning much better. These are very important aspects for the health and vitality of Millikin. One is kind of numbers, the other is sort of the softer parts, but both are really connected."
A part of the turmoil White was talking about includes the Vice President of Academic Affairs position being currently vacant – Dr. Barry Pearson resigned last year. When White arrived to campus, the decision was made not to pursue a search.
"Because it was very late into the year, anybody that we would want to attract already knew what they were going to do for the 2013-14 school year," White said. "The board determined we need to get a president on board first. The Vice President of Academic Affairs will want to know who to report to and that's the president."
Other new faculty members include Matthew Albrecht (Theatre and Dance), Michael Braun (Communication), Vicki Caldwell (Nursing), Angela Doehring (Exercise Science/Sport), William Gorton (Music), Timothy Guasco (Chemistry), Jeffrey Kirchoff (English), Denice Love (Education), Silvan Negrutiu (Music), Matthew Olsen (Instructional Service Coordinator and Research/Instruction Librarian), Mark Samples (Music), Dawn Sarginson (Nursing), Melissa Scirde (Psychology) and Julienne Shields (Art Entrepreneurship).
Albrecht is coming to Millikin from Lone Star College in Cypress, Tx and has been teaching theatre for four years professionally; three years as a T.A. in graduate school. He will be instructing Fundamental of Lighting and Principles & Element of Design.
"I attended a small liberal arts college for my undergrad, and it changed my life. When looking for my next opportunity, I want to work at a place that would have the same effect on students that it had on me. Millikin is that place. Millikin is changing
lives daily, and I look forward to becoming a part of that."
Scirde who will be teaching Introductory Psychology, Basic Experimental Methods and Social Psychology has been working in her chosen field for three years. She was a graduate student at the University of Massachusetts Amherst for the past five years and recently completed her doctorate this past summer. Illinois was in her view five days later.
"I'm excited to get to know Millikin: students, faculty and staff, the culture here, everything. So far everyone is so friendly and so happy to be here, which is really exciting and wonderful to be a part of."