Costumes, fabric and jewelry, oh my!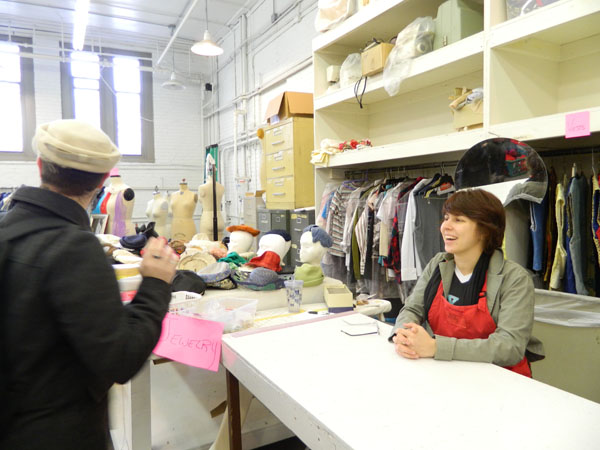 Recently, the costume shop held a rummage sale in the basement of Old Gym on Friday, Jan. 25 and Saturday, Jan. 26. The sale went well, and many items were sold. The costume shop creates many of the costumes for theatre department productions, dance productions and the operas. The costume shop also offers classes.
The reason the costume shop had the sale was to create more space for new costume projects and storage. "We have limited storage, theatre professor Jana Henry Funderburk said. "We don't have room to keep everything. We have thousands of pieces we just don't have room for. Some of the costumes are also difficult to work into a show's design. There are lots of weird patterned fabrics that would be difficult to make a dress out of."
The sale included five laundry baskets full of yarn, fabric, jewelry, shoes, hats, blow dryers, curling irons, gloves, period clothing and much more. The reason all the fabric was sold was because "it's a yard of fabric. We can't make a dress out of that. Just in terms of quantity of materials, we have to make room for new fabric and costumes," Funderburk said.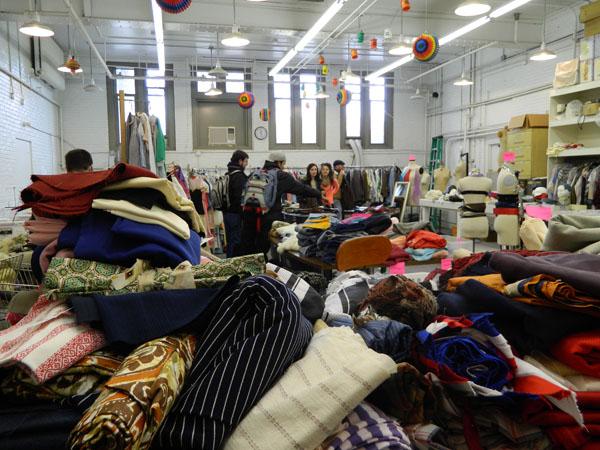 As for the other items, "Some of these garments are too fragile to make it through the run of a show. They are older pieces. That's the motivation," Funderburk said. "It's totally like a thrift shop. Some of the items are old, but the experience is in the eye of the beholder."
The sale used to be a common occurrence on Millikin's campus. "We used to do the sale every year, but we haven't done one in four years. We took a big break from doing it. The storage room was full of old things we could not use that the door wouldn't close, so we knew it was time to have the sale again. It was a good time for us because the shows haven't been cast yet, so this week is a slow week for the shop," Funderburk said.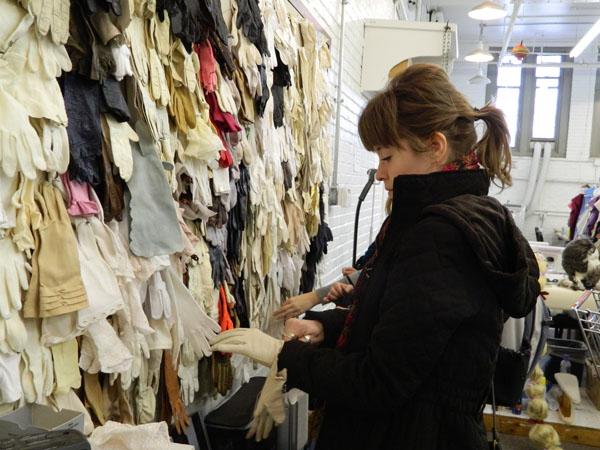 In order to get the word out about the sale, the shop created a Facebook event, sent out emails and posted it on Craigslist. "There are periods where we sit for two hours, but get busy for a little while. We've done more advertising this year in hopes to have more customers," Funderburk said.
Jordan Pennington, a senior English education major, attended the sale. "I got some fabric, shoes and yarn. The fabric was white leopard print with fluffy hairs. It was outrageous. The shoes were gold sparkly loafers," he said. "I liked what I found. There was a huge amount of really fun stuff. I don't know that I'd go out and purchase it somewhere else, but it was ridiculously inexpensive and the money went to a good place."
Kendra Peterson, sophomore biology major, attended the sale as well. "I got this thick upholstery fabric. It's cream with a flower pattern. I'm going to use it to upholster a chair. I'm happy with my purchase."
All proceeds go back to the costume shop to purchase new materials.