For years the former School of Theatre and Dance sat nearly vacant, collecting dust mites. While the space received a new tenant in 2020, the pandemic prevented it from achieving its potential. 
The Writing Center relocated to SH211 in 2020. The original opening date of the new location was forced to remain online, as Millikin remained online entirely in an effort to protect the health and safety of the campus community. 
"Only a small amount of the Writing Center was being used post COVID," Writing Center Director Danielle Patricio said.
In a short time, Patricio revamped the tutoring program and gave the office space an amazing makeover.
Story continues below advertisement
The 2023-2024 academic year is Patricio's first year as Director of the Writing Center. Patricio has been a professor at Millikin for the past decade.
"I have a long long list of ideas for this and I need to remember that I am a new director and that there's plenty of time and we will grow into this space even more," Patricio said. 
Despite the revitalization giving the space an expensive appearance, Patricio pulled the space together with a budget of zero dollars. 
"It was my goal to first revitalize our space and to do so without spending any Millikin dollars," she said
Patricio managed to bring more technology to the space by working hard to find any relevant under utilized materials. 
When someone first enters the new Writing Center, they are met by multiple School of Writing Languages and Cultures department artifacts and a large screen. 
According to Patricio, this area was established in an effort to display all of the opportunities for learning and growth the department offers.
New additions to the space include a free library, a functional conference room, a classroom, the Illinois Association of Teachers of English office, the Senior Writing Interns office, and the new Decaturian office.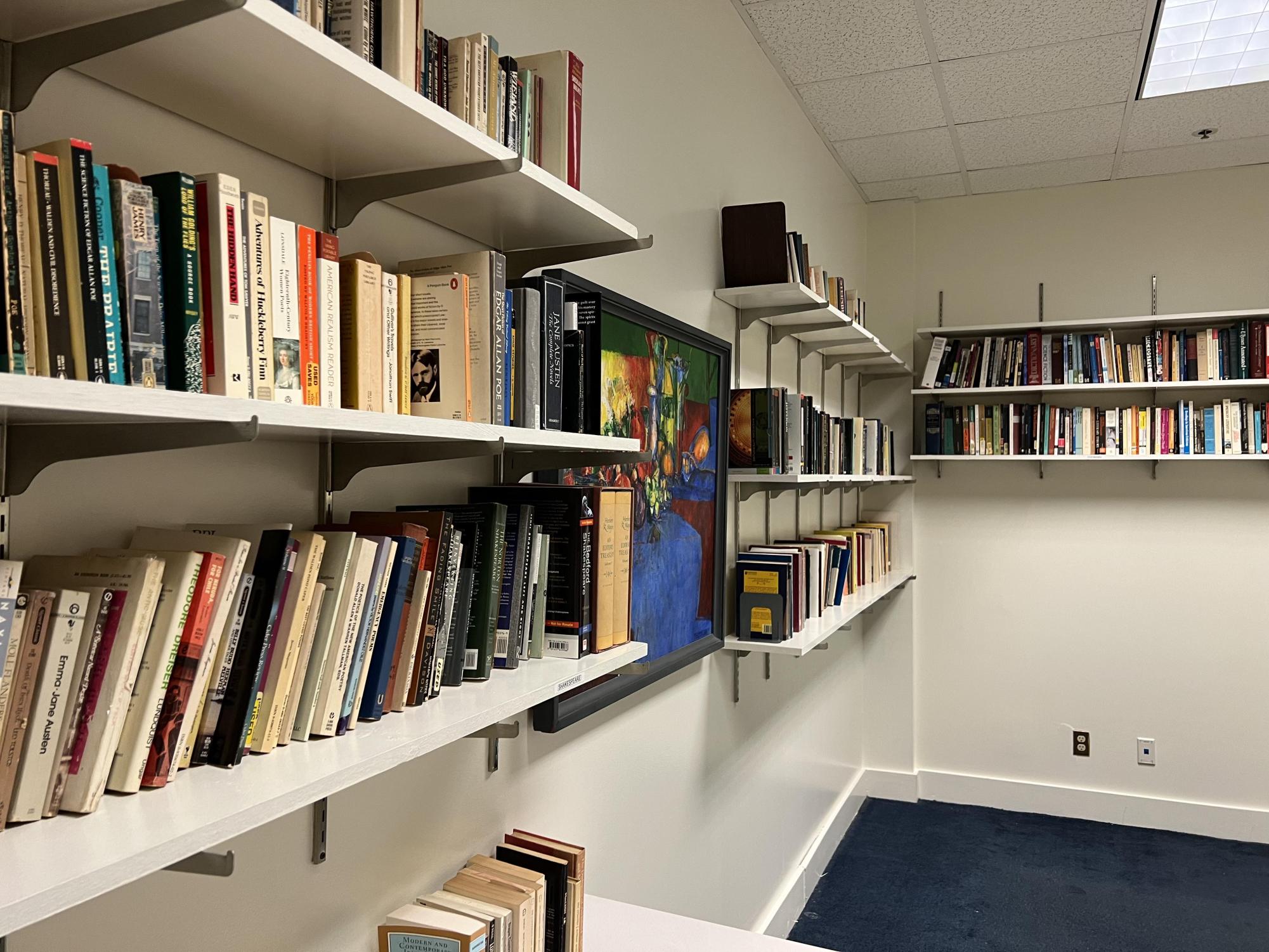 The classroom in the space is open for students attending a tutoring session, or in need of a productive environment. The area features a large television for tutors to utilize while working with peers.
"When students come in with their laptop," Patricio said, "it's just one plug, they plug in their laptop, they're able to display it on the screen. A tutor has a wireless keyboard so that the tutor and student can work alongside each other while the student retains autonomy and control over their own paper,"
Ensuring students who attend tutoring sessions remain conscious control over their work is important to Patricio and staff. 
"When you're here for tutoring, you're here for advice and support, but it's still your paper," Patricio said. 
Returning tutor, Olivia Cooper, likes the changes that have been done to the space. 
"I feel like the Writing Center was a place where people [felt] like, 'Oh, I have to go here.' And now I feel like it's a place where people can come and [say], 'Oh, I would like to go to the Writing Center to study more or get help with my paper,'" Cooper said. 
Contrary to popular belief, the staff in the Writing Center can help students with more than just writing a paper. 
"If you're working on a presentation for a multimodal project, you can have a tutoring session for your multimodal project," Patricio said. 
The conference room is also open for small-groups of students to meet to work on projects for classes. The space features a projector, and a coffee bar open to students working in the center.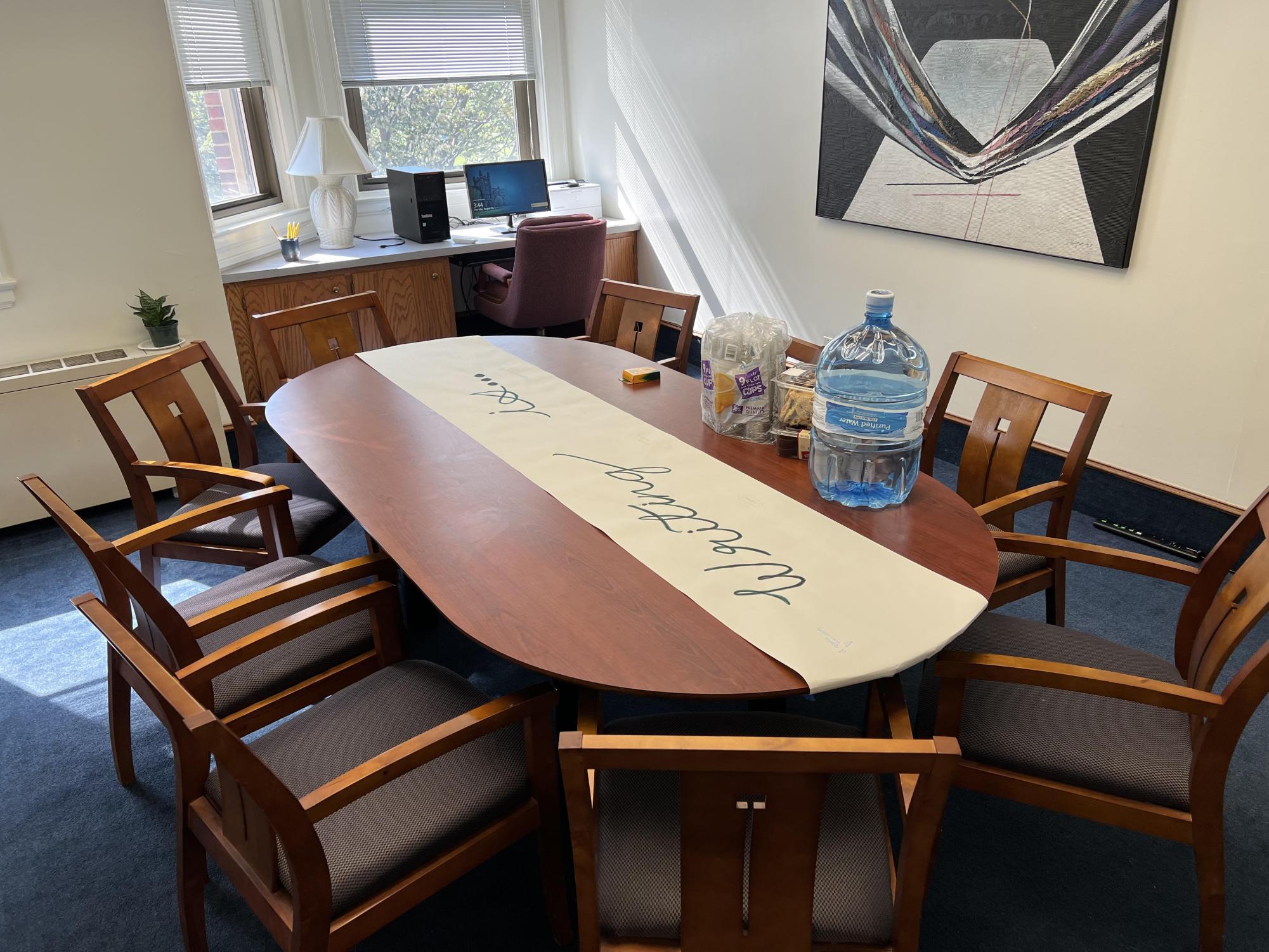 In the back of the suite, the previously empty offices have been filled with different student ventures, and resources. One of the most exciting new additions to the space is the free library compiled for students to take a book, and bring it back only if they want to. 
Students and staff can donate books from their own shelves that they no longer want, thus giving other students the opportunity to enjoy a free read. 
"It would have been wonderful as an undergraduate to be able to come in and own a piece of literature and pick it up," Patricio said.  
Another new addition to the Writing Center is the Illinois Association of Teachers of English. Dr. Kaitlin Glause works directly with English Education majors in this space to prepare them to become the next generation of educators. 
Glause is excited about the heightened accessibility the new layout presents students with. 
"Whether it's collaborating on something and getting materials to support them, and their academic processes using the tutoring, working with interns from classes, and even just seeing some of the things that exist on the campus," Glause said. 
COVID-19 may have prevented the Writing Center from fulfilling its potential right away, but as the world functions in the newly established normal, the Writing Center has found its place in the world. 
The Writing Center will have an open-house Friday, August 25th, 2023 2:00-4:00PM.