Mason Hoyt: Understanding the Power of the Press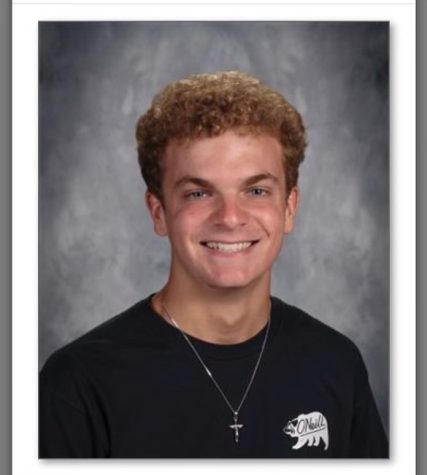 More stories from Kemper Koslofski
The Decaturian will be graduating an extremely important member this spring: Mason Hoyt. 
Mason has been a large contributor to the Decaturian, largely in politics and including expert coverage in the world of theater and music, with his role only increasing as his time at Millikin increased. However, he did not expect the Decaturian to be such a big part of his Millikin story. 
"When I got to Millikin, my goal at the time was to learn how to write and record music and perform in shows and that was about it," he said. "I had always been sort of interested in newswriting while I was in high school, but there were several prerequisites that I had to meet to be on the staff. Then I arrived at Millikin and saw that there was nothing of that nature, so I decided to give it a shot." 
Hoyt also recognizes that the Decaturian has grown in several ways since his freshman year, although there were several steps that the newspaper needed to take before it became the way it is today. 
"All of the posters that I saw when I first wanted to join the newspaper simply said that the group would meet on Fridays. That was it. I showed up, and the energy was quite odd. It does not help that the editor was also in London as well. It was clear to me that everyone was flying by the seat of their pants." 
He also very quickly realized that the life of a newswriter is not always an easy one. Understanding the impact that he could have and the mixed reactions that could come as a result was a big step in his newswriting journey. 
"I began by writing a review," he said. "I wrote a review that was critical of a show, but not of the cast. The cast and production were excellent, but the show itself was not good. But some people decided to send me hate, even before the review came out. This is when I truly realized what it was like to write for a newspaper." 
A huge part of Hoyt's story, and every senior at Millikin, was the COVID-19 pandemic. This pause in face-to-face communication was an extremely difficult part of his college experience. 
"My dad is a senior citizen and I have asthma, so attending school during COVID would have been a poor choice," he said. "Overall, the pandemic pulled the rug out from under pretty much everyone in the commercial music program. I had to take both semesters of recording studio techniques online, and that is an extremely hands-on class." 
During the pandemic, Hoyt was extremely active in covering many of the different major political events taking place, which he acknowledges kept him extremely busy. 
"I wrote several pieces, including several stories about the 2020 presidential campaign," he said. I was a sophomore at the time, and this is the year when you really learn to set limits for yourself. Being home at this time, I thought that I had a greater threshold to push myself in. I was very wrong." 
Arriving at his senior year after going through all of this, Hoyt acknowledges that it was not only he who changed. 
"The Decaturian has changed a lot since my freshman year," he said. "It was a lot more open. My freshman year, there was a sort of alienating energy surrounding the meetings. Now, I just show up to our advisor, Dr. Lambert's office, and he simply asks you what you want to write. You tell him, and then you go get your story." 
Hoyt will be missed by the Decaturian staff, and he leaves the legacy of the creation of change.  
"The thing that has always attracted me to the newspaper, or any media in general, is the capacity that it has to create change," Hoyt said. "I thought writing would only be good for fiction, like I've always done. I also want to stay in touch with writing to be the change that I wanted to see." 
Leave a Comment
About the Writer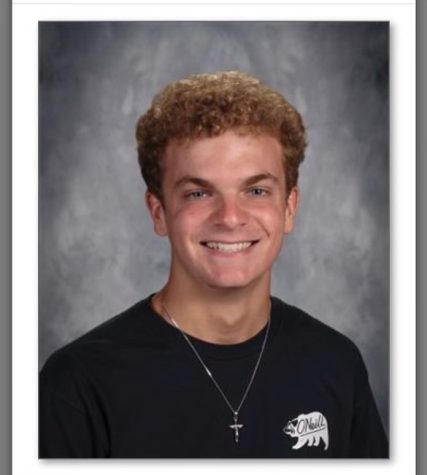 Kemper Koslofski, Sports Editor