Get to know the new Interim President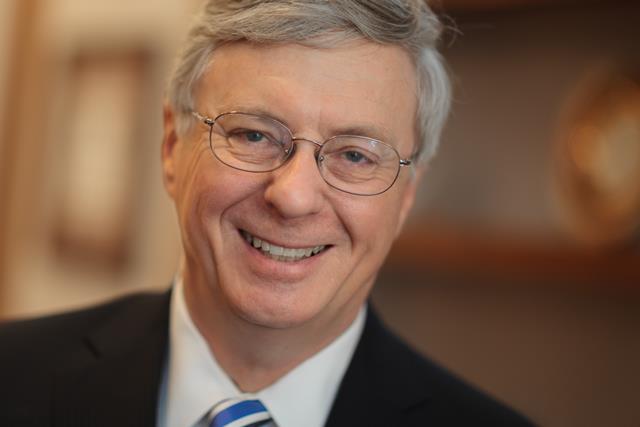 Caitlin Husted, Copy Editor
August 28, 2013
As of July 1, 2013, Millikin University introduced a new Interim President, Patrick E. White. He is to be the acting president for the 2013/2014 school year, while Millikin looks for a new president to permanently take his place.
White was born Dec. 16, 1948 in Dixon, Illinois. He grew up with two loving parents and two siblings, an older brother and a younger sister. His father owned his own welding shop, Red White Ornamental Iron Works. His father ran the shop for 25 years then worked as a steam fitter and pipe welder until he retired.
Although White's mother worked as a homemaker most of her life, she went to work in the print shop at Sauk Valley Community College when the Welding shop closed. By the end of her time there, she was running the print shop herself.
As for White's siblings, his older brother is a retired professor of Industrial Technology and his younger sister works as a wildlife ecologist in Fort Collins, Colo.
All of the White children were the first members of their family to receive a college degree. White himself attended the University of Chicago with a major in English. He then went on to the University of Iowa and received his PhD in English.
For eight years, White was an English professor at Westmar College in LeMars, Iowa.
"[Westmar College] was a terrible place to learn how to be an English scholar, but it was a great place to learn to be an academic leader," White said.
After his time at Westmar, White took a job as the chair of the English and Modern Language department at Pheiffer College in Misenheimer, N.C. He worked there for three years before he, his wife and his three children, Paddy, Molly and Katie, decided to move back to the Midwest to be closer to family.
White became the Associate Dean of Faculty at Saint Mary's College in Notre Dame, Ind. He served as the Associate Dean for 14 years and was the Vice President and Dean of Faculty for four years before he decided to take a job as the President of Wabash College, where he stayed for seven years before coming to Millikin.
White is excited for this year and is even more excited now that the students are coming back on campus.
"I want to get to know the students . . . because I need to brag about their stories. Their stories are what make Millikin happen," White said.
As the Interim President, White hopes to push the school forward and concentrate on the future. He hopes to use his knowledge to help Millikin be all it can be.