Holocaust history in a new form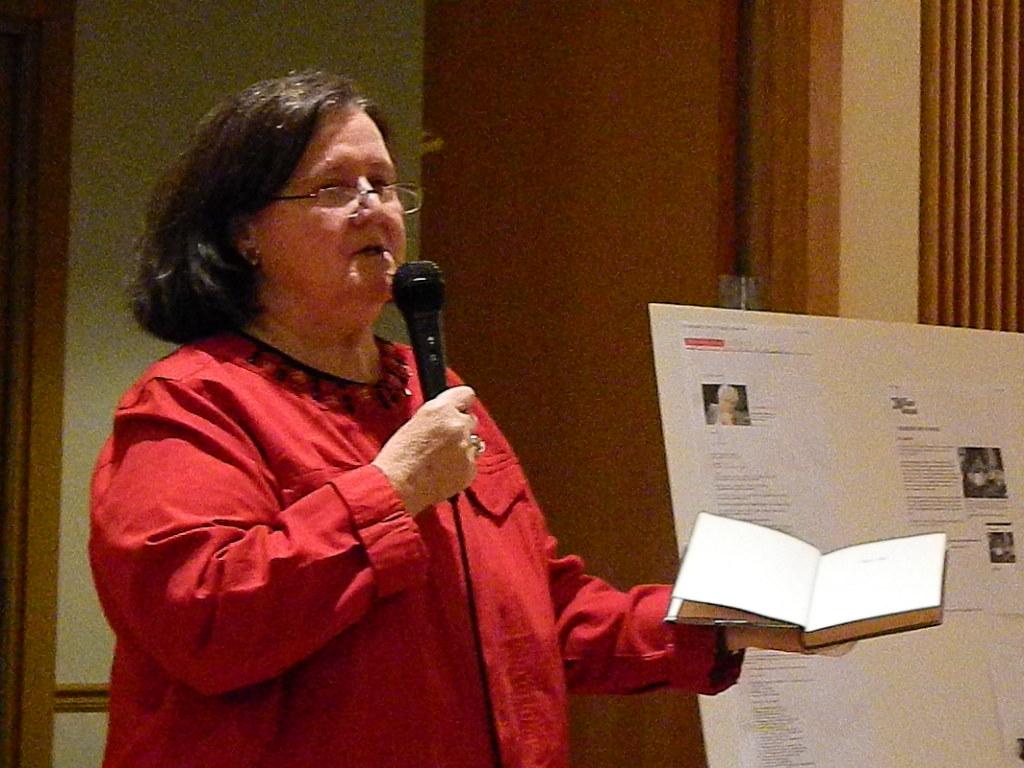 Caitlin Husted, Writer
April 12, 2013
On Tuesday April 9, Pilling Chapel was graced with the presence of Annette Cavanagh of the Jewish Community. She came to campus through Millikin's Center for Multicultural Student Affairs in order to discuss her family's story of their time during the Holocaust. Although only a small group of people attended, Pilling Chapel was full of energy and interest.
Cavanagh opened her discussion in the friendly manner of having everyone who was there state their name and their reason for coming. There were some teachers from a local elementary school, a few members of the community, some students who were interested in the subject and a couple faculty members who wanted to show their support.
When asked her reason for attendance, Shelly Upperman, a sixth grade teacher, said, "I think it's important for me to gain all sides of the story if I'm going to teach it to my kids. They need to know that all people were affected by this one event, not just the people kept in the concentration camps."
Unfazed by her small audience, Cavanagh opened her speech with a little background on the Holocaust. She spent around ten minutes discussing this section of her speech before she went on to the main topic, her family's involvement in the Holocaust.
Her father was born in Poland into a Jewish family. However, he did not share the same love for his religion as his family and decided to leave Judaism and his family behind. Once he had left, he was drafted into the Polish army.
Although her father was a talented tailor, he could not work a gun to save his life. After being bounced around from job to job, he quickly realized that he was not going to make it much longer in the army. With this being said, he fled from the Polish army and ended up in a Russian work camp, which was where Cavanagh's mother was staying at the time for illegally crossing country boarders. They were married in the camp and quickly began their lives together.
Cavanagh's mother had family in South Africa, so they decided to move there to start a new life away from the horrors going on in Germany. After arriving in their new home place, Cavanagh's parents started a family and raised them as normally as possible. This part of Cavanagh's speech began telling the story of being raised by parents who were affected in the Holocaust.
She painted her childhood as one of a normal sort. Her parents did everything they could to make sure that her and her siblings were not affected by the same terrors that kept her mother up at night with nightmares.
"My parents would take my sister and I to the movies every weekend at 7:00 p.m.," Cavanagh said. "They tried to make a normal and comforting routine for us to fall into."
Cavanagh went to the local Jewish school and went on to attend the University of South Africa. After graduation, she became a teacher for a while before focusing on psychology. When Cavanagh turned 40, she and her husband decided to move to Newfoundland, Canada while waiting to gain citizenship to the United States, which is where they currently reside.
Cavanagh told her story in a beautiful and moving way. She showed the audience that it was not only the people who were in the concentration camps that were affected, but everyone who were alive during that time. She proved that the Holocaust changed many people's lives and steered them in very different paths. Cavanagh did a wonderful job of taking a subject that many people have talked about and talking about it from a different and new angle.