A Rap Fan's Attempt at Enjoying Country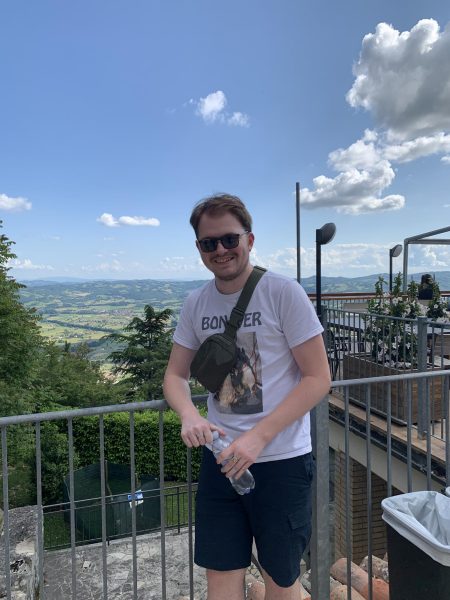 More stories from Eli Bland
Country is definitely one of my least explored genres overall, though I've always wanted to get more into it. Today I'll be attempting just that with the help of my editor Carin, who has handpicked 10 country songs for me to review and react to. I'm excited to see how things transpire.
Luke Bryan – "Roller Coaster"
video reaction: [youtube link] ?
Jimmy Buffett – "Margaritaville"
Now believe it or not, I have actually heard this song before. I don't think I've ever really thought of it as country before but I guess that would make the most sense when classifying it. I've always thought this song was fun and definitely a summer staple. If I remember, this was one of the first songs my dad learned how to play on his guitar, so for that reason alone it holds a lot of nostalgia for me. Sure, the lyrics may be a bit nonsensical but what's the harm in that? It's a good time for just about anyone.
Lainey Wilson – "Things a Man Oughta Know"
I'm all for putting men in their place and this track definitely does that. Right off the bat, Wilson's voice and timbre reminds me of Dolly Parton or Kacey Musgraves, two artists I've enjoyed a lot in the past. The guitar work and overall atmosphere of the song is a nice touch as well. I definitely see the appeal here. 
Travis Tritt – "It's a Great Day to Be Alive"
Got that right. Sometimes you just need a song that focuses only on the positive things and this song does that pretty perfectly. Maybe not the most lyrically dense song in the world but again, I don't think that matters much for a tune like this. It just wants to make you feel good and it more than exceeds its goal.
Dierks Bentley – "What Was I Thinkin'"
To start on the positive side, I think the storytelling is pretty impressive, even if it's not the craziest or most original story in the world. Though, I could easily picture what was going on in my head. I also enjoyed the guitar work quite a bit. But unfortunately, Bentley's vocal performance feels a bit unoriginal and one-note for me. I think if you put him in a lineup with a bunch of other country singers of his caliber I wouldn't be able to pick him out if I tried. 
Billy Currington – "Good Directions"
Yeah he just sounds like a discount Dierks Bentley to me. It's just everything the last song was but not as interesting or unique. I think if you told an AI to write a typical male country song it would sound something like this.
Luke Combs – "Beer Never Broke My Heart"
Definitely the most upbeat and hard-hitting Luke Combs song I've heard. Though, the whole idea and sentiment of the song just makes me laugh a lot. This honestly doesn't feel like much more than just a stereotype, but at least it's still kind of a banger.
Deana Carter – "Strawberry Wine"
Like most genres, the women do it better than the men. A nice little ballad that definitely feels of its time, but that isn't necessarily a bad thing. I mean everything was better in the '90s, right?
Blake Shelton – "God Gave Me You"
I don't know what it is but Blake Shelton's singing voice has always sounded identical to his speaking voice to me. I don't even know if that's a bad thing, it just always catches me a bit off guard. There's nothing super impressive about this song to me. I would say it does pretty much all the same things and has all the same tropes as the last few songs similar to it have, maybe just a little less memorable. It's probably one of the more fun Shelton songs I've heard though.
Randy Houser – "Runnin' Outta Moonlight"
I will say that the overall guitar and vocal melody feel a bit more inspired here than the last few tracks, but it's still failing to show me why it's much different overall. Pretty much all of the "bro-country" songs on this list have been identical or uninspired to me. I can see the appeal for sure, but it's nothing I would seek out myself. I definitely feel like I would get bored very fast. 
Leave a Comment