Basically: Halloween basics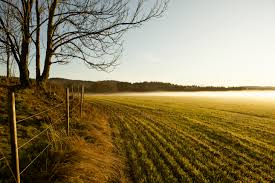 September has finally ended and October has started which means pumpkin spice lattes, Halloween decorations and a bunch of inappropriate tweets to the guy from Green Day reminding him September ended. Halloween allows for a lot of freedom but what is acceptable to do on Halloween and what is not?
There are a ton of great things about Halloween. It kicks off the holiday season since it's at the end of October and leads right into Thanksgiving, Christmas and finally New Years. It just reminds you that the year is almost over. Then pumpkin flavored everything comes back, but more importantly pumpkin carving, which is always fun whether or not you're good at carving. You could also have a bonfire and just hang out with your friends while attempting to make s'mores. Then even if Halloween isn't your thing, all the candy goes on sale the day after, and who doesn't love discounted candy? Also, fall clothing is back and you can wear all the scarves and cute boots you want and you won't be melting in it!
Honestly, I love Halloween. It's the best holiday next to my birthday. You can get dressed up as your favorite character, get candy and watch as many cheesy Halloween movies as you want. Or at least that's how it was when I was younger. Halloween takes on a completely different meaning when you get past the age where it's acceptable to knock on strangers' doors and get candy for putting a costume on.
Halloween is the one day of year that you can walk around in basically nothing and claim to be resembling a famous character and no one can judge you for it…well in theory they can't. Hear me out. I'm all for dressing up however you want for Halloween. This is your day to pretend to be whatever you want and wear whatever you want. You just have to remember not to cross the line on what is appropriate to dress up as and what is not. I wish I didn't have to say this and have it be common sense, but don't be a trashy version of someone who has just died or something else highly offensive. Have some respect.
Another thing we tend to forget as adults is that Halloween is a children's holiday too. Unless you're working in a haunted house, don't go around scaring small children for laughs. Sadly, know that your trick or treating prime is over. Remember when you were little and you didn't get candy because some older kid took it all before you got there? It sucked didn't it? Don't do it. Kids have just as much of a right to a fun Halloween as you do.
Since this is a college campus I have a friendly reminder for everyone. Be safe! I promise you can be dressed as a toothbrush and have a good time while not making reckless decisions this Halloween! As for me, I'll be walking around in a Castiel costume this Halloween, and having a spooky time.