How to be Ready for November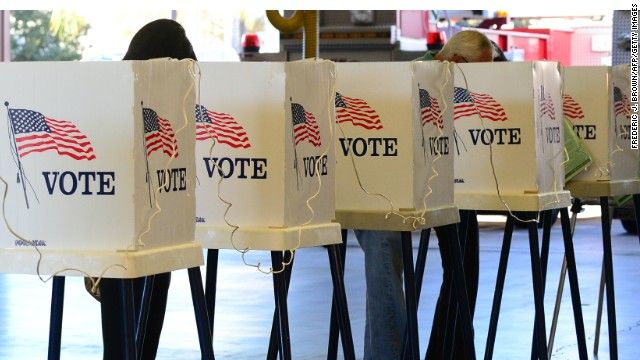 Sabrina LeBlanc, Features Writer
September 29, 2016
The anticipation has been building since the summer of 2015, and one question is on everyone's mind: who will be the 45th president of the United States?
After months of campaigning and debating, it has come down to two contrasting candidates for America's major parties. Many people are familiar with the infamous pair of Donald Trump and Hillary Clinton, but what about the process of how to vote as a college student?
It seems challenging, but getting out and voting is not as hard as you would believe. There are a few different ways that young voters are able to have their voices heard. The easiest way would be to register in the county that you reside in and vote on Election Day at your designated location.
Students attending college in Illinois may register to vote at their school address if they presently intend to make it their residence and to return there after any temporary absence, like summer vacation. They do not have to plan to reside at that address permanently or after graduation.
The Illinois voter registration form asks for your Illinois driver's license or ID number or the last four digits of your Social Security Number. Failure to provide this information could require you to provide additional identification when you vote that shows your picture or your name and address. Make sure to provide this information on the registration form so the state can verify your identity and you don't run into issues when you cast your ballot.
Two forms of identification with at least one showing your current residence address are needed when you register in-person. These are some examples of accepted documents: driver's license, Social Security card, public aid identification card, utility bill, employee or student identification card, lease or contract for a residence, credit card, or a civic, union or professional association membership card.
By Mail
Any voter can vote absentee. No excuse is needed. Illinois does not require voters to turn up in person the first time they vote in the state or in a new county. An absentee ballot application can be submitted in person or by mail. You must submit your absentee ballot application (which can be obtained from your local election authority) between 90 days and five days before the election, or, if requesting it in person, by one day before Election Day. The application will be available on the Illinois State Board of Elections website.
Absentee ballots must either be returned in person by the close of the polls by the voter or any person authorized by the voter or be postmarked no later than 11:59 p.m. on the night prior to the election and received within 14 days of Election Day.
Out-of-state students who are considering voting absentee in their home state outside of Illinois should first determine absentee requirements for their state. Some states do not allow voting by mail for first-time voters. Also, some states require copies of identification be mailed with an absentee ballot.
Early In Person
All voters may vote early in person without an excuse. Contact your local election authority to  figure out which polling places have been designated for early voting in your county.
Illinois also offers early voting at local election authority of CES from the 40th day before Election Day through the day before Election Day. Early voting sites must remain open either 8:30 a.m. to 4:30 p.m. or 9 a.m. to 5 p.m. on weekdays.
However, starting 8 days before Election Day, any permanent polling place or early voting site must remain open until 7 p.m., regardless of whether it opens at 8:30 a.m. or 9 a.m. A permanent polling place or early voting site must remain open from 9 a.m. to noon on Saturdays and from 10 a.m. to 4 p.m. on Sundays.
Finally, any designated permanent polling place or early voting site must be open for at least 14 hours on the final weekend of early voting.
On Election Day at the Polls
The polls are open from 6 a.m. until 7 p.m. Election Day registration is also available. The Decatur Indoor Sports Center is the most common location to vote for Millikin students. Be sure to let your voice be heard and exercise your right to vote in the upcoming election.