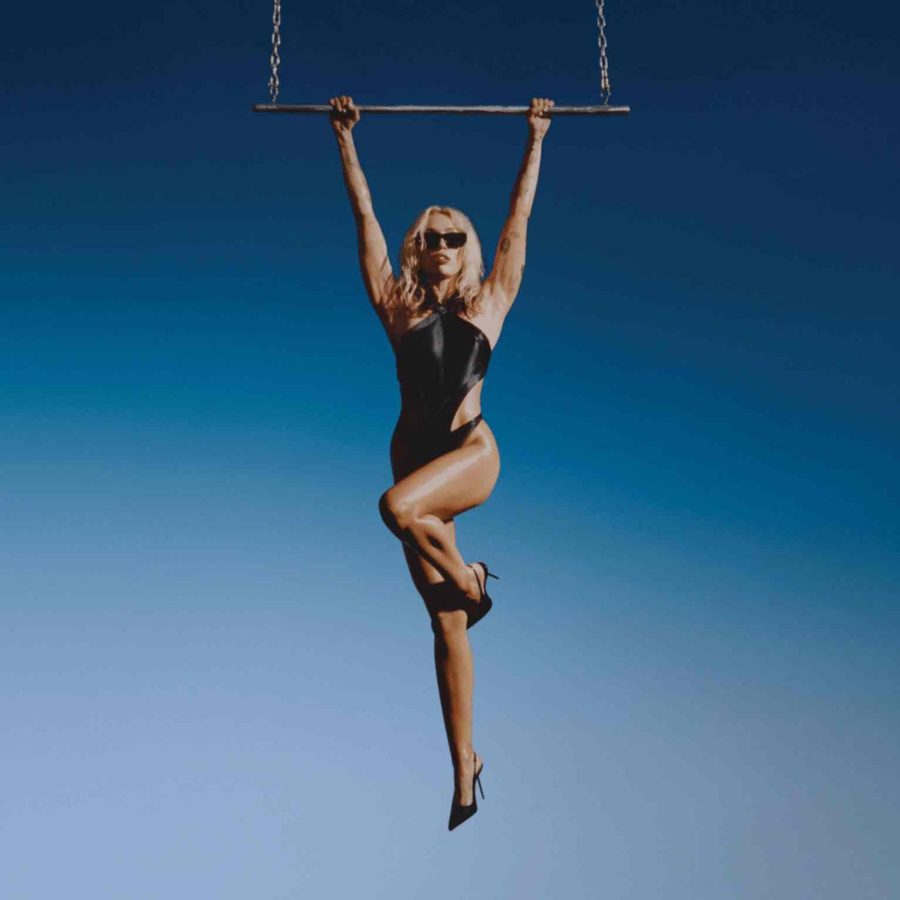 Miley Cyrus Gets Her Flowers on "Endless Summer Vacation"
April 3, 2023
For nearly two decades, pop sensation Miley Cyrus has been a household name. From Hannah Montana to "Wrecking Ball," Cyrus continues to reinvent herself with every passing era. This new album, "Endless Summer Vacation," is no exception.
Lead single, "Flowers," was released back in January and quickly became one of the year's biggest hits — so much so that I'm already pretty sick of it. This track still has a lot of admirable qualities, though. For one, the bass line is very addicting and the song's meaning is not to be ignored. It's definitely one of the smarter breakup songs I've heard in recent memory, interpolating the melody from Bruno Mars's hit "When I Was Your Man" and recalling Cyrus's past relationship with Liam Hemsworth. I would also point the demo version of this cut in your direction. Tacked on at the end of the LP, Cyrus's voice seems more unfiltered, raw, and full of emotion while backed by lo-fi piano chords.
I should also mention that this album is split into two parts, "AM" and "PM." Cyrus stated herself that each side has its own tone and mood. "AM" sees Cyrus going in a more mid-tempo, pop ballad direction and "PM" gets a bit more hostile and synthy, reminiscent of her 2020 album "Plastic Hearts." I would keep this in mind while listening as well, as the two sides definitely strike different emotions.
"Flowers" starts off "AM," followed by "Jaded" and "Rose Colored Lenses." Both do a great job of setting the tone and displaying the themes of this side. "Jaded" packs a lot of emotion from Cyrus's yearning vocals and the subject matter of trying to get over someone while remembering all the things you could've done with them. "Rose Colored Lenses" sounds like what the title suggests, wanting to focus on the positives after moving on and not wanting to think about all the pain and heartbreak that comes along with it.
"Thousand Miles" is more of the same from the last two tracks but this time Brandi Carlile helps with rhythm guitar and backing vocals. "You" has had a lot of buzz around it as it was a song Cyrus teased during her most recent tour, though the studio version is quite different with less acoustics and more booming production. "Handstand" closes "AM" on a more experimental note. Cyrus starts with a spoken-word intro and the track slowly fuses into a synth heavy breakdown, similar to Tame Impala. This track can be a bit shocking but it does flow perfectly into the second half of the record "PM."
"River" has "hit" written all over it. The driving synth beat, infectious chorus, I understand why it was chosen as the second single. "Violet Chemistry" continues the "PM" hot steak with my personal favorite chorus on the entire record. "Muddy Feet" and "Wildcard" both finally showcase Cyrus's iconic raspy, shouty vocals. Both also see her at her angriest and most confident, though I do think "Wildcard" carries a bit more weight instrumentally and is more fleshed out overall.
The final two tracks are some of the softest moments here. "Island" definitely sounds like you're on, well, an island, with some nice tropical percussion to carry the song forward, even if it can get a little sleepy. Then the album closes with "Wonder Woman," which could seem like a run-of-the-mill pop ballad to close things out but it does have some solid messaging throughout. Especially with everything that Cyrus has been through recently, it is very much appreciated and helps you root for her even more.
"Endless Summer Vacation" is another solid entry in Cyrus's ever-expanding musical rolodex. There are songs that seem to lack a bit of substance and character but overall it's an enjoyable ride. I look forward to seeing what genres she tries to interpret next and honestly just hope she's doing okay.
My rating: 7.4/10