Hot Picks: What's on Netflix?
September 2, 2020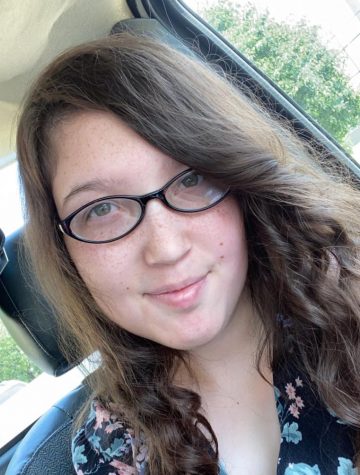 Work It
"Work It" came out on August 7 on Netflix. It's a PG movie that lasts an hour and 53 minutes. This movie features Liza Koshy, Jordan Fisher, and Sabrina Carpenter. "Work It" is about a high school senior, Quinn Ackerman, who tries to get into Duke University.
She seemed like the perfect applicant, amazing grades, student council, but she wasn't. She needed something different to make her stand out, so she decided on… dance. She doesn't dance, but her best friend Jas does, so they start their own team.
This movie has romance (Quinn finally gets a boyfriend!). This movie has comedy, their dancing is quite entertaining. This movie has parental expectations, Quinn doesn't know if Duke is her mom's dream or her own. If anyone has watched the Step Up movies, or any of the Honey movies, then the question is how does "Work It" stand out?
It stands out because it's not the same, she's doing this for college, but she falls in love with dancing. Quinn isn't a dancer, she never even considered herself to be one, but by the end, she is. It's her senior year and she's never had any fun, there's no passion other than to get into Duke. When she sets up a dance team, going head to head with her school's team, she finds more than Duke. She finds passion, happiness, love, and she
finds what she wants.
I would recommend this movie to anyone that loves music, dance, and a story because this movie has it all. The music plays in just the right spot, even adding a sense of romance, fun, and hope. Check it out Netflix because I know I'll be watching it again.
Project Power
"Project Power" is a movie that came out on August 14th on Netflix, and it's an hour and thirty-five minutes long. The movie follows a teenage drug dealer, an ex-marine, and a cop that are all brought together in New Orleans. In Project Power, there's a pill that can either give you powers for five minutes, or it can kill you in an explosion. Art is the ex-marine and he's out searching for his daughter. He was the one of the first people that got tested on, and his quest brings him to New Orleans.
This movie's rated as a rated R movie, which is surprising and yet it makes sense.
Frank is the cop that uses the drug dealer, a young woman named Robin, to get the drug and try to stop those that are "bad guys". Frank ends up stonewalled as he's dragged down the rabbit hole with Robin and Art. This movie has two major names, Jamie Foxx, who's character is Art, and Machine Gun Kelly, who's character is Newt.
This movie has it all, action, drama, crime, and superpowers. These superpowers can be cool, like being bulletproof, or rapping. Others like freezing or camouflage can be exciting, but used for evil. Viewers can see how the movie unfolds, and it's not all deaths and losses in the end.
Check it out because it is a thrilling movie, find it on Netflix.
All Together Now
"All Together Now" came out on August 28th on Netflix, it's a PG movie that lasts an hour and thirty-three minutes. It's an emotional story as an independent high schooler, who seems to have it all together, but she doesn't. This young woman is a singer, can do it all, but she has a secret that she can't tell anyone until it's forced out of her.
Amber lives in a bus with her mother, her father passed, but everything turns upside down. She finds out about an amazing opportunity for an audition at Carnegie, but then it all spirals out of control.
There's even romance, though it's not the focus of the movie, the focus is her journey. There are losses, there's pain, and there's friends helping friends. This movie brought tears to my eyes, and that's not easy to do.
I love how there are parts of the movie where the music disappears, and all we see are reactions, the body language. These are small moments where dialogue can make or break them, and this movie shows how much small moments can mean in movies like these.
The best part of the movie must be the ending, as Amber realizes just how much everyone cares for her, appreciates her, and fully supports her. She realizes how much she has touched everyone with her hard work.