Vice President Raphaella Prange Announces Departure
February 17, 2023
After 23 years at the university, Millikin's Vice President of Student Affairs will be saying goodbye to the Big Blue this coming summer.
On the afternoon of February 15th, members of the campus community were notified that VP Raphaella Prange's time with the university is coming to an end. In an email from University President Jim Reynolds, the announcement summarized Prange's many achievements at Millikin and stated that her departure will take place in June of 2023.
As the Vice President of Student Affairs, much of Prange's work revolves around supporting students in all of their needs, whether that be by supervising activities and programs, managing high-level crisis situations and guiding students' experiences.
"Something I've prided myself on over the years is being able to be that one-stop shop for students," she said.
Students may recognize Prange from her presence in the Greek community as the current Fraternity and Sorority Life advisor, from her work as the campus Title IX coordinator, educating first-year students on their rights, or from the weekly campus updates she published throughout the COVID-19 pandemic.
"On small campuses, like Millikin, everyone wears many hats, no matter what role you are in," she said.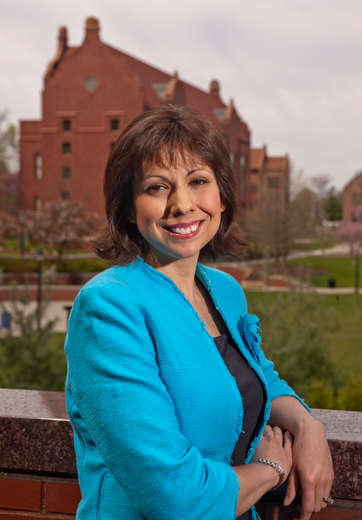 Prange has called Decatur "home" since 1999, when she was hired as Millikin's Assistant Director of Student Activities. 
"I started basically moving tables, setting up events and supervising the building managers of the student center at the time," she said.
Her office was in the Richards Treat University Center — a building that used to stand in the location of the new Center for Theatre and Dance, replaced by the University Commons in 2017. 
As Prange took on more responsibility at Millikin, her home life, too, continued to grow. Prange is the primary caregiver for her two children, and believes Millikin was the perfect environment for her to balance her professional and familial roles.
"Millikin has given me the flexibility to be a really strong mother and a strong professional at the same time," she said.
Nearly 20 years after her hiring, Prange was officially promoted to the Vice President of Student Affairs in 2018.
"Rising to that C-suite isn't overnight. It takes awhile," she said.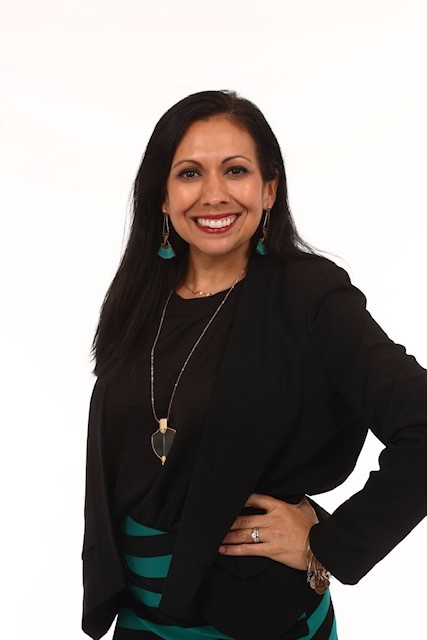 Now, as she prepares to depart for Maryville University, Prange has the opportunity to focus on her own career goals. She plans to enroll in an EdD program in the spring of next year, furthering her education and expanding her opportunities for the future.
"I think my ultimate aspirations are to become a university president," she said. "So I need to start now."
While Prange will no longer be around to support Millikin's students, the programs and offices she has helped to implement, like the Center for Academic and Professional Performance, the increase in augmentation of campus mental health services, and trauma-informed educational practices will remain a part of her legacy.
"I hope that our university leadership will — and I know they will — create a structure moving forward that's going to be as supportive to students as you can feel right now," she said. "I am very confident that the next person in this role or a like role will deliver services, resources and support where students won't feel much difference."
According to President Reynolds's announcement email, Millikin University administration is discussing their plans moving forward.
"We understand the importance of this role in serving our student population," the notice reads.
Prange is set to begin at Maryville on July 1, where she will serve as Vice President for Student Life.
"I want to try something different, maybe step onto a different campus and see how I can effect change there," she said.
Though she will have to commute to St. Louis to serve in her new position, Prange and her family will maintain residency in Decatur.
"My husband is still an alumnus of the institution; my kids have still grown up here," she said.
Students can expect to see Prange back on campus in the fall for athletics games and theatre productions, in a role that feels just as natural to her — as a Millikin supporter.
"Millikin is very, very important to me, and that will not change just because I'm changing my professional path," she said.