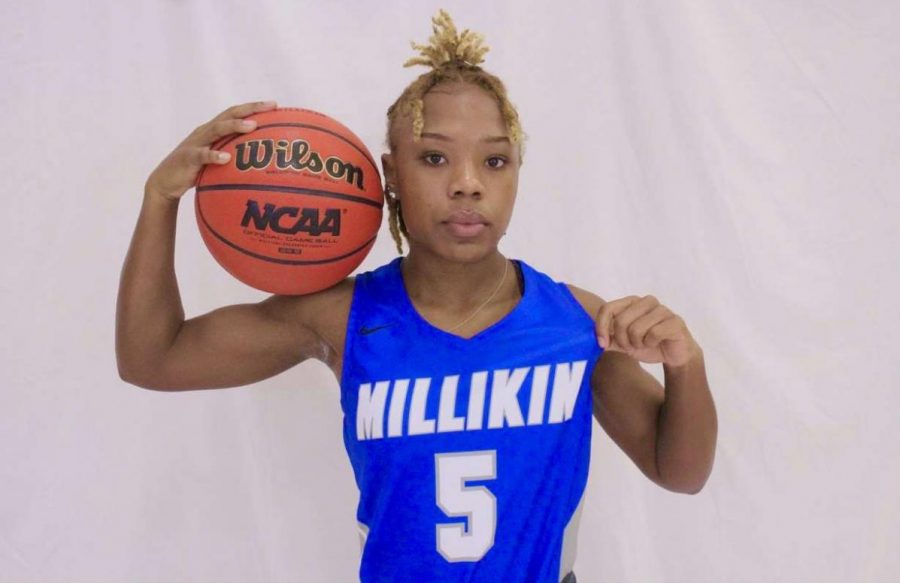 This past week Millikin University's Women's basketball team achieved its first CCIW conference title, the second in the school's history, showing the hard work the team has put in this whole season through the trials and tribulations of the pandemic brought to the sport. One of these players, junior guard Jazmin Brown spoke about what this win meant to her and the rest of the team.
"It was an amazing feeling. Since my freshman year, our main goal was to win the tournament, and seeing the goal be accomplished was surreal. To see my teammates so happy and to have won it together was an amazing feeling."
Jazmin is a junior, biology major who came to Millikin to not only continue her basketball career but further her education under the biology program here at Millikin. She is very passionate about her field, stating, "It's great being a Biology major. The classes are difficult but it's really rewarding when you are able to excel in those hard classes. I want to be a microbiologist once I graduate, so I'm really into lab work and microbes."
Jazmin falls into very select of females who pursue STEM majors, as only 28% of women make up the workforce in science, technology, engineering, and math (STEM), and men vastly outnumber women majoring in most STEM fields in college, according to the AAUW.
Aside from being a full-time student and athlete, Jazmin is also part of the student-led mentoring program Shoes to Fill as well as part of the Beta Beta Beta (TriBeta)  honor society for biology students. With all these extracurriculars, she notes that being busy can be one of the most difficult aspects of college life.
"The most difficult part about being in college sport is having to truly handle school, exams, homework, practice, and games all at the same time. It gets a little difficult sometimes but it has taught me how to be organized and responsible."
With this, Jazmin and many other athletes have struggled with the new regulations on their sport that came from COVID-19 regulations, notably the absence of fans at the games.
"COVID has prevented us from having any fans in the stands, and that was very difficult because in basketball you thrive off the crowd at times. So not being able to have our families come or any Millikin students was hard to get used to."
Throughout all of this, she cites the relationships she has made within her team as one of the best parts of her college experience.
"The most rewarding part of college sports is putting in a lot of work with your teammates and seeing it all pay off. The relationships and friendships I've made from basketball have made me who I am today."