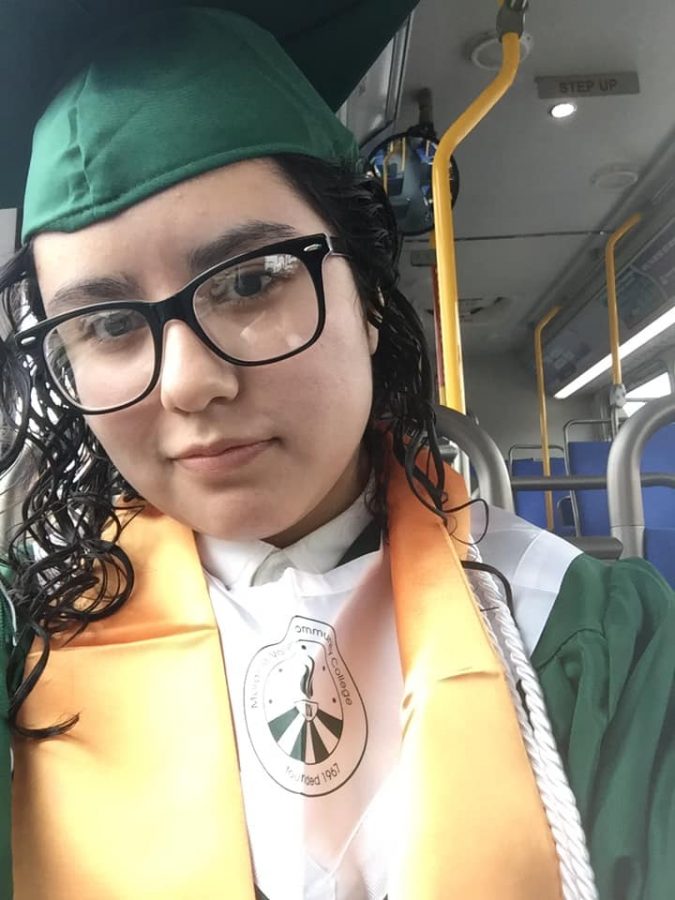 Let me introduce myself: I am Ronnie Ovando-Gomez, a communications major with a media studies concentration. I'm currently a junior, but this is actually my first semester here at Millikin. I graduated from Moraine Valley Community College in Palos Hills, IL, in May and transferred here. 
I get a lot of questions asking me why I came to Millikin/Decatur, and it's by all means a valid question. Though I haven't lived in the actual city of Chicago for over 17 years, my hometown Burbank shares a border with the city and is 15 min away from Midway International Airport. 
I've taken the orange line that starts at Midway many times, for either going to my volunteer job at the Adler Planetarium or for just exploring downtown. Overall, I'm pretty much a city girl. I even plan to move to Chicago before grad school so I can live car-free for a while.
So back to the original question, why Millikin? Why not go to the University of Illinois in Chicago (UIC) and just commute? Interestingly enough, the answer is in the question. 
I had been commuting to Moraine Valley for the three years I was there while living with my parents. However, I knew from the start that I wanted to live on campus at my four year college in order to become fully involved. 
Commuting by transit is difficult in the south of Chicagoland in general, moreso for the surrounding suburbs. Our system, PACE, differs from the Chicago Transit Authority system, or CTA. At Moraine, the closest bus to me only came once an hour and ended around 7:30pm. 
If I went to UIC, I would have to commute everyday for two hours total under those conditions, and I could not afford to dorm. It became a choice to either get involved or live at home. 
Millikin's small campus also was a big factor. I could have adapted to a larger college but being in a small community college really cemented me into pulling away from bigger schools. When I went to visit UIUC, I became overwhelmed at the idea of not exactly knowing where everything was and having classes with over 300 students. It was all too much. 
Here at Millikin, I'm never lost. I can go to the library for an hour, get lunch, and go to class all in the same building. As far as my major goes, the communication department is filled with great professors and classes. The two classes I've been really enjoying are media history and communication research.
I can always appreciate a small town, and Decatur is no exception. The downtown area is very walkable and pedestrian friendly; I could find my way easily. One of the things I love most about the area is its dedication to its own history. 
Part of the area is a historic district, and many of the buildings preserve the old, beautiful patterned ceilings. The Transfer Center is a historic landmark, which is near the current major transit hub: Senator Severns Transit Center. Not to mention, Decatur has its own downtown trolley which has a vintage feel to it and is free to ride. Personally, nothing beats being able to sit back and enjoy the view while someone else takes the wheel.
I don't know what is going to happen after I graduate. I have plans, for sure. I want to go to USC for film, I want to live in a city, etc. However, life is inherently chaotic and I could be living in a different country for all I know. I am confident that choosing Millikin despite not being close to home is exactly why I will succeed in whatever I choose to do.