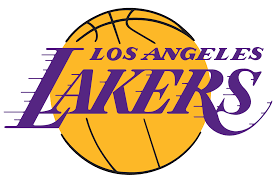 The Lakers opened the floodgates on the Heat, closing the COVID-era NBA Finals in game six–but the Heat fought until the end. 
The Heat was drowning most of the game, at times trailing the Lakers by 30 points, but they ended up closing the gap to 13 points, ending the game at 106-93.
Though the Heat went home disappointed, the winners made it clear that the celebration belonged to more than just the winning team but to all teams that entered the "bubble," giving up time with their families and friends to safely carry out the remainder of the season.
The mental toll on the players and those involved with the team was undeniable. For the last several weeks, the lives of NBA players has been nothing but basketball. They had to give up time with their families and friends in order to keep their families safe and perform for their fans.
We saw after the game an emotional image of children running onto the field to reunite with their fathers or relatives and playing in the confetti on the ground. 
COVID-19 was a defining factor of the season early on, but ended up being only half of what characterized these playoffs. This season was also about Black Lives Matter. 
The Milwaukee Bucks set a precedent when they protested a game in response to the shooting of Jacob Blake in Kenosha, Wisconsin. This led to the NBA postponing several games–but they were not inactive. Countless commentators–most notably Doc Rivers–spoke out against police brutality.
"We keep loving this country, and this country does not love us back," Rivers said at the height of the turmoil in Kenosha. His words struck the hearts of thousands of fans and players. The NBA then made several visual changes to show how they support the Black Lives Matter movement
There is no mistaking it: the NBA is now and forever will be an organization that leads social change.
NBA Commissioner Adam Silver spoke on the court after the game, mentioning that this season was about resilience and social justice. 
LeBron James, who has been a champion of using his platform and influence for promoting progress, also echoed the same sentiment. James won Most Valuable Player.
This was James' fourth title after winning last with the Cleveland Cavaliers in 2016. He also won with the Heat in 2012 and 2013. This was also James' fourth time winning Finals MVP.
Perhaps the most emotional moment in the post-game celebration was acknowledging Kobe Bryant, who passed away tragically along with eight others, including his daughter Gianna, in January.
Lakers owner Jeanie Buss paid tribute to Bryant, thanking him for what he did to build the Lakers franchise. 
This groundbreaking season ended memorably and set the tone for years to come. Now, we are left to wonder: what is next?