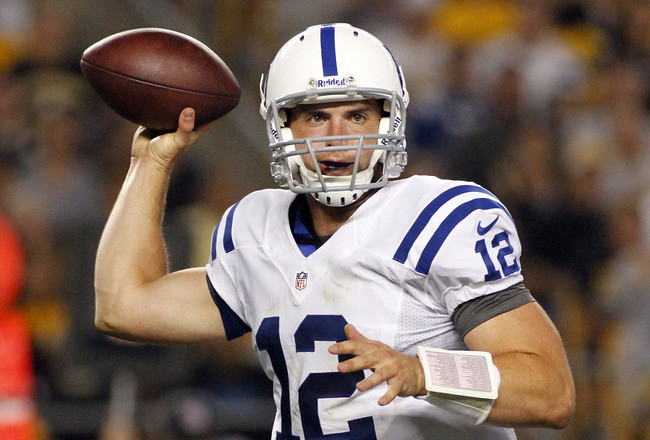 Playing in the NFL has always been a physically demanding endeavor, especially when you are the prime target for 250+ pound defensive to come and smash into the ground. This is (or was) especially the case for former Stanford and Indianapolis Colts player Andrew Luck, who recently retired after picking up yet another serious injury. The latest injury to his calf/ankle is the latest addition to his laundry list of injuries that includes a lacerated kidney and a partially torn abdomen, just to name a few.
The 29-year-old chose to retire because he no longer wished to go through the process of getting injured and going through lengthy rehab processes, causing him to not live his life to the most joyous extent he could.
Much like a breakup they didn't see coming, Colts fans were brokenhearted and reacted emotionally. As news broke that Andrew Luck had retired during a Colts preseason game, Luck was booed off the field by the home fans who were present in Lucas Oil Stadium.
The previous season, a healthy Andrew Luck led the Colts to a 10-6 record and a spot in the NFL playoffs as a Wild Card. In the playoffs, they beat the Houston Texans before losing to the Kansas City Chiefs in the Divisional Round.
Fans had reasons to be optimistic for this upcoming season as well. With a relatively unchanged squad in a weak division, the team could have been projected to make the playoffs again with a chance at a Super Bowl run.
However, without their star quarterback, these hopes are as good as evaporated as long-time backup quarterback Jacoby Brissett is catapulted into the starting role.
It is understandable why Colts fans are upset that Andrew Luck has suddenly retired; their upcoming season now looks far more bleak and disappointing than before. In the NFL, winning games and having a chance at the Super Bowl means everything. Football differs from other professional sports in that there is far less patience for a rebuilding process. Teams and fans want to win now and worry about the future later.
That being said, for Colts fans to boo Andrew Luck is disrespectful to what he has brought the franchise as well as how he wants to live his own life while playing and after football. Far too often fans do not consider the toll that playing football takes on these players. They are only concerned with players' performance on the field and what they can bring to their teams.
This is not always a bad thing. Players love the fame, attention, and money that being successful on the field can bring them.
But when it comes time to realize that these players are people too, fans should take into account the players' enjoyment of their own livelihoods and not just worry about if the Colts can now beat the Chargers in Week One.
Andrew Luck made the decision to retire because he wants to be able to walk without pain when he's 45, not to screw over the Colts franchise. People make career decisions all the time that take them away from a situation where they'll be missed. Luck's decision is no different than the average worker who takes a job closer to home so they can spend more time with their kids. While that decision may initially be upsetting to some, people can generally see that there are things bigger than someone else's career, and they respect their choices to live their life so they can enjoy it.
Colts fans booing Andrew Luck for a human decision rather than a bad throw is disgusting. Professional athletes should be respected for making decisions that benefit their lives outside of their respective sports, and fans are going to need to live with it – especially those in Indianapolis.