COVID-19 Slows Demand – Allows Updates to Big Blue Pantry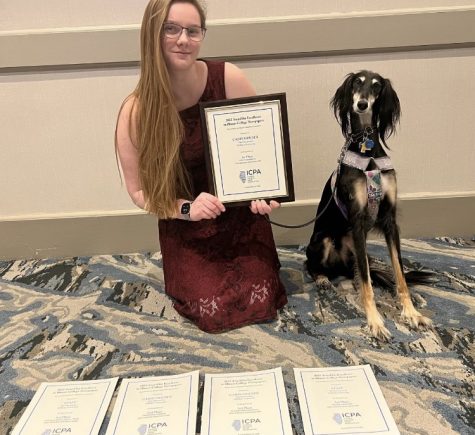 More stories from Carin Houser
Editors Note: This article was originally published in print in February 2021. 
Despite all of the negatives COVID-19, Millikins Big Blue Pantry has used the time off to expand and prepare for the future. With fewer students attending Millikin on-campus, the pantry has seen a decrease in demand. 
Over the past month, the pantry has been renovating and reorganizing itself to better serve its community. The pantry is now located in the bottom of Blackburn, previously being located in a small closet in the back of Marty Brilley's office. Brilley oversees the pantry but Alpha Phi Omega runs it.
"COVID has been a blessing and a curse," Brilley said. "It's been a curse, in that it has reduced demand. And because so many students are remote learning. And it's also been a blessing in that it's given us that pause and has given us time to organize, regroup, develop our supply network, build our walls." 
With demand being down, the pantry has been able to re-envision themselves. The pantry is currently working towards buying refrigerators to allow them to supply students with perishable foods like eggs, milk, and meats. 
The foods would benefit students by providing healthier and fresher foods to those students in need. Currently, the pantry only stocks foods that do not perish quickly. Hamburger helper, macaroni and cheese, and canned fruits and vegetables are some foods currently in rotation from the pantry. While these foods aren't necessarily unhealthy for the students who are eating them, the goal is to provide the students with the best possible foods the pantry can afford to buy and store. 
With COVID-19 slowing demand as much as it has, there is small concern that demand will not outgrow what it was before the pandemic. While a high-demand across campus for the food pantry isn't necessarily ideal, a steady demand is what is needed to ensure the food donated does not go to waste. 
If the pantry ever runs into a situation where they have a supply that exceeds demand, they already know how they will ensure the supplies do not go to waste. In the event this happens, the pantry would continue to focus on students who are experiencing food insecurity, but they would likely also help supply local schools with foods to help their students who may have similar issues at home. 
The pantries Big Blue Backpacks program already does this – they would simply expand it. 
Big Blue Backpacks at Dennis is a program from the Big Blue Pantry at Dennis Lab School. Students at Dennis can qualify for a backpack by their parents contacting the school, or their students' teachers. The backpacks themselves are packed by Millikin students, then a truck picks them up and delivers them to Dennis Lab School. Before the pandemic, the backpacks were discreetly handed out to students. 
With COVID-19 having Decatur Public Schools in a virtual environment though, Dennis Lab faculty and staff have started making deliveries to the students' homes. While the deliveries take more time on Dennis's side, Principal Keith Creighton feels more confident in the backpacks effectiveness. 
"These are rare things by and large, you know, competence, it's going home," Creighton said. "But kids would get in trouble sometimes for eating food on the bus. And I think it's just a testament to the food insecurity that they have or how hungry they are." 
Millikin students who are experiencing food insecurity have a few different options with the Big Blue Pantry. They can either take part in the pantries new Grab and Go pop up food kiosk in The Woods Mailroom, or they can contact Campus Life to anonymously seek routine help from the pantry. The pantry does their best to ensure confidentiality to all students who seek assistance from them. The pantries goal is to be there to support and help build Millikin's community, not embarrass those who ask for their assistance. 
If a student is interested in volunteering for the pantry they can pledge to Alpha Pi Omega or contact Marty Brilley to see what they can do. 
Leave a Comment
About the Writer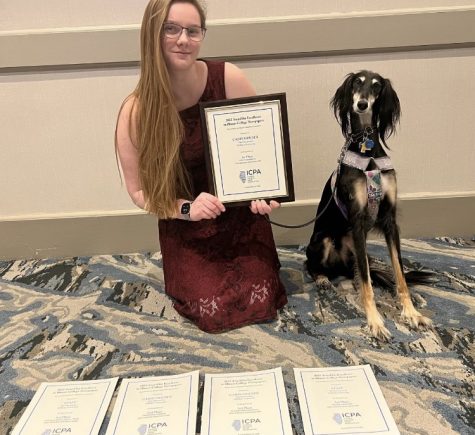 Carin Houser, Editor-In-Chief
Carin is the Editor-In-Chief of the Decaturian, and studies secondary English education here at Millikin University. Carin is also an intern for the Illinois...