Woods Cracks Down on Parties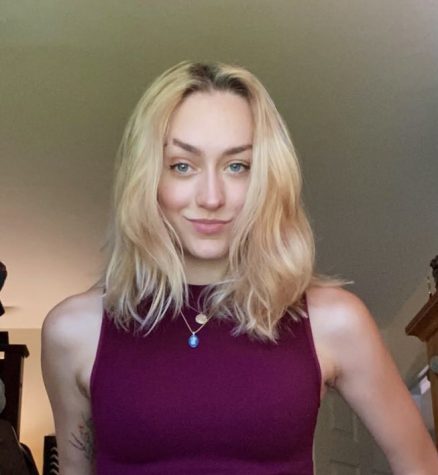 More stories from Page Shields
Get ready for an early bedtime: Friday nights have taken a turn for the tame after policy changes limit students' social opportunities. 
On Wednesday, September 7, residents of the Woods at Millikin received an email from Property Manager Jamie Southall outlining the updates to the student resident handbook, including a $1,000 fine for residents hosting more than two guests at a time, or for having more than 12 people total in a standard four-person apartment.
Representatives from the Woods at Millikin declined the Decaturian's requests for comment.
The Woods serves as Millikin's third-party housing provider for upperclassmen, and is not an extension of the university's residential operations. According to Dean of Campus Life Paul Lidy, Millikin does not dictate Woods policies, but is able to offer feedback on decisions such as these.
"Because some of the behavior had been very alarming, we as a university did not disagree with the approach," says Lidy on the new updates.
As Lidy puts it, a portion of Woods residents have been creating a "negative environment" for others that reside there. These adjustments to the resident handbook are intended to reform these living conditions—not to instate punishment.
Lidy acknowledges the importance of socialization as a part of the college experience, but reminds students that there is more to higher education than partying.
"We're just trying to create an environment that's conducive to academic learning," says Lidy. "That's really the main reason why we're here."
Millikin officials are concerned about more serious threats to safety, too, and wish to protect the campus community above all else. Students will recall receiving multiple emergency alerts over the course of the past two semesters, when a variety of incidents threatened campus. Residents of the Woods have particularly felt the impact of these issues. 
"The Woods have had repeated issues where there have been parties that exceeded their policy," says Director of Public Safety Chris Ballard, "and we had one that involved a shots-fired incident that we sent a safety alert about in December of last year."
Ballard encourages all students to remain alert and aware of their surroundings, and to avoid any environment that may impair their ability to protect themselves.
"The reality is that it becomes a personal responsibility and personal awareness, and that's why we stress that so much when we talk to students about those choices that we know they're going to be making," he says.
Millikin's New Student Welcome Week plays a key part in helping students to develop these decision-making skills. Advocating for alcohol education and bystander intervention procedures, the TIPs training program prepares all students for interacting with alcohol on a college campus.
After the release of the updated handbook for the Woods, however, Millikin students are concerned that this shift in the social atmosphere will have unintended consequences.
Days before the policy change, senior Kev Dionysus attended a party at the Woods and legally consumed alcohol. Soon, Woods security received a noise complaint and came to break up the event. Guests were sent scattering in and around campus, all in search of those classic college parties.
"They went to Decatur parties; they went to frat houses; they went to bars," says Dionysus.
They and other of-age students will now have to start and end their night at a local bar or house party in order to consume alcohol in a group environment. For Dionysus, the trek to and from these locations is the primary concern—as a member of the LGBTQ+ community, they fear potential encounters on the street.
"Obviously I'm going to walk, because I'm not going to drink and drive," they say. "But that adds blocks of harassment to my travel to the party."
The Office of Public Safety at Millikin does offer safe rides to and from any on-campus location, including the Woods, but their services do not extend beyond these boundaries.
Abbey Engelmann, president of the Upsilon chapter of Alpha Chi Omega at Millikin, experienced this discomfort traveling last semester, when she lived in an off-campus apartment. 
"As soon as it gets dark outside, a lot of the townies come more toward the center of campus because they know the students are awake," she says.
Rather than imposing more restrictions on residents, Engelmann believes student safety lies in working to keep these potential threats out, and allowing students to explore their college freedom in this environment with the relief of knowing Woods security is nearby.
"It's a gated community," she says. "Instead of focusing on members that live within that community, maybe if you focus on making sure the gate is doing what the gate is supposed to be doing, then we shouldn't be having too many issues with safety within the community."
Engelmann's main concern lies with the potential for sexual misconduct occurring at a party off campus rather than at the Woods. 
"The Woods is considered Millikin's campus, and so if anything were to happen there, it can go through Millikin and we can have further protection through that. Now that we can't [host parties there], it's actually encouraging more unsafe environments," she says.
While Title IX support resources are available to all Millikin students, campus officials can only investigate and adjudicate when a violation occurs on campus or at a sanctioned campus event. 
Above all else, safety is the priority for all of Millikin's campus community, and a student should never hesitate to contact Public Safety in a time of crisis.
"If somebody is a bystander or, for example, encounters an intoxicated person and they're intoxicated as well, we have an amnesty policy," says Lidy. "We try to be very developmental."
Millikin students can contact the Office of Public Safety at 217-464-8888 for assistance at any time, and Woods security at 217-521-0194. 
Questions about the updates to the resident policy handbook can be directed to the Woods office at 217-464-8635.
Leave a Comment
About the Writer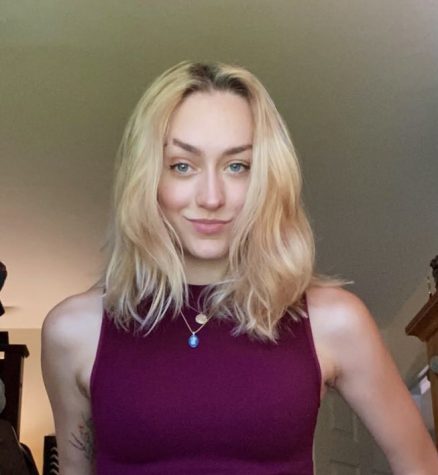 Page Shields, Webmaster
Page Shields is a junior at Millikin University studying English professional writing, publishing & editing, and math. Decaturian writer and editor-in-chief...