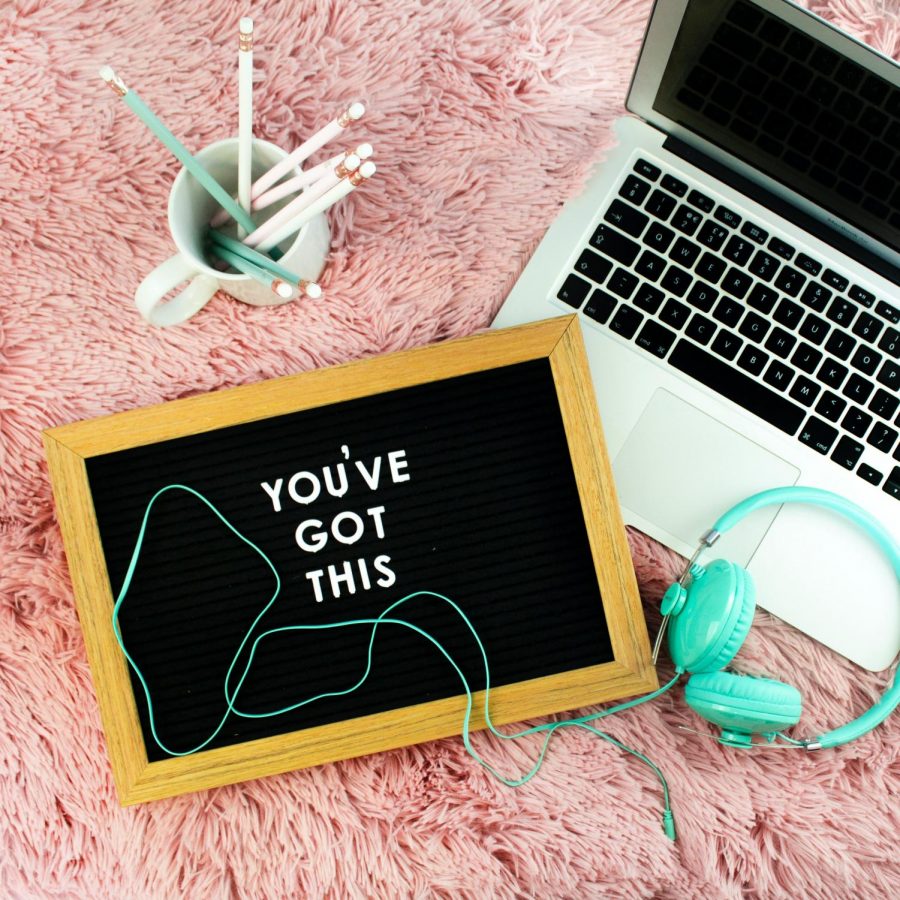 The "American dream" has been sought after for multiple generations. The ideal goal behind it is to obtain an enjoyable job, all while providing for a family. Money does not determine happiness, but it can provide a home, food, and life development opportunities. College education has provided the opportunity to obtain the American dream. But college education requires continuous effort, self-grit, and a high sense of urgency to come out successful. 
Mental health stress has been identified as a major influencing factor in higher levels of education. According to the Journal of American College Health, 4 out of 10 college students felt more than the average stress, 1 in 5 are diagnosed with depression, and 1 in 20 had seriously considered suicide in the last year. 
These stats are significant, but how do they compare to single parents pursuing a college education? 
The Journal of American College Health emphasizes that single-parent college students are a rapidly growing population on college campuses. Like other students, single parents return to educational institutions to improve their lives and their children's lives. The combination of mental health stress from college and raising a child can cause a higher incidence of mental health difficulties, including suicidal ideation and attempts. 
This population of students deserves access to every recourse available to make the college experience more doable and less stressful. Post University has accumulated the following eight tips for single parent student success: bring in a helper, promote self-care, stay organized, explore financial help, collaborate with professors, maintain a regular schedule, stay in touch with classmates, and use online aids. 
Single parenting is a job in itself and requires an individual to become selfless. Every day, the parent is tending to the child. It's easy to stray away from self-care. Post University expresses the importance of maintaining self-care as a parent, especially while continuing education. Drinking plenty of water, maintaining a healthy diet, and exercise has shown to promote wellness, increase energy levels, and help individuals have the urgency to complete life tasks. 
Knowing when to ask for help is a major factor that can lead to decreased stress levels associated with school and life in general. If possible, ask friends, family, or other people you trust to help with your child. It may not seem like much, but even an hour of free time can alleviate stress and allow the parent to complete some school coursework. 
Asking for help does not have to be limited to seeking childcare. Take time to talk with your professors. Many professors are understanding (especially during COVID-19). Simply expressing your situation of being a single parent can promote understanding and possibly allow for slight coursework adjustments to ensure class completion. 
Also, staying in communication with classmates has been shown to enhance coursework success and decrease stress levels. Zoom is at everyone's fingertips. Being able to study, ask questions, and work with classmates is highly recommended for student success. 
Maintaining a regular routine and being a proficient organizer can go a long way in student success. Organizing the semester's due dates and planning out each week's objectives can help students turn assignments in on time, study adequately before exams, and provide a sense of control. Knowing when things are due and being self-aware of how much time and energy is required to finish them can enable students to gain a sense of control over the semester. 
Organization decreases stress levels and provides a sense of ease during a college program's chaotic schedule, and routine goes right alongside organization. Designating certain times of the day towards readings, discussion posts, and studying can make all of the tasks manageable for the week. 
Lastly, explore resources that can make college life easier. Many online sites can enhance a student's productivity. Sites like Quizlet, Purdue Owl, and GoConqr are a few examples. Seeking the university's resources can be influential as well. Financial resources are not offered at every university, but it's becoming more common to find financial help for single parents. Applying for grants or scholarships could reduce the loans taken out for education or reduce working hours required by the parent providing for a child. Money is a major stressor within society; even a little help can go a long way. 
Single parents endure a lot of stress each day. The addition of attending college can make life stressors even harder to manage. Mental health stress is a major concern for the average college student and even more so for the single-parent college student. These tips can help reduce stress levels during the higher education experience. 
Success is the goal of pursuing a college education. Failure will happen in some areas, but learning from failure constitutes success in the long run. Practicing self-care, seeking help, and organization during each semester can help reduce mental health stress and decrease depression and suicide rates.