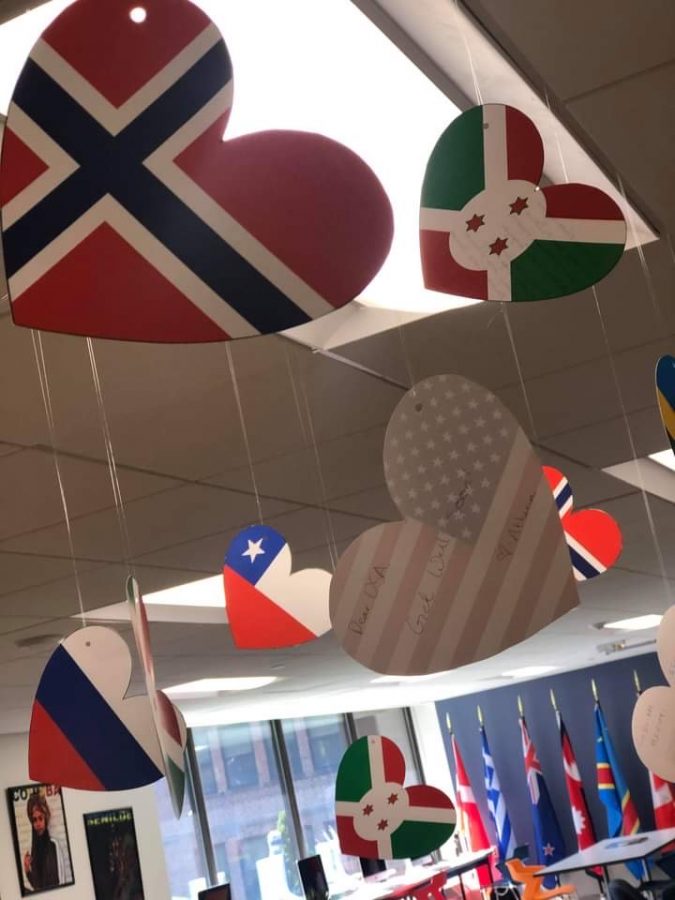 Millikin's Homecoming week might look different from previous years, but the organizers remind students and alumni that ultimately, Homecoming is in the heart.
"I feel like what we're really trying to push is not just the activities, but the Big Blue spirit that we have behind all of them," University Center Board co-president Katie Bodlak said. "And I think it's really made us think about, like, why we plan these events and what it means to have them."
Homecoming Week, October 12-17, will mostly be virtual with a few in-person events for students. This year, the reunions, Q&As, and concerts that typically happen in person will be conducted virtually or over Zoom. The alumni events, which are usually confined to the weekend, have been spread throughout the week to encourage more engagement from both alumni and students. Those who are interested must register for the events that they want to attend so that they can receive a Zoom link.  
"What we've landed on is a really nice option for people to still be engaged with the university they love from the comfort of their home," Molly Berry, Associate Director of Alumni Engagement, said.  
Two events, both sponsored by the University Center Board (UCB), will be held in person. UCB is hosting bingo in the University Commons on October 13 and a movie on the quad on October 16. Both of these events will require masks and social distancing, and students will have to register to attend.
Bodlak feels that planning Homecoming events under the COVID-19 guidelines has encouraged her and the rest of UCB to think about why the Homecoming events are important. She is focused on how to build camaraderie and find the spirit of these events despite the challenges.
"I think one of the hidden successes of the semester is, I feel like people have really thought about these events a lot more and what they mean to our campus and how really fun they are," Bodlak said.
Bodlak knows that it has been difficult for students, especially freshmen, to adjust this semester. She hopes that Homecoming will be a chance to build camaraderie and that people will be even more engaged with it this year.
"It's nice to bring everyone together," Bodlak said. "Even though we're not able to bring our alumni and our families to campus, I love that they're all still able to participate online. I think that we're going to pull an even bigger audience because of that…So I think it's going to be nice to have people included that might not normally get to be a part of it."
According to Berry, planning for Homecoming started in January. When the COVID-19 pandemic put an end to on-campus events last March, they were unsure whether Homecoming would happen at all.  
It was difficult to rebrand Homecoming when they began planning again this summer. Trying to engage people even when they aren't on campus or separated because of COVID-19 is how organizers arrived on the theme "Homecoming is in the Heart."
"I think it translates really well because at the end of the day, it really is," Berry said. "Even if I can't go back to my alma mater every year for homecoming, I still have very fond memories of that place with my friends…And so Homecoming is always in the heart and that's where home is, too."
A detailed schedule and registration information can be found at the Alumni and Development Office website or Millikin's Virtual Homecoming Facebook event page.