2020 Republican Presidential Candidates: Joe Walsh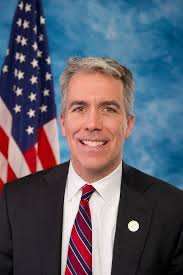 Joe Walsh was elected to the U.S. House of Representatives in 2011 by Illinois eighth district. He lost his seat in 2012 to Democrat Tammy Duckworth.
While in office, Walsh was assigned the Committee on Homeland Security, Committee on Small Businesses, and Committee on Oversight and Government Reform. Walsh also served as vice chairman of the Subcommittee on Transportation Security and chairman of the House Small Business Subcommittee on Economic Growth.  
Walsh's post-congressional career consisted of a conservative radio show "The Joe Walsh Show." His radio show was suspended for discussing racial slurs. Walsh has had a pattern of saying problematic statements, such as classifying LGBTQ activists as "constitutional terrorists."
Walsh was a supporter of President Donald Trump and even tweeted, "On November 8th, I'm voting for Trump. On November 9th, if Trump loses, I'm grabbing my musket. You in?"  
He has since changed his stance on Trump, calling him "an unfit conman." Walsh has stated that Trump "made me reflect on some of the things I said in the past."
Walsh announced he would be entering the 2020 election under a Republican ticket in August of 2019. Walsh was the second Republican to challenge Trump.  
Many of Joe Walsh's stances are in direct opposition to Trump's.
His stance on climate change differs not only from Trump's but the entire Republican Party. 
"The Republican Party has to acknowledge it's a problem," Walsh said. "This President won't." 
Joe Walsh has also made remarks about the Republican Party being a "cult" under Trump's leadership.
He has also highlighted that the President's tariffs will devastate the middle class—farmers specifically.
Walsh has claimed he will be tougher on immigration but will give additional resources to getting asylum claims processed.  
A Gallup poll indicates 89% of Republicans approve of Trump's job in office, proving Walsh has a long road ahead.