2020 Republican Presidential Candidates: Roque de la Fuente Guerra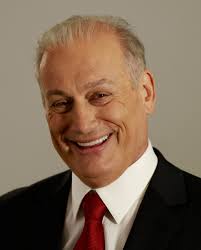 Roque De La Fuente Guerra is an American businessman running for the 2020 Republican presidential bid.  De La Fuente Guerra is an interesting candidate because he is simultaneously running for the U.S. House of Representatives representing California's twenty-first district.  
California election law does not prohibit a candidate from running for the presidency and Congress at the same time, unlike most other states. De La Fuente Guerra's son Ricardo is also running for the same congressional seat in the Democratic primaries while De La Fuente Guerra seeks the Republican bid. Ricardo is also simultaneously running for Congress in Texas's twenty-seventh district as a Democrat.
De La Fuente Guerra has had a history of running for Congress. He ran in 2018 for several Senate positions at the same time but failed to get elected. De La Fuente Guerra also campaigned for president in 2016, seeking the Democrat's nomination. He failed to win a single primary in 2016. In 2017, he made an unsuccessful bid for the mayor of New York City.
The business man is offering an alternative choice to Donald Trump.
 "If they want a business person, if they want a hard-working person that uses his mind to think before he speaks, and he is logical and has street smarts…and he has accomplished more things than Mr. Trump has ever dreamed of, then I am the option," De La Fuente Guerra said.
De La Fuente Guerra is running on several platforms. His stance on healthcare involves drastic reforms to make hospital visits far cheaper as well as improve the quality of our healthcare. 
His stance on immigration differs from previous presidents. His website calls out the Trump and Obama administrations for not properly reforming our immigration system. The Hispanic businessman's website states, "We can maintain secure borders without abandoning the values upon which this great nation was founded." 
De La Fuente Guerra also suggests reform in our education system that starts with discovering the source of our "radical overspending."