Pet Therapy for the Soul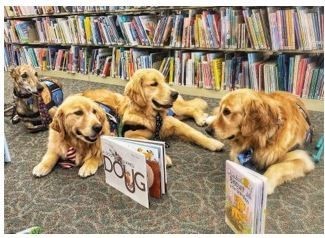 The field of research that studies human-animal bond is dedicated to studying the health benefits of pets and human-animal interaction. 
Positive human-animal interaction is related to measurable changes in physiological variables in both humans and animals. These changes include reduction of subjective psychological stress and an increase in oxytocin levels in the brain. 
The research demonstrates that these biological responses have measurable clinical effects.  Specifically, it shows that pets and therapy animals can help alleviate stress, anxiety, depression, and feelings of loneliness and social isolation.                                        
College can be an extremely stressful time for many students, and high stress can be a barrier to academic success. In addition to high stress, college students have been shown to face challenges to their emotional well-being, such as depression and loneliness. 
Some universities have started animal-assisted stress reduction programs to help students with these issues. In these programs, animals and their handlers visit campuses periodically or during high-stress periods, such as finals week. 
Most of these programs adopted by universities involve dogs. Previous research has demonstrated that spending time with a canine companion can reduce stress and anxiety as well as ease feelings of loneliness and depression. Dogs can also encourage social contact between people. 
Pawprint Ministries is a program that is local to Decatur, Illinois. According to the owner of Pawprint Ministries, Jenn Dahn, the organization started in 2014 with a mission to give back to the community and to be available to those in need of love, warmth, and compassion. 
The owners started with a goal to bring one therapy dog for service in the community, and now they have twenty-five dog teams serving in central Illinois. Pawprint Ministries teams are in the community every day sharing registered therapy/comfort dogs with individuals in schools, health care facilities, and senior homes. 
Pawprint Ministries comes to several college campuses, including Millikin, usually during finals weeks and other times of high stress. 
These teams are available in local communities to serve and comfort in times of trauma and loss. They go to medical facilities to comfort patients and families in need of love and compassion, and they are available when and wherever they are needed in the community. You can contact them at [email protected] 
Whether you've had a difficult week, you've received bad news, or you're just needing an emotional lift, pet therapy could benefit you. The return of your smile may just be a tail wag or a furry hug away.  Check to see if pet therapy organizations are in your hometown community.