New MU2go App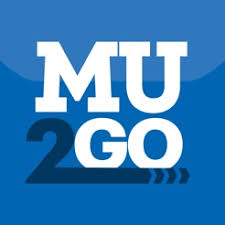 Millikin is very well known for their amazing professors and programs with hands on experience. Because of this, people flood in from across the world and even across the country.
This year, Millikin has over 100 international students. People come from all over to attend Millikin and begin their path to success. Since there are so many new people to Millikin, many students are unfamiliar with the area. They don't know the best places to eat off campus, or even the best place to go for a night out. Most students are unaware of the many activities Millikin has to offer.
This fall, Millikin came out with a new app, MU2go. This app allows students to look at Millikin's news, their dining options each day, hours of operation, contact information, and special events.
Millikin's Web Developer Jessica Landgrebe states "MU2go will make it easier for users to access the content they need without having to navigate through the website to do so."
Landgrebe also thinks the MU2go app can act as a "recruitment tool for prospective students and a retention tool for existing students."
The app allows Millikin to become more interactive with communities to hopefully raise enrollment rates. MU2go is available for iOS and Android so it is available for a wide range of users. I have met a lot of people on campus that use and love the new MU2go app.
One student Grace Callahan, a freshman BFA Musical Theatre major, states "the app is very helpful and well composed. I've found the app very informable when wanting to know what the cafeteria was serving or needed to know how late the University Commons was open. It's also informed me about a lot of Millikin events hosted on campus so I can become more engaged in my community."
Another student Robbie Maida, a volleyball player and business major, says "the app is very innovative and easy to use. I'm always in a rush and being able to quickly access Moodle helps me not worry about always remembering assignments. Being able to have it on my phone makes it so much easier to quickly get important information for an on-the-go college student."
My favorite thing about the app is that there is so much information that is useful to Millikin students. For instance, you can search for books in the library, get info on classes, check out upcoming events, get informed on athletic events, donate, read news stories, learn about Millikin's courses, and so much more.
I personally use the app a lot and recommend everyone download it. The app was created to make finding information easier. It's not always easily to the Millikin website especially when you're a busy college kid. The app makes it very easy to get the information you need as fast as possible.
For example, I need to get on Moodle a lot to check assignments but hate the hassle of getting my laptop out or searching on my phone to check. With the app I can simply be on Moodle in seconds.
The app is also useful for people that don't attend Millikin. People interested in Millikin or that live in the community could also find the app very useful. It's easy to apply to Millikin on the app for people interested in Millikin.
The people in the Decatur community can find out about events on campus such as concerts and volunteer opportunities.
The app is so useful for so many different things. If you want an easy access app thats has everything you need in one place I highly recommend downloading MU2go.
Sources
Lisser, Dane. "Millikin University Launches First Mobile App, MU2go." Millikin University, 5 Sept. 2019, millikin.edu/news/millikin-university-launches-first-mobile-app-mu2go.