Millikin & the Nation
A Quick Look at the Last Election and How Millikin Played a Part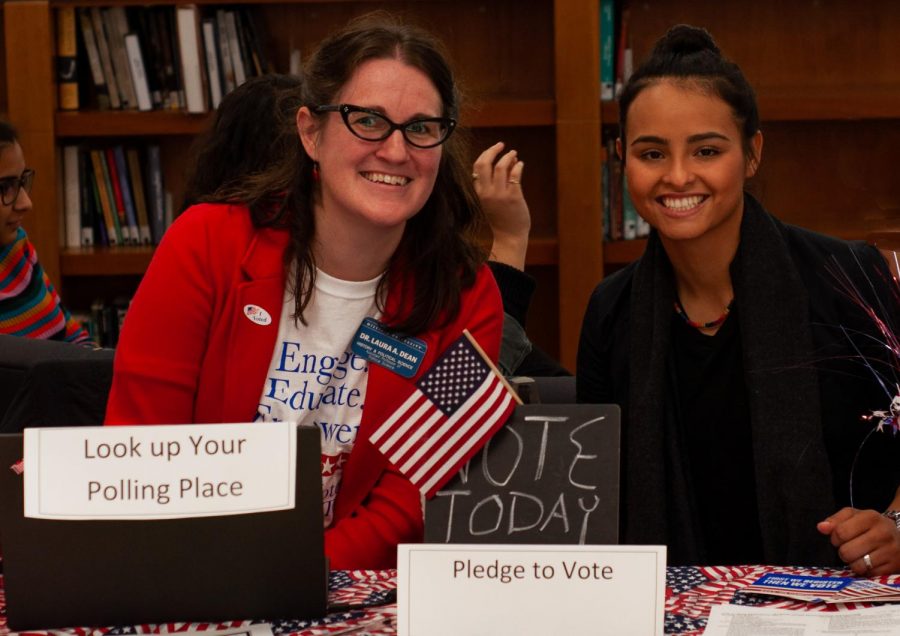 Advertisement
Barack Obama described the past election as "what might be the most important election of my lifetime." The results are in and the democrats will take the majority in the house and the senate will remain under a republican majority.
The "blue wave" certainly hit Illinois.
The state of Illinois elected JB Pritzker, our new governor and Kwame Raoul the Attorney General. Susana Mendoza was re-elected as Comptroller. Lauren Underwood defeated Randy Hultgren in 14th District race and Republican Dan Lipinski remains seated in the House after, defeating his opponent Holocaust denier Art Jones. Jesus Garcia won IL District 4 House seat, replacing former seat holder Luis Gutierrez.
Macon county also saw an eventful election. Jim Root won the County Sheriff position. Root's opponent Tony Brown plans to call for a recount.
Josh Tanner will be the next Macon County Clerk of Court replacing Steve Bean who held the position for 28 years.
Our board members hold a republican majority and Millikin Alum, Rodney Davis was re-elected to represent the 13th district in the U.S. House of Representatives. Republican, Rodney Davis just barley beat Betsy Dirksen Londrigan a member of the Democratic party.
Millikin student, Mollie Krueger shared her opinion on Rodney's victory claiming she likes his stance on issues like immigration and marijuana legalization. She would have preferred Londrigan but she believes Davis will continue to do good in congress.
Around the rest of the nation, over 100 women were elected into congress including Alexandria Ocasi-Cortez, who is now the youngest woman to sit in congress. Massachusetts' candidate Ayanna Pressley will become her states first black congresswoman. Michelle Lujan Grisham has been elected as New Mexico's governor and is the first Latina to do so. Rashida Tlaib and Ilhan Omar will be America's first Muslim congresswomen. Deb Haaland and Sharice Davids will sit in congress as the house's first Native American women.
Sharice Davids is also the first lesbian Native American elected to congress. She wasn't alone many LGBTQ canidates made history as well, such as Jared Polis, the first openly gay man to be elected governor, and Chris Pappas: the first gay man elected to congress in New Hampshire.
On election day Millikin staff and students became part of this historic day and wore their I Voted stickers around campus. Students from the political science department teamed up with Millikin's Student Senate to drive students to the polls.
Sabrina LeBlanc, a political science major, was tasked with driving students to their polling place. It was clear Sabrina was a leader in this operation and that she cared about getting as many voices heard as she could.  
"Your vote is your voice," Sabrina said, going on to say that is a main reason she became a political science major. Sabrina believes that every election matters whether its a county, state or the presidential election.  
She brought up her view on how sometimes county and state elections are more important that presidential elections because that is the state in which you live making the decisions about how you live your life. Sabrina discussed how presidential elections are also very important because that is determining how our country as a whole is effected.
Sabrina and the students who participated made an impact on our state and nation by volunteering to help students find their voice.