Making a Musician with Lily Schneider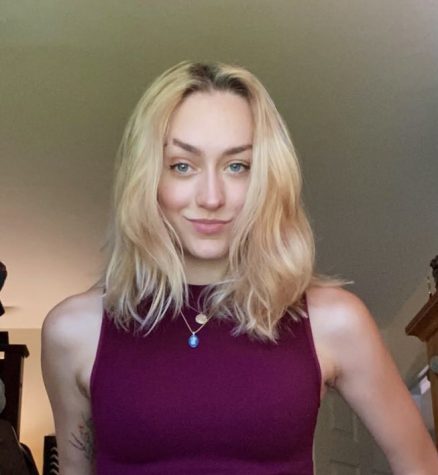 More stories from Page Shields
Millikin junior Lily Schneider is making connections in the music industry, and they're bringing their ideas to campus this school year.
Schneider has found their home in the music business major, an arts concentration focused on shaping the industry rather than being center stage. Though they entered Millikin studying commercial music, lesson pressure and audition anxiety quickly quelled their enthusiasm. "Why am I scared and not excited?" they realized in their second year. "I switched to music biz, and that was super exciting because it seemed more about the other stuff, the things that happen to make what you see happen."
In this behind-the-scenes field, Schneider takes on a multitude of responsibilities, handling the technical elements of musicianship for other artists. Making contacts, overseeing social media, and generating advertisements, those in this role make or break a performance—without this work, there is no show for the artist to perform.
Performance learning at Millikin has already allowed Schneider themself to delve into the field professionally. The music business degree program requires three internships before graduation, and Schneider has had multiple "real-world" opportunities that encourage learning outside of the classroom. "I don't like school. I don't. You'll never find me motivated to do assignments or study for tests," they say. But with the connections they've made within their department, studying has become collaborating with artists and planning events—exactly what they want to be doing. "It's really exciting because I get to do the onhand stuff that really matters for me."
Schneider spent this summer as an intern for Wisconsin Music Ventures, a Milwaukee-based community organization that helps independent musicians in the area thrive. "As an intern, I would market them. I would promote them," they say. The experience was valuable professionally, but also inspired Schneider personally. One band, Anson Obvious and the Uncomfortable Moments, featured a transgender woman as the front singer. "She is such an icon," Schneider gushes.
Taking on a field dominated by men, these are the moments Schneider finds most motivating. Through Wisconsin Music Ventures, they also had the opportunity to participate in virtual conferences with leaders in the industry. One they found particularly impressive was Emily White, entrepreneur and founder of the #iVoted festival, a series of live music events in which the entrance fee is proof of voting. "I want to be like that. I want to be inspiring like that to people, be part of a powerful group of industry-changing women and nonbinary people," Schneider says.
On campus, too, Schneider is deeply involved in the music scene. They serve as Marketing Manager for Millikin University Arts Cafe, a registered student organization that hosts live, art-centered events. Student-favorites include guided painting nights, poetry readings, comedy shows and performances from outside bands. On September 7th, 2022, Arts Cafe will host their first event of the semester: an open mic night that will take place in the university dining hall.
Outside of the classroom Schneider still feels a passion for their own music, too. A guitarist, they are a member of Sigma Alpha Iota, an international music fraternity on campus, as well as TUBEZ!, a comedic boomwhacker ensemble that performs on campus.
This semester, Schneider is looking forward to starting a folk band, "Along the Lilies," with their close friend. A passion project, the group will allow these two to do their favorite thing together: make music, and share it with this flourishing community. Don't forget to stop by the Arts Cafe Open Mic Night on September 7th to see their hard work in action.
Leave a Comment
About the Contributor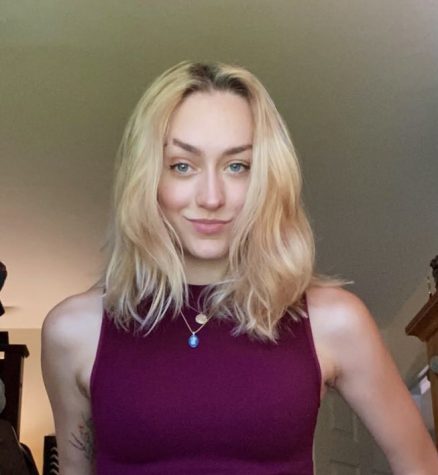 Page Shields, Editor
Page Shields is a junior at Millikin University studying English professional writing, publishing & editing, and math. Decaturian writer and editor-in-chief...