International Student Spotlight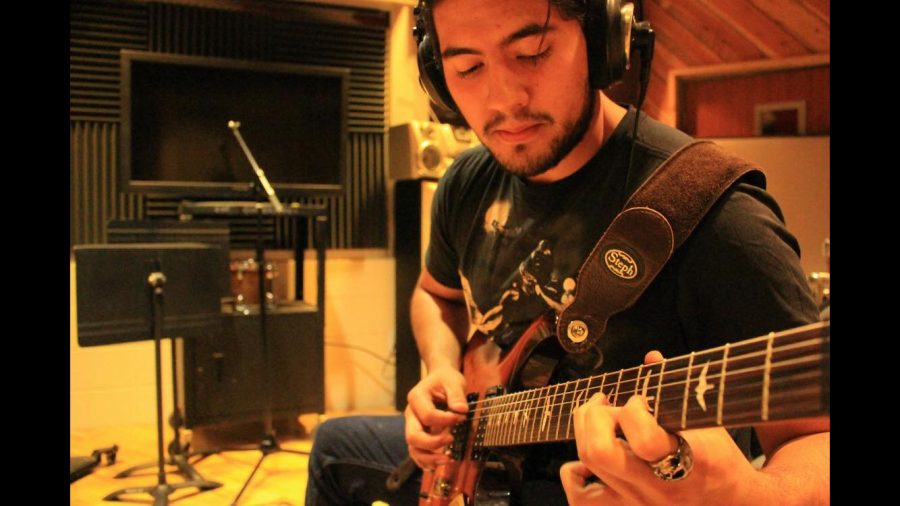 If you've seen Emiliano Jaime Aguirre, originally from Mexico City, chances are you noticed his cane and thought that he is a man of many adventures. Well, he broke his meniscus "playing basketball," but Millikin is his newest adventure that he hopes will not end soon.
        Millikin is his third school, having also gone to Santa Fe University of Arts and Sciences in New Mexico and McNally's College of Music in Minnesota. "I'm very happy to be here, I mean, it's an experience after being in two colleges—two different colleges. It's kind of an adventure of bouncing around the U.S. It's helped me to maybe expand my mind," Aguirre said.
Santa Fe, his first college in the United States, gave its students time to prepare their next steps before closing. Aguirre, as well as some of his friends, transferred to McNally's University. McNally's, on the other hand, closed abruptly.
"I thought that school would never close because it was so expensive and had such good equipment—like recording and studio equipment. When you see that in a school, you never think that it's going to close. But then it happened, and then I was six days before the end of the semester. We were in finals, actually," Aguirre said, "That was a very huge punch in my face, you know. It was a knock-out. But after the knock-out, you only have to be stronger and you have to make a choice."
Aguirre chose to come to Millikin over going to Berkeley once McNally closed because Berkeley has one of the most competitive atmospheres of any music school. It is difficult to perform under such pressure. "Yes, I don't need to pay attention to that, but this time, I was going alone. My best friend would not be with me." Aguirre said.
Aguirre's friend, Jesús Cedillo, who had also gone to Santa Fe and McNally's, chose to study in Mexico when McNally's abruptly closed. Without the support of his best friend, what fun would Berkeley be?
"This is my first college that is not just music. Here, there's a lot of everything. We have biologists, doctors, people with interests in law, so it's different because it's more diverse," Aguirre said.
Millikin is a new environment for Emiliano with a new culture. Previously, he had lived in the South, he then lived in the North, where he unfortunately commonly faced prejudice. "In Minneapolis, in the city, they were kind of rude, sometimes. Just for speaking my language or being brown, I've been discriminated [against] in the city. I don't pay attention and I don't judge. That's just people that think that. I'm not going to fall to their same level and start a fight," Aguirre said, "We all come from the Mother Africa, so what the f***?"
Aguirre likes Millikin better because the people are much more down-to-earth. Both of Aguirre's previous schools centered their mission around music, but since Millikin has a more diverse array of studies, Emiliano can interact with many people outside of his major of commercial music. Music remains his greatest passion. "It lets me communicate how I feel in a way that is not just talking. I can say things by writing a vocal song, but sometimes I have also said a lot of things without words." Emiliano said.
His tastes vary depending on his stage of his life. In high school, for instance, he loved rock and heavy metal. Since then, his preferred styles have evolved. At the moment, he is interested in Latin music. "At first, I was just looking up, but I forgot to look down—from my roots, and then I started doing this research, just listening to South American music, Latin music. Now I kind of want to combine everything." Emiliano said. "It says a lot. Also, it's really fun."