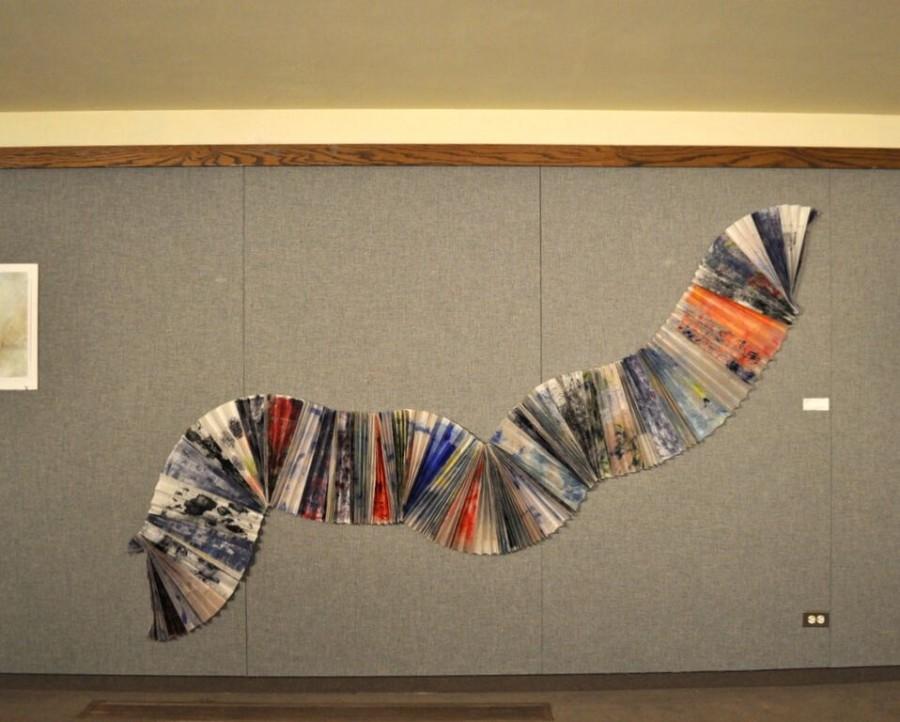 While a good Wi-Fi connection, a place for upperclassman to live and a printer that works are hard to find on Millikin's campus, talented artists are never in short supply.
From sculptors to writers to actors to musicians, Millikin's campus is teeming with talented personnel. One, in particular, is Xin "Water" Zhao. Zhao is a studio art major and will be graduating in May with a bachelor of fine arts degree.
Zhao was born in mainland China, and moved to the United States in 2007 near Oreana, Ill. with her son and American husband
Her passion for photography began at an early age of eleven.
"I remember when my father bought the family's first camera, and he taught me how to use it," Zhao said. "Then, I had a chance to use a Polaroid camera, which was fascinating for me to see the result right away after just a few shakes."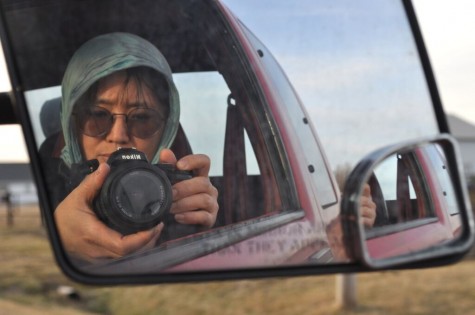 Out of all types of photography, Zhao enjoys taking spontaneous and nature photos more than anything else. Her passion for photography led her to begin her education at Richland Community College. Through her professors and staff at Richland, she heard many good things about Millikin and its program. In 2011, these same people introduced her to her transfer advisor, Linda Slagell, and in the August of 2013, Zhao was walking on Millikin's campus as its student for the very first time.
On Zhao's first day of Design class on Millikin's campus, she woke up that morning with anticipation and excitement flowing through her veins.
"I was so excited and mistakenly got to the class four hours early," Zhao said. "[My] Professor Annette Russo said, 'If you would rather take the morning class, it's okay.'"
Millikin has provided Zhao with countless possibilities to improve her skills and expand her knowledge of art in general.
For example, last summer, Zhao worked as an artist-in-residence at the Blue Connection Art Gallery. During her time at Blue Connection, she worked on her potting skills and enjoyed making connections with faculty and fellow students.
"Professor Julienne Shields gave me wonderful support on managing the gallery with marketing," Zhao said. "Heather Nigh, a diligent accounting student, was also very helpful on counting the money while I was throwing pots on the wheel. I had an unforgettable summer with them."
During her time at Millikin, Zhao has impressed fellow students and professors alike.
"Water is self-motivated and definitely works beyond the boundaries of existing classes and assignments, which is exactly what real artists do," Dr. Edwin Walker, associate professor of art at Millikin, said. "Artists like Water create because it's part of who they are as an individual. It is my belief she would be creating art work whether she was in school or not."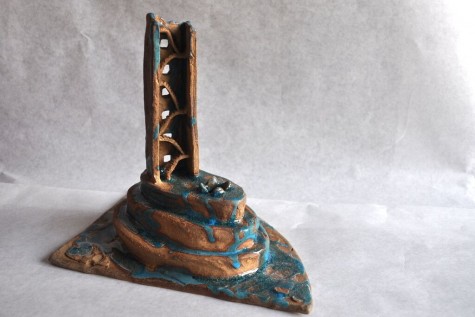 While at Millikin, Walker has enjoyed watching Zhao become more outgoing and relaxed while working with faculty and other students.
"Part of it, I'm sure, has been due to getting better with the language," Walker said. "But I also feel she's gaining a greater confidence in herself and her work."
Through her education and various experiences, Zhao has learned what forms of art capture her interest most. One in particular is woodblock printing. Originating from China, woodblock printing is a technique for printing text, images or patterns onto varying surfaces such as cloth or paper. In order to perform the print, a wood bock is carefully prepared as a relief pattern, which means the areas that are to show "white" are cut away with a knife, chisel or sandpaper leaving the characters or image to show in "black" at the original surface level. In her opinion, each of these wood blocks in a piece of artwork in and of itself.
Once the block has been inked, the image or text on the block can be transferred on the surface chosen, creating a mirror-image of the image or text.
As of right now, Zhao is spending her time working on a project called One Global Well.
"Imagine we all drink from this one source," Zhao said. "Each of us benefit from this well. As an Earth citizen, I strive to present this precious resource in each of my clay sculptures and prints."
As her time at Millikin is drawing to a close, Zhao has plenty of advice for current Millikin students.
"Make the best of your education at Millikin," Zhao said. "Don't hesitate to ask questions. We're all here to learn, and most professors are happy to share their knowledge."
She also encourages students to embrace the opportunities Millikin has to offer. One of these is by taking an art class as an elective if you're not an art student. According to Zhao, art classes will make a student more creative in his or her other studies and help the brain achieve a more natural balance.
"Take a Millikin ceramic class," Zhao said. "Create a coffee cup with clay. Imagine how tasty your coffee will be in a pottery cup instead of using a Styrofoam or a plastic cup. It's a much better way to start an awesome day."
Xin "Water" Zhao's happy and hard-working spirit has made her well known in the art community at Millikin, and there is no doubt that people at Millikin will miss her when she's graduates on to the bigger and better things in store for her outside of the Milli-bubble.