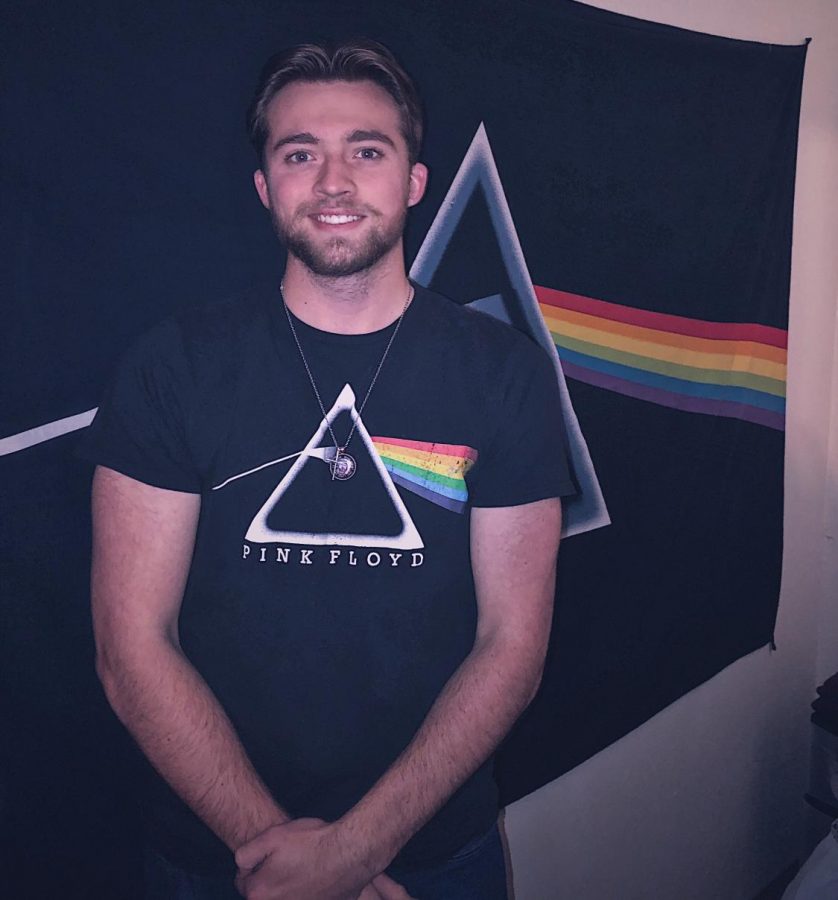 The Decaturian isn't in your hands on a weekly basis but we're still here, trying to give a voice to Millikin students. That being said, we're giving you our stories — how we're getting along in a new world. This is part-assignment, part-reporting and part-recording the world we live in now.
These first excerpts are from Newswriting students and Decaturian reporters. But we'd love to hear from you as well. Tell us what your life is like. And send a picture of your experience. Send your story to Athena Pajer and Sydney Sinks at [email protected]
Thank you and stay safe.
– The Decaturian Staff
March 11 started as a very normal day for me. My high school hockey team was playing for the state title that night, I watched the Bachelor the night before…all normal things. I ate some dinner and watched the game with my roommate, explaining all the intricacies of why this game was so cool. It was my own alma mater and it would be sick if we won.
We ended up winning the game and I was in an amazing mood, calling with my mom and brother, who was there to see it. I then started watching some Jeopardy with my roommate on Netflix, as we do surprisingly often. It was then that I got an email that would shatter me.  
We'd heard rumors of other teams canceling their seasons or suspending them, but nothing from our school. We got an email from P. White stating they were suspending all non-essential travel. I assumed this meant baseball while others hoped for the best. I just had this pit in my stomach that it was all over. If you'd asked me 5 minutes earlier, I'd have been thinking about my upcoming start on the mound that weekend. Now, I was concerned that I'd never get to take the field with some of my teammates again.  
We had practice that next day and the mood was just so ominous. We all had a feeling. What really sunk it in was at the end of practice while doing base running when our coach told us to do our best home run trot–an indication that he thought this would be our last time taking the field together and an attempt to make us enjoy one last moment as a team. We laughed together, some poor souls probably still holding out hope we'd be back on that field for a game that very next day at 7 p.m.  
The CCIW  presidents had a meeting that afternoon to decide the fate of sports as a whole, and we knew this. But with a team dinner scheduled for 6, we thought we'd get the news then.
Wrong.
We got a text at about 5 to be in the locker room in 15 minutes. Coach walked in and broke the news: season… is over. Canceled. No suspension, or maybe not playing some games. 46 heads in the room all looked straight down at the floor or at the seniors who I think had just had the realization that as of 30 seconds ago, they are no longer baseball players, and their entire careers–from t-ball all the way to NCAA baseball–are over in an instant. The room was silent. If I had to guess, for 20 minutes. Not. One. Sound.  
Since then, guys have gone home. A few guys have stayed here. I've been living alone in my apartment for the majority of the time since this all went down. I don't say this lightly, but this has been one of the most torturous experiences of recent memory, and my mental health has been tested to the brink.  
I have been battling depression since my early high school years, with the winters and times where there is a lack of sunlight being the roughest. While already dealing with this, I was dealt not only the blow of my passion, my art, if you will, baseball being taken away from me, but then a vast majority of my friends and teammates that became my family all were gone or not coming back in an instant. This left a rather large and painful hole in a heart that was already being battered.  
This experience gives you a lot of time to think. I've spent more time alone with my thoughts than I can even make a joke about. When I say I have never been more F'ed up in the head in my life than I am right now as I'm writing this, I mean that in all sincerity. Depression and ADHD should not mix, because the result is a scatterbrained man who overthinks every emotion he's feeling and doesn't understand why he's feeling them. He, by the way, is me.  
The dominating emotions during this ordeal have been empty loneliness and the torment of rejection. I'm going to write a paragraph about each.  
I love my friends. My two absolute best friends are here, luckily. One is a fellow pitcher on the baseball team, and the other is my roommate who plays outfield. My roommate got back this past Tuesday, but we'll get to that. My other friend has been with me since day 1 since I transferred here. Just a friendship I'm thankful for every day. But lately, he's found a lady friend. Which is tough, because I love the guy and the smile I see on his face talking about her brings me joy, but at the same time I miss hanging out with him like we used to. 
My roommate has the same scenario. When he walked through the door to my apartment, I had a beer in hand waiting for him and a big ole bear hug ready, but he was followed in by the lady friend he's been seeing, and ended up spending the afternoon and night with her. Tuesday was national beer day, and I'd talked about it for a week with them making plans of how we'd spend the day (safely, of course) but they both spent it with others. So basically, nothing changed. I was still alone. 
It's also been a reminder of how incredibly single I am. I also no longer have most of my boys. My teammates. My family. I don't get to see those bright smiling faces every day. There is a joy that comes from the camaraderie of a team, together. Now they are gone. Those who are here have other people to spend time with.
I also cannot find a summer league team to take a chance on me. Being rejected by team after team repeatedly is really deflating. At the end of the summer last year, I pitched in the Prospect League, which is somewhat equivalent to playing a minor league baseball atmosphere, where cities have a local team and you travel all around the Midwest (anywhere from Missouri to West Virginia). This is the best league in the region. I was extremely lucky to get this chance and I capitalized, pitching well against guys from LSU, Ole Miss, Miami (FL), etc. In trying to contact coaches and GMs this year, no one is interested.
Why? Because I'm not a D1 player.
It's incredibly deflating knowing I can pitch with and beat these players, but no one will even take a chance on me because of the school attached to my name. It's a slap in the face. Guys who are no better than you, but had the connections to get to a D1 program, are automatically higher on the totem pole in the eyes of the executives.  
Overall, this quarantine has taken its toll on me. Usually about this time of year or within the next few weeks, my depression tends to start getting better as the days get longer and we get more sunlight. For some reason, it hasn't this year. The loss of so many friends, my absolute passion, and now dealing with this has just zapped me of any motivation whatsoever.
This is all going on, and then you have teachers who decide to pile on work as if we don't have enough on our plates. While the work is piling up, I just cannot find the motivation to do it. I'm sitting in bed staring at a wall and my mind is wandering 18 million places while I have no ability to focus on anything other than everything going wrong in my life. I sit around and listen to sad music while I'm alone. Just me and my thoughts. Staring right through my poster-decorated walls and into the black hole that is my mind.
It's not a conscious effort to think, I pause one second for what's on my mind, and then all of a sudden I realize what is going on and snap back into the present moment. Sometimes I'm out of it for a half-hour. A dead stare at the wall. Maybe I didn't blink. I'd have no idea. There's always the temptation to drown my thoughts in beer. And although I quit nicotine for good this time, the thought creeps into my mind of just. how. nice. a buzz would be.
I also can't sleep. Hell, I'm writing this at 3 in the morning. It's not on purpose, but even when I turn the phone off and try to find peace in the escape from myself that is sleep, I can't find it. I close my eyes but it seems my eyelids are only an extension of my walls: black holes that lead to a deep exploration of my thoughts, willingly or not.
When I finally get to sleep, it seems to never be enough. When I wake up it feels as if I am coming down from a high, and I just never want it to end. So I sleep more. And more. And more. By the time I can sleep no more it's sometimes 3 in the afternoon. I drag myself out of bed to get water. I do everything in my power to gain any form of motivation to accomplish my school work.
By this time I might start to get hungry. I am certain I've lost weight during this alone time due to not eating nearly as much as I used to. Often during this I've eaten one meal a day. When I take a shower, I take my music with me. But my thoughts dominate again as I let the water run from the top of my head down my face as I zone out into the tranquility of the plain white walls of the bathroom. I usually get rudely disrupted from this time of part bliss, part entrapment by the feeling of ice-cold water hitting the back of my neck. 
I get out, I get on my PlayStation, and I play for a while, putting my thoughts towards baseball. It gets to the time where I'm supposed to go to sleep. The whole process starts again. Every day is not like this, but many have been.