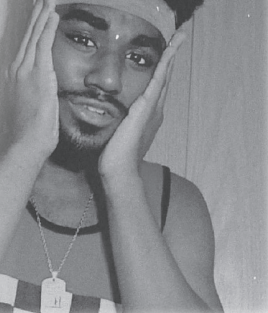 There's a part in everyone that makes each being unique. For some, it's a skill, and for others, a personality trait. There aren't many things in this world that connect every being. The COVID-19 pandemic has stated otherwise. For the first time, the world was connected in ways that it had never seen before. 
2020 sparked a change. 
The pandemic-filled summer of 2020 brought closed pools, distanced picnics, excessively warm weather, and protests for lives that matter. 
The Black Lives Matter protests that began in the early wake of the pandemic spanned countrywide and around the world. For the second time, humanity was connected yet again.
Millikin University, a beloved artifact of Decatur, IL, has brought students from around the globe to study what they aspire to do and be. A private university, it offers opportunities and a unique performance learning tactic that allows for students to perform at any and every level. This sense of performing translates to the arts, sciences, communication, and so on. Millikin brings individuals together for a chance. 
Senior Commercial Music major Jalen Eskridge, also known as Jimmee Music, has been one of many students to ignite a new light of his own here on campus. 
He is a bright and talented individual who seeks to achieve his dreams and live a comfortable life, yet there are moments when he isn't sure. 
"On the inside, I am a very insecure person," Eskridge said. "It's hard for me to convince myself that I am good." 
Talent lies within Eskridge and he knows it, but his insecurities get the best of him. Being in the top vocal ensembles on Millikin's campus can certainly do that, but that's only the beginning of what causes these insecurities. 
"Being the only African-American person [in the ensemble] brings insecurities for me," said Eskridge. "I feel alone." 
For Eskridge, the bar has been raised. As soon as he stepped foot onto campus, he had to work harder and he had to prove himself. To this day, he has to prove himself. Eskridge trembles over how long he may have to worry and how he may always be attempting to prove himself. 
But it isn't himself that's the problem. It's the system. It's the society that has been built around the Black community. 
Eskridge is an exceptionally talented musician who is quiet, collected, and possesses a kind demeanor. He says what needs to be said and moves on. He notices those looks of disapproval or those words of careful choice and carries them throughout his day. He knows who he is. And he knows what sets him apart. 
In his future aspirations, Eskridge seeks to be a backup singer for a future well-known artist and to live "a comfortable life." Eskridge depicts comfortable as simple, consistent, and peaceful. He wants to have proven himself and to have lived a life that was both prosperous yet worthy. 
As recent success has come his way, Eskridge has set the bar even higher. The new standard for who he is and what his music sounds like is exponential. He has to work harder and he has to be better. 
2020 brought the beginnings of change and inspiration to the young mind of Eskridge. During the quarantine, Eskridge sought out his voice. For a chance to make music. A form of music that was exclusively him. 
He achieved such a feat and has since created three beauteous minirecords of R&B and soul music that contains traces of his idols Bruno Mars and Stevie Wonder. Eskridge has been taken aback by his list of accolades, the release of two EPs and one soon to come, and his desire to work on a debut album. 
Jimmee Music has been featured on the Chicago radio station, Vocalo Radio, 89.5 WJMU, newspapers such as The Decaturian, and more. He's now featured on a variety of playlists and continues to grow by the minute. 
Eskridge is Jimmee Music. A blossoming, bright soul that only seeks peace and the desire to fulfill his dreams. 
To work on an album "feels like working on my first EP again." Eskridge described his tune "Real Type of Love," the first tune that clicked for him. One that made him "happy and satisfied with empowerment" for himself. Eskridge pens eloquent phrases interlocked into infectious R&B grooves to bring his definition of love to life. 
This is only the beginning. 
"It's hard when you're the only [African-American] in the room," said Eskridge in a raw manner. Over his time at Millikin, he first noticed that he was only in certain ensembles due to his sound and his style. Eskridge felt pressured. He felt that he had to keep up with his talent. While it may have been a simple push to assist in polishing this remarkable talent that Eskridge possesses, that isn't what it felt like. 
With being the only African-American in the room most of the time, Eskridge felt eyes. He feels singled-out and always in the spotlight. 
Millikin has been fruitful for him. But Eskridge achieved his successes without Millikin having to do much at all. He worked on his own project in his bedroom throughout the quarantine. He worked during the breaks from school and poured his heart and soul into his music on his off-days. Eskridge has done this by himself. Eskridge has created passion, drive, and success.
"It's a little much at times," Eskridge said. "I don't want or expect this kind of attention. [But] I did this myself. I got to this point. Millikin didn't help me do this." 
Eskridge did this, yet he still feels isolated. 
Millikin has brought him closer to his "whole sense of identity," but in situations where he's the only African-American in the room, Eskridge feels tense and on-guard due to past personal experiences and those that his culture has experienced for thousands of years. Eskridge can be himself to the fullest when with his community, his race. 
"Millikin can do better with making African-Americans feel better on campus." 
"Who I am is reflective of what my parents taught me." Eskridge has his parents, his pastor, and many others to thank for who he is today. Without them, Eskridge may not be as in tune with who he is. 
"There's never going to be a day where I am upset with or regret who I am." He continues, "That extends to all of who I am. I don't regret anything."
Millikin's jubilant and impressive student, Jalen Eskridge, has paved the way for his own successes. He has put hard work into his work at every level. He has brought a beginning to this tale and an end as his time at Millikin dwells. 
Eskridge doesn't perform or work hard "to show off [his] capabilities." He does it because he loves it. He loves music and it loves him. 
Jalen Eskridge's story is one of many inspirational and influential stories on this campus, but he'll make the last statement. He will stand up and make a change.