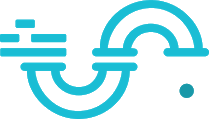 Photo Courtesy of Sophie Kibiger
When I was told that I had been hired as the Artistic Director for Pipe Dreams Studio Theatre's 2020-2021 Season, it was like telling a kid they get to go to Disneyworld. This was all I had wanted since I came to Millikin–but freshman me could have never predicted a global pandemic would come and shake up my plans.
Everything changed in the blink of an eye. After the cancellation of Pipe Dreams' productions of Cruel Intentions: The 90s Musical and We Have Apples (which were both due to open within a week or two after Millikin's closure), the question of what our next season would be became a question of if we would have a season at all.
With so much unknown about the virus and how long the world would be affected by it, it was scary to think of what was going to come next for us. Theaters all over America were shutting down, canceling shows through the summer and early fall. As we mourned the loss of our spring semester, we knew we had to prepare for both the best and the worst-case scenarios.
Even with the feeling of impending doom heavy on our shoulders, the 2020-2021 Executive team moved forward with our season planning. We had already begun conversations about what shows we were interested in before the lockdown, so we were off to a good start. We knew that we wanted our season to be something that excited our audience and gave them something to look forward to. We knew we needed to give our audience hope. 
Usually, the Executive team holds a season reveal presentation on campus. Because we were not able to meet on campus, we held our reveal over an open zoom call. The attendance of the zoom call was higher than our on-campus reveal attendance has been in years. People were buzzing about Pipe Dreams, and applications for artistic and production staff started flying into my inbox. 
The season we decided on was Green Day's American Idiot musical in the fall, and a new comedic musical called Jefferson Township Sparkling Junior Talent Pageant that will run alongside the hit Broadway musical Spring Awakening. We also have a ton of great things coming in our Studio Series, such as cabarets and brand new additions to our New Works program. Our Education program is also expanding in hopes to reach more children in the Decatur Community. 
Even though we are extremely excited about what we have planned for this upcoming season, everything is not all sunshine and rainbows. Since we still don't know the fate of the fall semester, we have created a contingency plan in case Covid-19 continues to wreak havoc through the summer. Just a day or so ago, it was announced that Broadway would be shut down until at least September 6, 2020. The arts community is taking a huge hit, and of course, Pipe Dreams isn't exempt from that. 
But we still have hope that we will get to create again. This week, we started interviewing applicants for our artistic and production teams, and we have been blown away by the talent and passion our applicants have. We're getting ready to start our American Idiot pre-production meetings. As the semester comes to a close, we're still highlighting our artists from our 2019-2020 season who didn't get to showcase their hard work on our stage. 
Living in isolation has been hard for everyone. It's not easy to think of what the future may hold. It's been hard creating a season when we are unsure of what might happen. But I have hope that Pipe Dreams will get to Play, Experiment, and Explore again soon.