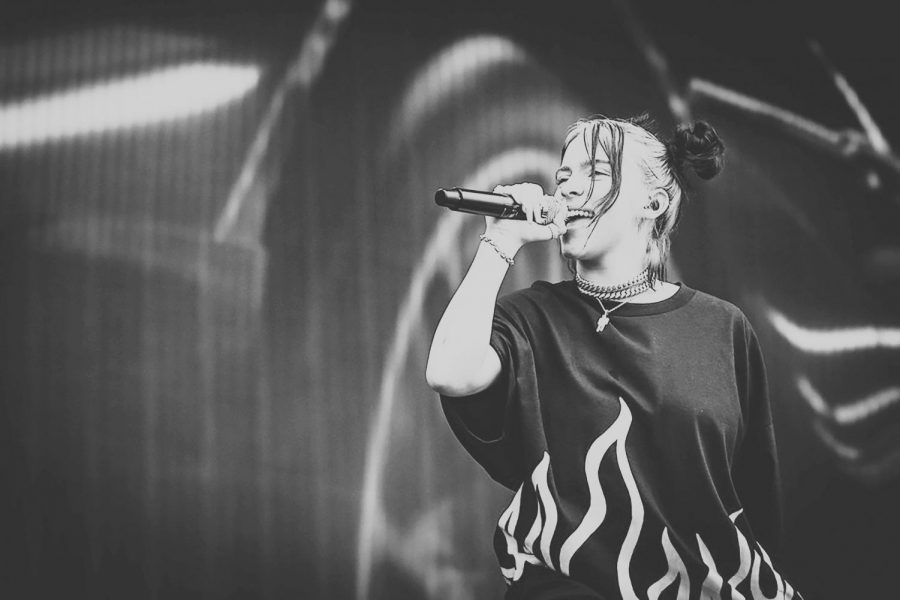 Flickr
Eighteen-year-old pop music sensation Billie Eilish stormed the radio waves in 2019 as her debut album broke records, gained a massive following, and struck chords in what the future of music may sound like.
After years of hard work and music making, Eilish and her brother FINNEAS found themselves in shock as they celebrated a rare feat.
With the surprise of not one, but four Grammy awards, Eilish hoisted the awards high above her head with a sense of shock and relief. The last person to win all four of the Grammys' biggest awards was Christopher Cross in 1981. It became even more special as Eilish became the first woman and the youngest to ever accomplish this.
The Generation Z leading artist found herself at the forefront of this budding generation. 
Eilish established herself in the music world within only one year as the youngest and the first female artist to ever win all four of the grandest prizes at the Grammys. 
With a brashness in her lyricism and blatant darkness involved in each chord, Eilish culminates a movement for this so-called genre of "Spotify pop," or frankly, "new pop." Eilish throws away musical practicalities and offers her own ideas as well as her brother's, FINNEAS, who produced the record with Eilish in their bedrooms.
Eilish won the Best New Artist Category to Record of the Year with her no. 1 single, "bad guy," and the Single of the Year award also with "bad guy." It's intriguing to analyze her victorious Album of the Year grand prize. 
Eilish's album "WHEN WE ALL FALL ASLEEP, WHERE DO WE GO?" carries mystic grooves and infiltrates them with anxious lyrics and darkened chords that create an atmosphere full of fear. Tunes like "bad guy" offer an infectious groove while "you should see me in a crown" and "bury a friend" deliver contrasting moods among the groove-filled choruses and intricate melodies. 
Eilish deserved her celebration and all of the attention she will receive for years to decades to come, but what about now? Did another artist deserve it now? In this moment? 
Eilish won all four awards fair and square, but the Album of the Year continues to be a debatable topic. 
From Vampire Weekend's intellectual and khaki shorts vibes to Lizzo's "be you" movement to Lana Del Rey's stellar return and more, Eilish's competition was fierce. 
Lana Del Rey's record is phenomenal. It sounded intricate—full of lustrous harmonies and melancholic lyricism. It is like something from outer space. However, it was filled with so much depth that it almost felt small and incomplete. 
Lana Del Rey and several of the other competitors put up a fair fight, but Eilish stole the evening. Her name continued to resonate throughout the Staples Center that evening, and the arena is probably still ringing.
Most spectators predicted a round of applause towards Del Rey or Vampire Weekend, but they were shocked as Eilish took the crown and a final victory lap.
The debate will continue for years to come, but that won't tarnish the likes of Del Rey's 2019 hit record nor her upcoming 2020 album. Neither will it affect Eilish in any sort of negative light; as a matter of fact, it's raised her popularity tremendously. 
If one year is all Eilish needed to capture all four awards, then what could three years or five or even ten years guarantee the music industry? Eilish's upside brings a lot of light and productivity. 
Try to imagine two more records from the super-team Eilish and FINNEAS. These records have a bright possibility of being industry-changing albums and setting norms that may be beyond our current beliefs. This is only the beginning for Eilish and simply another compliment towards Del Rey. Their records brought greatness to the previous year and the brightness will only further their talent.