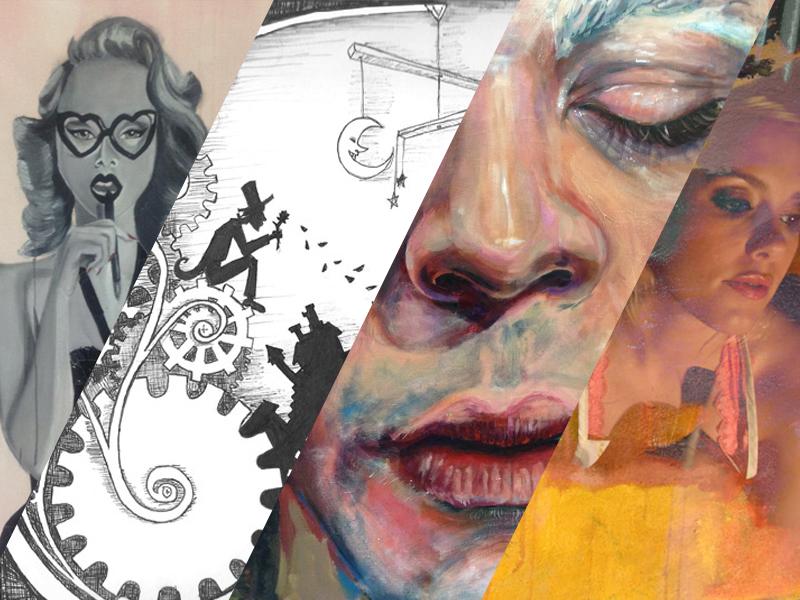 Immediately following spring break, senior BFA art students Hannah Bradshaw, Ellen Hoffman, Charlie Huth and Jackilyn Walsh will be setting up their collective senior show in the KFAC's Perkinson Gallery. There will be an official reception on March 24, 2-4 p.m. where all of the art students will be available to take questions and speak about their work. However the show will be open for viewing during normal business hours in Perkinson's. The group has named the showcase Affinity, and it promises to be an impressive exhibit.
Bradshaw, Hoffman, Huth and Walsh are in charge of everything for the show including what pieces to choose, how many pieces and the layout of the gallery. This show is a culmination of artistic skills and knowledge learned during their time at Millikin University. Although as Hoffman said, "The majority of the work in my show is from junior and senior year."
In preparation for this momentous event in these art students' lives, they underwent senior reviews to ensure that they were on track for this show. In reflection of this, "I have definitely been fighting for this and working toward it for a long time," Bradshaw said, looking toward the showcase. As the date approaches, each student has been responding in different ways. With all of the pressure of the show approaching, "It feels like I'm racing towards a finish line with cinder blocks tied to my ankles," Hoffman said. Huth, however, simply emphasizes "stress." Yet Walsh expresses her nerves, and excitement, "I have put myself out there with this body of work and can't wait to share it with my viewers," she said,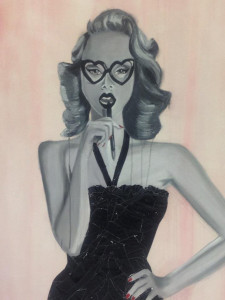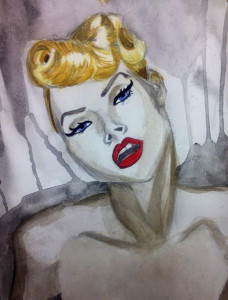 As can be expected, each of the students has their own medium, style, and artistic statement. Bradshaw, bringing a flare of old Hollywood glamour, uses drawing, painting and collage to bring her unique art to life. Drawing from the Pre and Post-WWII era, Bradshaw takes inspiration from such women as Rita Hayworth and Lucille Ball and how they "were just so sexy in their own feminine way," Bradshaw said.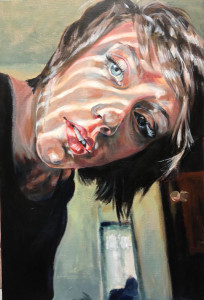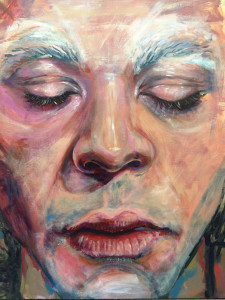 Ellen Hoffman, with an emphasis in painting, states that she focus mostly on figurative work and portraits. In order to do this, Hoffman has transitioned into photography as she enjoys painting individuals that she knows, such as friends and family members. Taking her own photos allows Hoffman to both have high quality photos, and avoid facebook stalking photos, which she deems as creepy.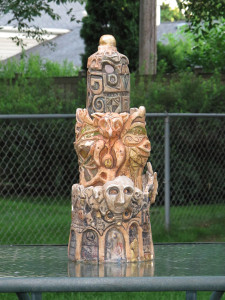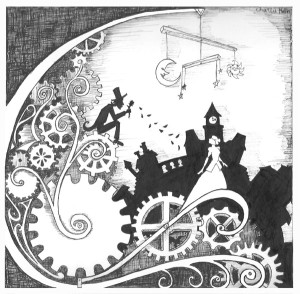 Huth, on the other hand, is a graphic design major showcasing both his recent stop motion venture and his extensive sculpture work. Although the entire stop motion film will not be presented as part of the showcase, the set and many props made by Huth will be on display. As for his sculpture, Huth's work has been described by Millikin student Matt Stuckel as "mythology meets steam punk with a macabre undertone."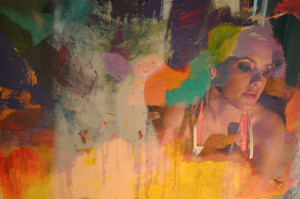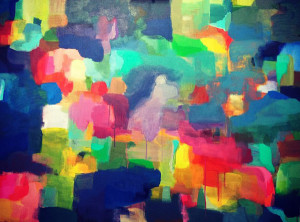 Finally, Walsh's work is clearly unique as she mixes her love of acrylic painting and photography. "My work is all about creating color within a space. My work could be defined as abstract, great use of layering color and creating spaces on the canvas. My photography is overlaid with photographs of my paintings," Walsh said.
With a plethora of high-quality, diverse art, this showcase is sure to be a must see event. All students are welcome and encouraged to attend the senior showcase to view these fine pieces of art and learn more from these four artsy students. And as Bradshaw said "I know this hard work will pay off and together Ellen, Charlie, Jackie and I will put together a beautiful show! 'Affinity' is happening March 24 from 2-5. Be there."