Three smart phone apps to round out your musical experience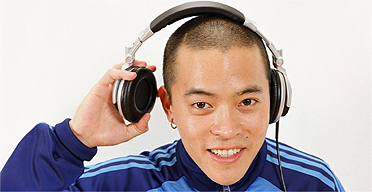 The average smart phone user has downloaded 41 apps. According to Nielsen, a global consumer information company, smart phone users are downloading apps more than ever, rising 28 percent from 2011. In such a sea of entertainment, food & drink, health & fitness and games, it can be difficult to find exactly the apps you're looking for. I recently got lost in the incessant waves of expense trackers, song finders and video downloaders trying to find a couple apps to help me discover new music. After a frantic digital search and rescue mission, I finally found an impressive few apps that are user friendly and have extensive music libraries. So in hopes that you don't have to go through the same confusing process that I did, here, in no specific order, are great music apps for smart phones to help you do homework, party, relax, and discover new music.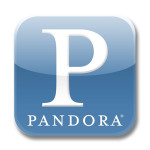 Pandora Radio: the mother of all music apps. This is one of the most timeless (as far as digital time goes) music apps that smart phones know. It was definitely the first music app I downloaded when I got my first smart phone, back in the days when blackberry phones were still relevant. The wonderful thing about Pandora is that it also has a computer counterpart. The app and your account on the internet sync up make any updates to stations on both devices. Pandora is also just a company that has a great story to it. The music genome project which matches songs up by lyrics, melodic patterns, tempo and other technical criteria creates stations that made of "songs with interesting musical similarities to your choice" (About Pandora). Pandora has great genre coverage, ranging from old Bing Crosby holiday music to trip out dub step house jams to down home country foot stompers. This app is a must have for creating stations based on genres, artists, or even a specific song.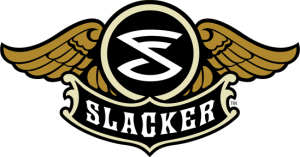 Slacker Radio is a truly unique radio experience that doesn't just include music. In addition to personalized playlists, Slacker teams up with artists to create exclusive feature stations with live performances from the artists and some of their favorite music. This app is like internet radio meets podcasts. It strikes a great balance between live stations, stations created by expert DJs and stations you can create yourself. The stations you create yourself consist of artists you select then is filled out by similar artists chosen by the radio system. What's unique about this is that it encompasses not only music but genres of broadcast media as well. Teaming up with ABC News, ESPN Radio and creating Slacker Comedy Stations, Slacker lets you discover more than just a musical experience. You can discover new comedians and keep up on the latest news as well. Slacker is an app that comprises your entire media experience, so no matter what mood you're in — in the mood to jam out, to laugh out loud or to get the latest info — Slacker is there to help.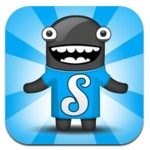 Songza is currently my personal favorite in the music world. This app offers the same comprehensive genre matching that Pandora does, but has a couple extra twists that make this app truly unique and awesome. Upon opening the app, a concierge service pops up providing you with playlist suggestions based on the day and time. "It's Sunday evening. Play music for: Relaxing at Home, Studying (No Lyrics), Entertaining Cool Friends, Cooking or Sitting by the Fire." "It's Wednesday Morning. Play music for: Feeling confident, Singing in the Shower, Working Out or Waking Up Happy or Drinking Gourmet Coffee." Based in Long Island City, NY, Sonza aims to "make the things [its] users do every day better" (About Sonza). You can choose a playlist based on genre, activity, mood, decade, culture or search for one yourself. Much like Pandora, it also has a web counterpart. The reason that this is my current favorite is the specificity with which the playlists are gathered. You can find playlists from Muddin' and Truckin' to Music from Jim Jarmusch Movies to Get Down to the Instrumental Soul Groove to Literate Indie to Aggressive Dubstep. This app is amazingly comprehensive with hundreds of playlists perfect for any occasion, any day, all the time.
So don't drown in the tides of music downloaders, song identifiers and band in your hand apps. Get straight to discovering great new music and reveling in the artists you already love. Jam out!